So our family is kinda small right now and we live on a kinda small-ish farm. Maybe one day, all of that will change and we will have a large family and live on a large-ish farm. My name is Amber and I am married to an amazing man who puts up with all of my wild ideas and crazy hangups. We have 4 amazing children that range in age of (nearly) 5 months old to 8 years old. These are the people who live in the farmhouse. The people who live in the farmyard are: Macy, the dog; Natalie and Molly, both cats; Joleen, Beatrice and Blanche – all sometimes laying hens; and Donald, Daisy and Margaret Hatcher, all ducks. One day, I would like to have some dairy goats and a dairy cow or two, too, but that's a different post.
I wanted to talk about our ducks because we've had something exciting happen lately. Just yesterday, we had our first ever hatching of ducklings! Yes, Margaret Hatcher is the proud new mama of 9 baby ducklings. They are so incredibly cute. I mean, all babies usually ARE cute, but I was noticing how ducklings are exact miniature replicas of their parents. Does that make sense? A chick IS a small youngin of it's larger parents, but it doesn't look EXACTLY like them. A baby duck looks almost exactly like their parents pretty soon after they hatch. It's a pretty amazing thing. I guess what I'm referring to here is proportions. Just take a look at their rounded beaks and their big (but so small) webbed feet!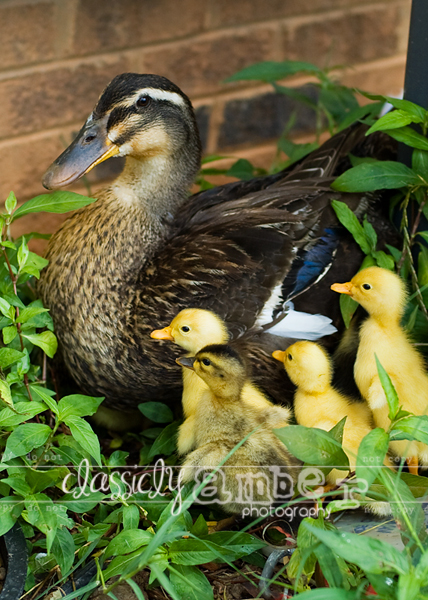 I can't wait to see them all heading down to the pond, one after another, being good little boys and girls and following their mama all in a line! I know they will be happy to dive into the pond – to swim – and eat all kinds of fresh yummies (whatever kinda fresh yummies it is that ducks like to eat down there!).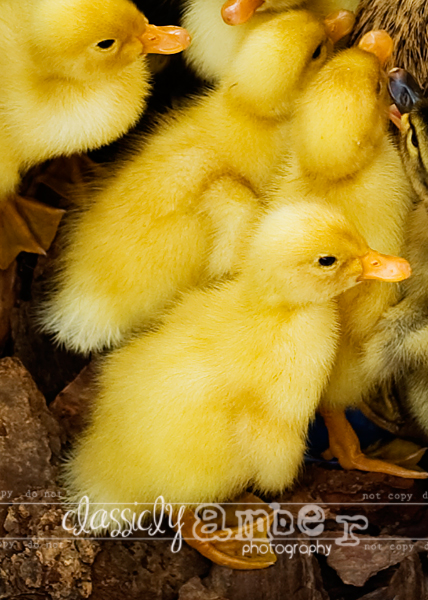 They are truly perfect and I love all 9 of them.♥