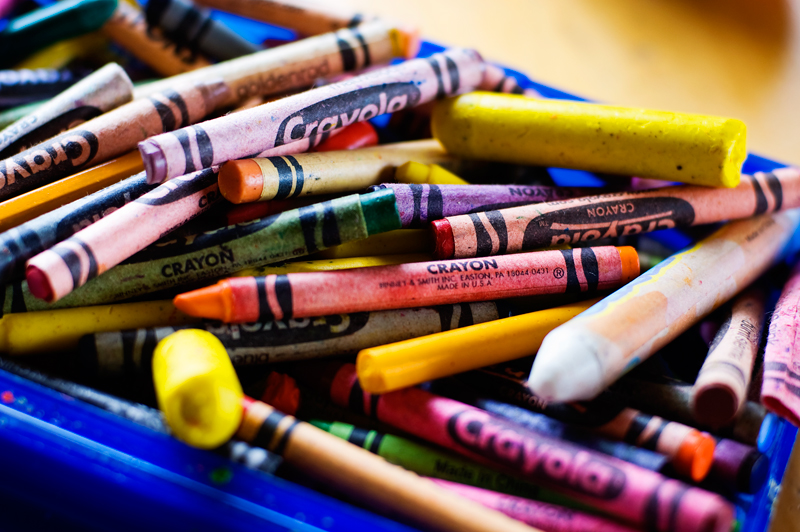 QUICK!!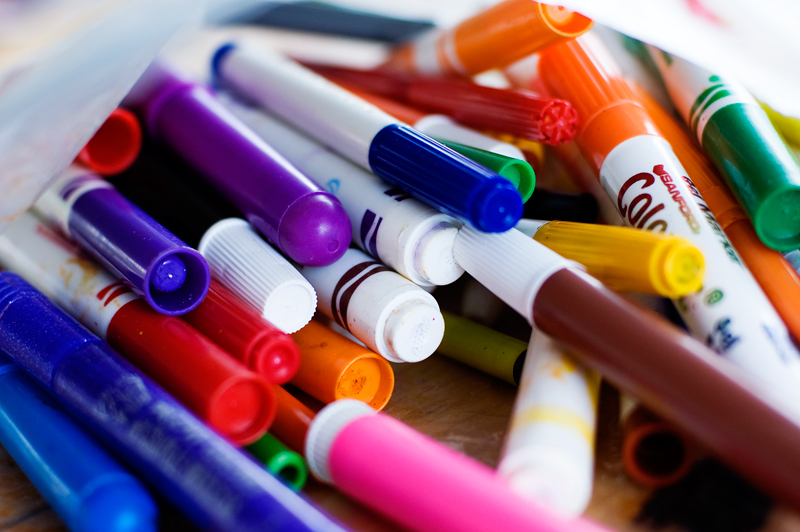 Get out the markers and the crayons! HURRY!!! It's Father's Day! Let's make Daddy something special!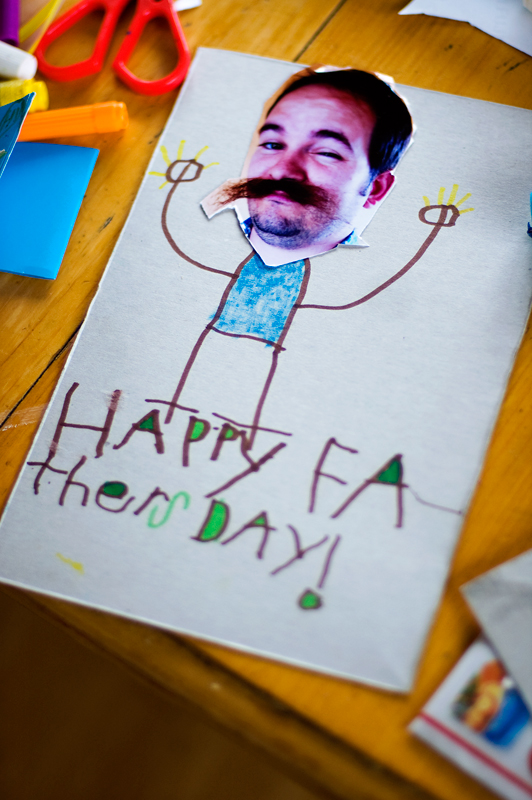 Every Dad deserves something special like this. Well, okay…maybe not EVERY Dad! But my kiddos' Daddy certainly does!
(BTW, Ethan insisted on spelling out "Happy Father's Day" just like this. He said "Mommy! I've read in books all the time where they separate words with this little dash thingie at the end of the line and I was hoping to do that with Daddy's card, too!" He said it very matter-of-factly and I could tell that it was one of those things that made him feel important to be doing it, so of course it didn't matter! So if your kid reads a lot and notices this sort of a thing, let him add it in. Apparently, it's a confidence booster!)
Corey is only the best ever Father that any man could be to his children.
He likes them, he loves them – and he loves to love them. And he hopes that God graciously gives us more! (Guess we'll have to wait and see about that last part!) But I think that's huge. And it just shows how much he cares!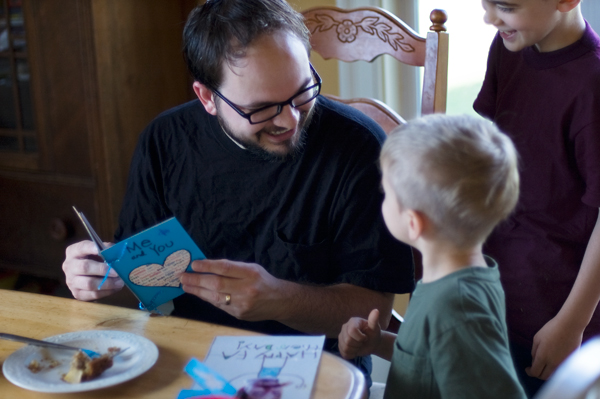 Nolan created a book for Daddy titled "Me and You".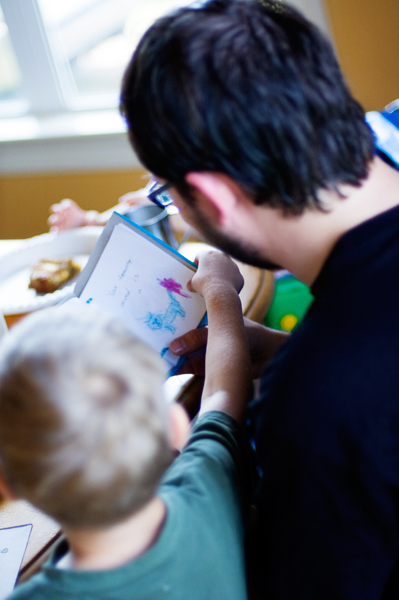 In it, he compares himself with his Daddy in an interesting way!
Don't ask me what the cat is doing in that picture…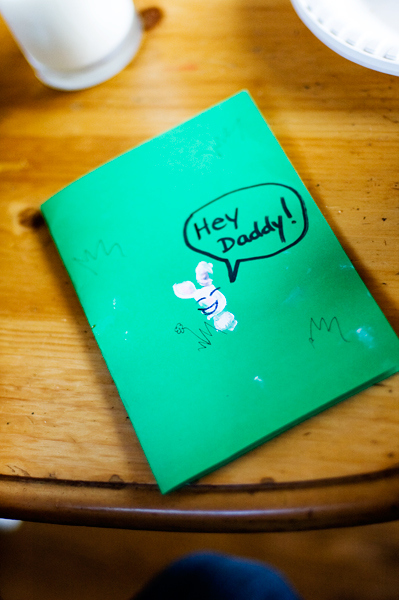 And Gianna created a fingerprint card for him. She had a lot of fun getting her fingers in the paint. And she sure enough wanted it all off as soon as the craft time was over!
For breakfast, we made him a homemade Apple Walnut Coffee Cake! Yuuuuuuuuuum.
We hope that Daddy has a really great Father's Day! He's the best!