Don't worry, the apology is doubly included (on the inside, too).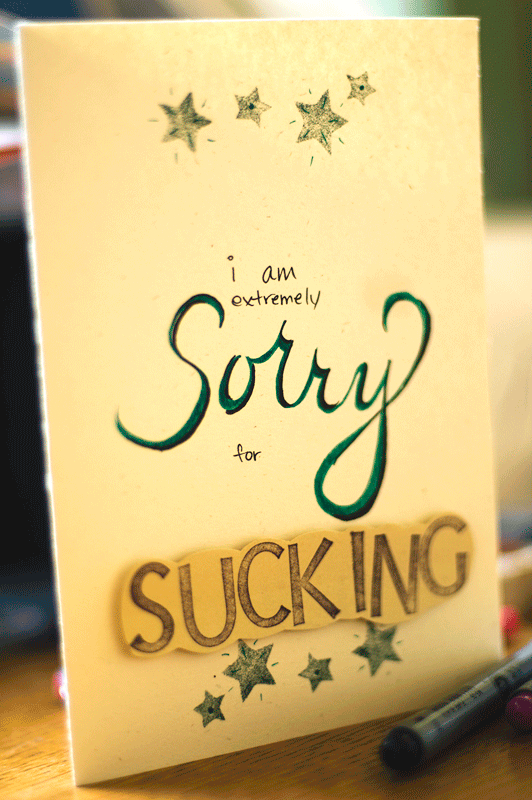 Ever meant to do something over and over again, but never got around to it? Ever realize that an entire YEAR has come and gone before you actually DO that thing that you meant to do?
I just had to chuckle while typing this out because I am sure that there are at least 5 of my friends reading this right now and thinking, "Oh wow! She's finally acknowledging a few things!" HA! But alas…only the one! Maybe there will be more later. At any rate, if you don't get anything from me within the coming week, then just realize that your time hasn't come yet. Oh, and still be my friend. I still love you anyway!
You might be happy to know that similar cards to this one will be soon appearing in my shop so that – IF and WHEN you find yourself in a similar sitchy as moi, then you will be able to easily make it right again.