This just might ruin you on those 'other' pizzas…You know, that mess called Pizza Hut …or something from your local pizza place that just leaves you wishing you had spent your $14 in a more meaningful way…Mmm hm. YOU KNOW what I'm talkin' bout!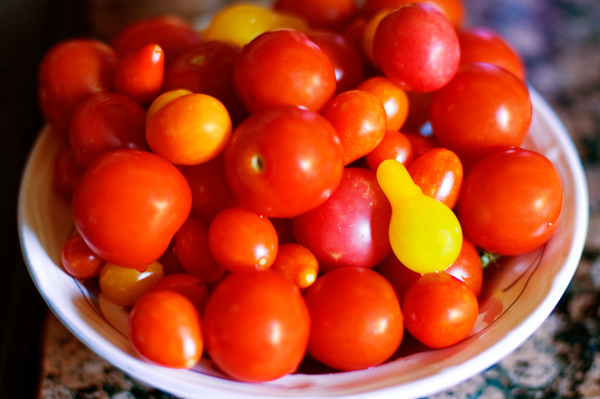 It's tomato season, and not only do we have tomatoes from our own garden, but we have friends and family bringing bags of 'em over at any chance they get. We have NEVER turned away a garden fresh tomato!
Look at all these beautiful colors! Yeah, have you ever seen a glowing yellow, gourd shaped tomato before? Me, neither!
I sometimes don't like to measure things in the kitchen. Sometimes, it's nice to just wing it. You should ALWAYS taste as you go, so this time I just let my tastebuds guide me with my tomato sauce adventures. And it's delicious!
So here we go…
Sauce Ingredients:
Tomatoes
Onion, chopped
Olive Oil
Oregano
Organic sugar
Salt and pepper
Crust Ingredients:
1 cup warm water
1/4 tsp. organic sugar
1 envelope dry, active yeast
2 3/4 cups unbleached all purpose flour
1 tsp. salt
Toppings (we used fresh basil, turkey bacon, and mozzarella cheese – – but use what you want!)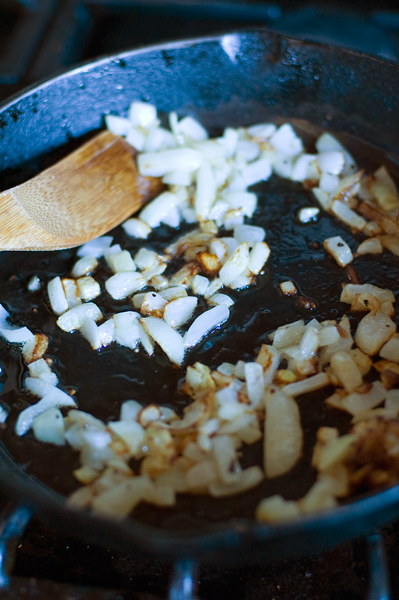 First off, gather your tomatoes. Then heat up your pan with some olive oil in it (just cover the bottom with a thin layer, or 1-2 tbsp. if you MUST measure!). Toss in a chopped onion and shake on a little bit of salt. Stir randomly until it has softened (and I like to brown up the edges for a slight crunchiness factor).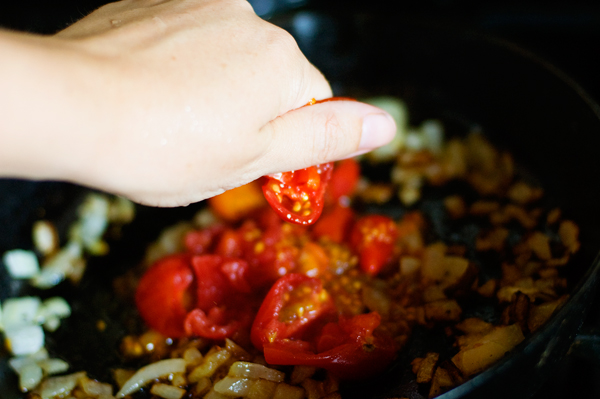 Second, the fun part: get to squishing in all those tomatoes!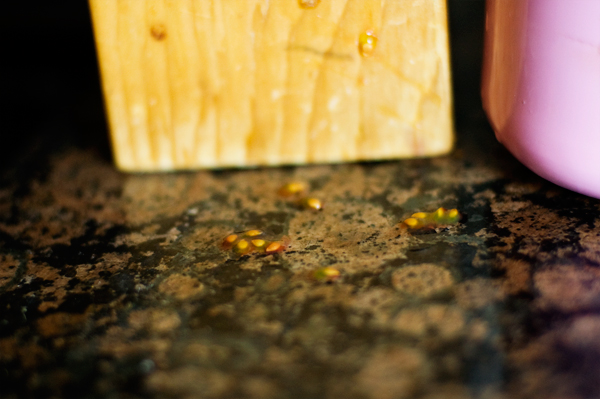 Yeah, you COULD stand there and chop and dice 'em all up, but that's obviously just not as fun…or as messy. Don't be afraid to make messes in the kitchen. I have a little saying about myself cooking…If it's not messy, then it's not tasty. If you put all your efforts into keeping an immaculately clean kitchen while you are cooking, then you aren't putting as much effort into the TASTINESS levels of your food that you're cooking. Does that make sense? It does to me. So let's keep rolling. Add in salt and pepper.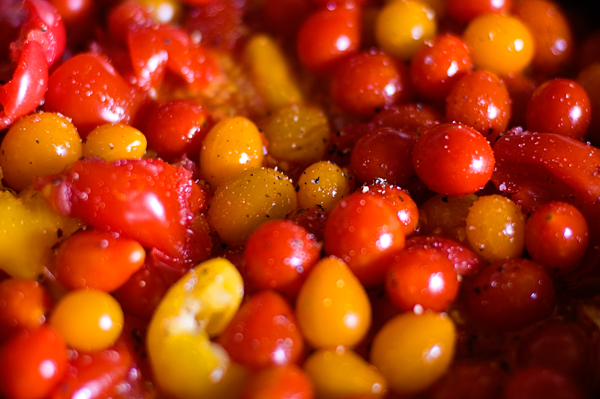 Now, how much tomatoes are you putting in? Well, what do you have on hand? Just think that you are wanting to make enough for two good sized pizzas – and you only need a thin layer across the bottom, ya know.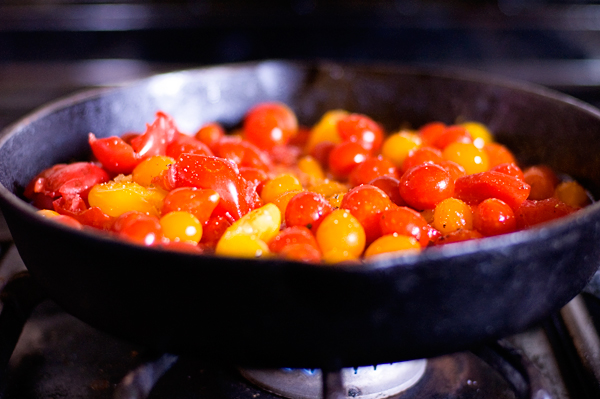 More is better than less here…and the worst thing that could happen with that outcome is that you would make a little extra and get to freeze it for future pizza-making use. That's not a bad thing at all!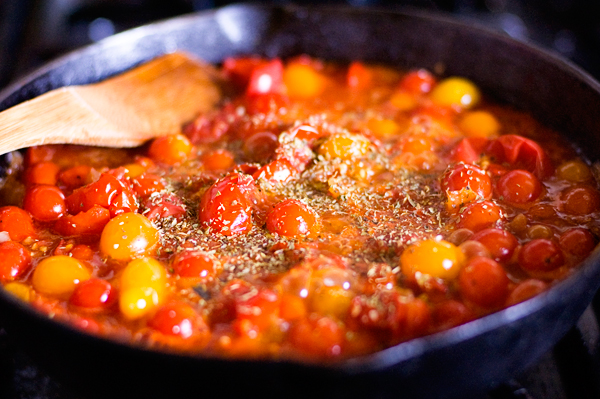 After your tomatoes have begun to cook down a little bit, go ahead and add in your oregeno (1.5 tsp.). If you have the fresh stuff, even better! You will just need more of it. Take several bunches, strip off the leaves from the stems and toss it in there. Remember to keep tasting as you go. Not salty enough? Add a little more salt. Same thing with fresh cracked pepper.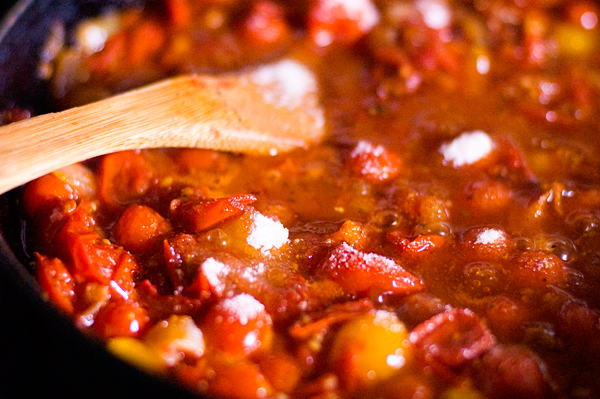 I tasted mine and noticed it was too acidic for pizza sauce, so I sprinkled in some organic sugar until it was right.
Now you are practically done with your sauce. From this point on, just let it cook down and the flavors mesh together. Come back every now and then and stir. From start to finish, it will take approx. 45 minutes to cook your sauce. During that time frame, you will also be working on your dough for the crusts…
In a bowl, add in your warm water, sugar and yeast. Swish it around in the bowl real quick and then let it get all bubbly and foamy. It only takes a few minutes to activate it. Then add in your oil…then flour and salt. Mix it around gently until it starts to come together, then REALLY mix the whole thing together until it doughs up on ya. Your arms will get a slight workout with this deal. You will see the dough finally come together and be slightly sticky. It should NOT be gloppy all over your hands, though. (By the way, you could also do this whole part in your food processor. It works up faster, but then there's no arm workout and there is more cleanup; so it's your choice!). Very lightly dust your work surface and turn out the dough onto it. Knead the dough a few times until a smooth ball forms.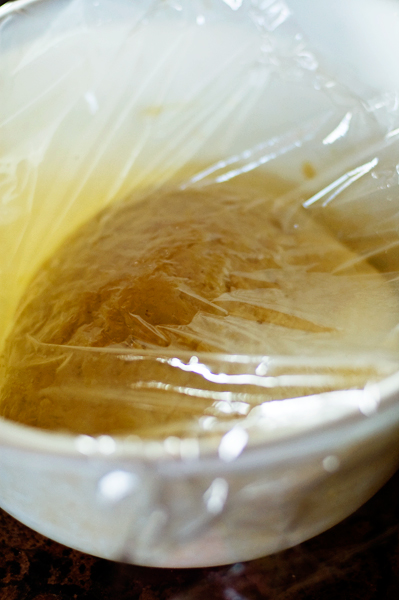 Put a large drop of oil in your bowl, and use your hand to spread it around real quick – and plop in your dough. Cover with plastic wrap and then let it rise in a warm, draft-free place until it's risen some (around half an hour).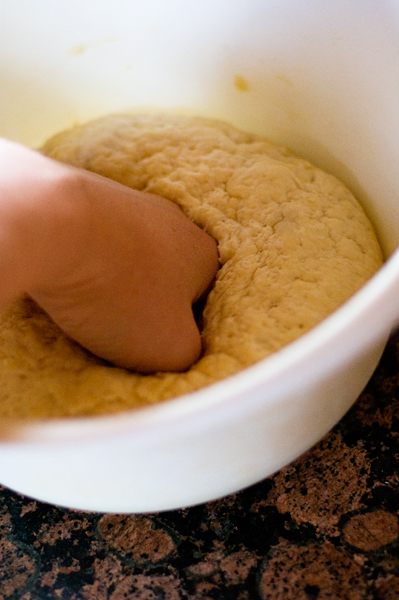 Oooo – it's alive! Yeppers, now you get to punch the dough down one good time…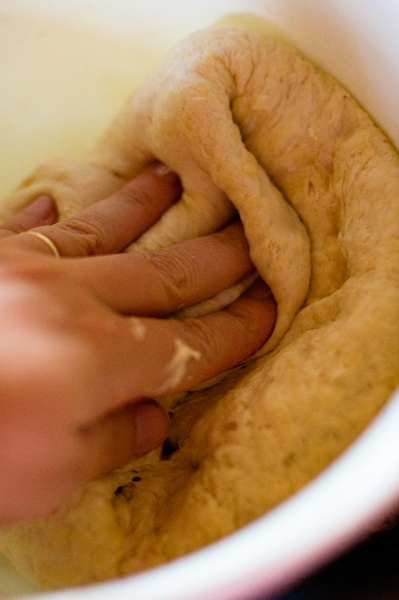 …and then knead it a few more times right in the bowl…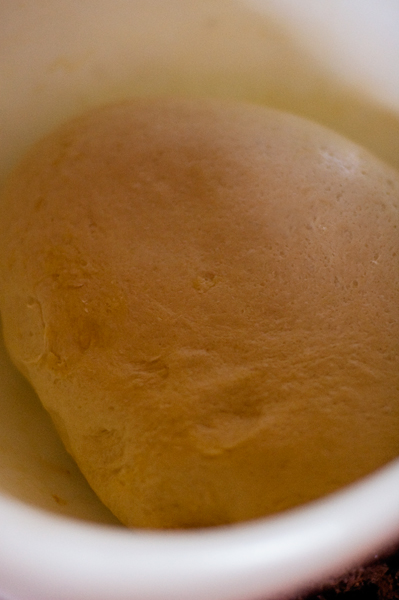 …and turn it smooth (and pretty) side up. Put the plastic wrap back on and let it do it's thing again (warm place, rising, half an hour, you get the pic).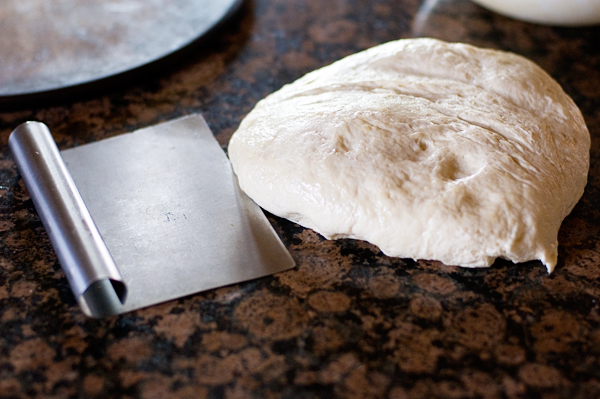 Punch it down again! Then turn it back out onto a lightly floured workspace. Use a bench scraper (super handy) or a large knife and cut into two even pieces. Stick one half back under the plastic wrap (this keeps it from drying out while it waits), then take the other half and start playing.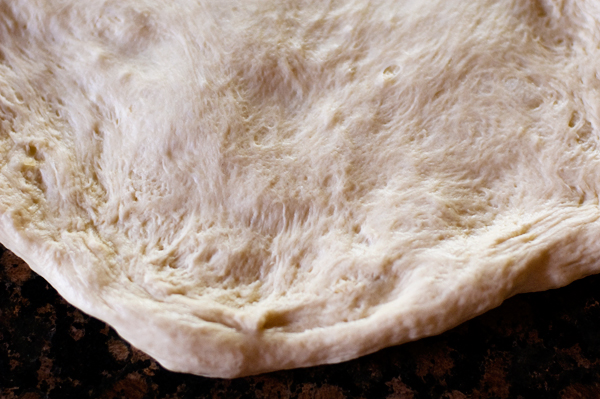 Pretend it's Playdoh and don't be too hard on yourself if it doesn't do exactly what you want it to. The pizza dough doesn't even WANT to intimidate you, so why let it?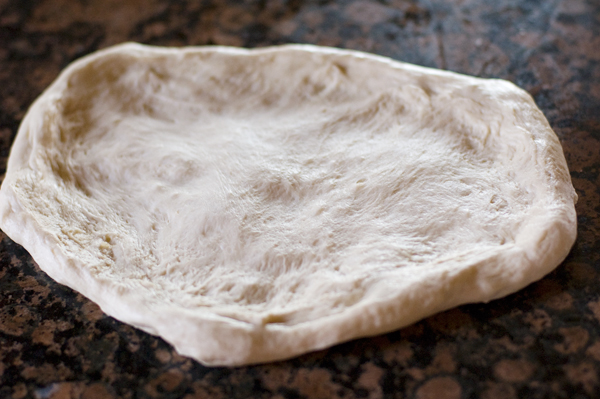 Basically, you're gonna take the dough and pat it into a flat circle. Then grab towards the middle and pull outwards towards the edges, going around and around and around the sides and pull it into a larger circle. While doing this, you are also naturally creating a thicker crust.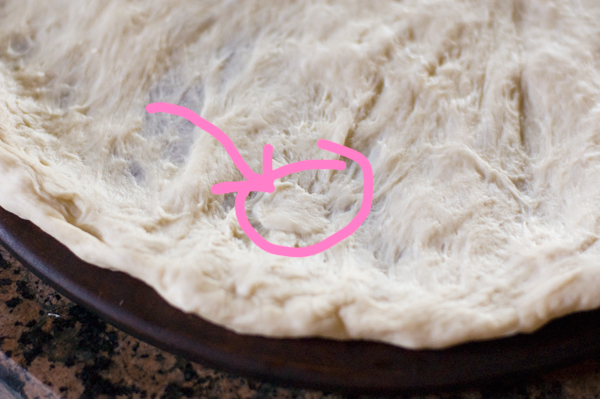 I betcha part of it will tear while you're working the dough! What then? Oh no! Calm your mess down and either pinch the area to close up the hole, or even pinch off some dough from ANOTHER thicker part of the dough and patch up the hole. That's what I did here. See the patch? If you don't get any holes what-so-ever, then consider yourself the KWEEN of the KITCHEN and I guess you get bragging rights. You're very thpethal. =-) But for the rest of us normal folks, just patch your holes and fuhget about it.We are still awesome, too!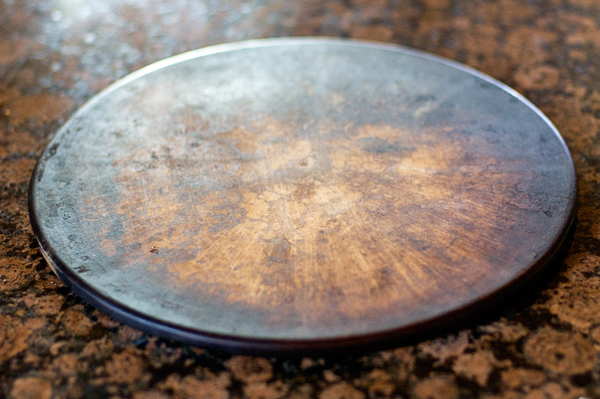 Now, you guys have heard me talk about how much I love my Pampered Chef stoneware loaf pan…and my Pampered Chef round stoneware pan is no different. It's just so wonderful when baking breads 'n things! I have used this pan for many, many years. It's one that I got just after our oldest was just a baby – and he's going on 9 years old now!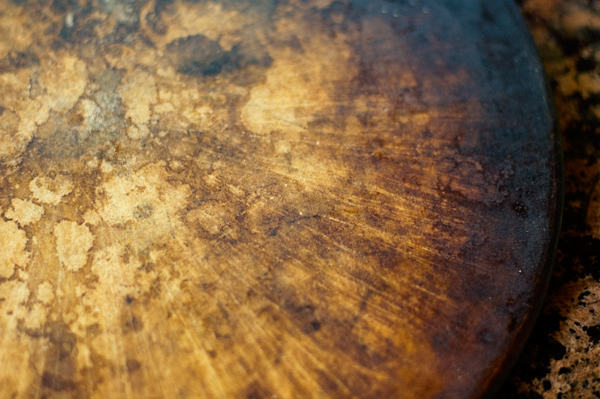 Anyway, I just love all the variations of brown color on this pan. Isn't it gorgeous? I think it's beautimous.
So once your dough is stretched out to a good size, you can then place it on your pan and finish working it. I just put mine on and stretch it all the way to the edges. It shrinks up some during baking and I like to have our pizzas as big as possible.
Ladle on your sauce, creating a thin layer all around the biggest middle section of the dough. Don't put on TOO much or else the dough underneath the thickest part of the sauce won't cook as much and could end up soggy!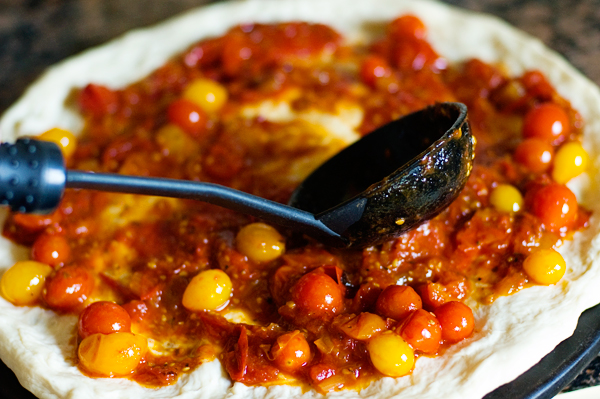 But DO put on a good amount. I put mine thicker where I had the dough thicker on the outside edges. It seems to work out well!
Next, gather your toppings. If you're using fresh basil, run out to the garden real quick and gather a handful. We have transplanted our basil in between our tomatoes like so to help deter the bad bugs from the tomatoes.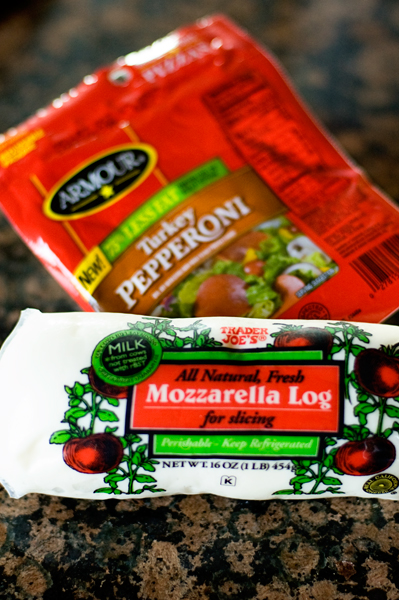 Other fav ingredients of ours: mozzarella cheese and turkey pepperoni. We pretty much don't eat pork in this family. It's just not good for you and we have found that turkey makes a REALLY tasty substitute. You can now easily find turkey bacon, pepperoni, and the like at most grocery stores – and it's super tasty, so why not go for it?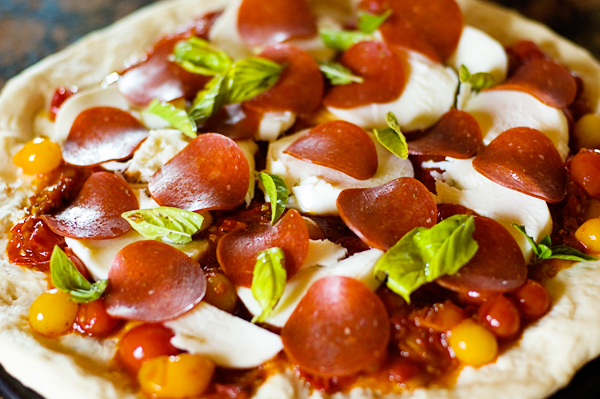 Slice up your mozz. cheese (or shred it apart with your fingers) and arrange on the pizza. Put on the pepperoni (the kids just love to help make this part happen) and sprinkle on the basil leaves. If you want, you can save some of the fresh basil to also sprinkle on your pizza after it comes out of the oven. That gives an even stronger basil flavor and puts some bright green back on your pizza, but we didn't do that this time.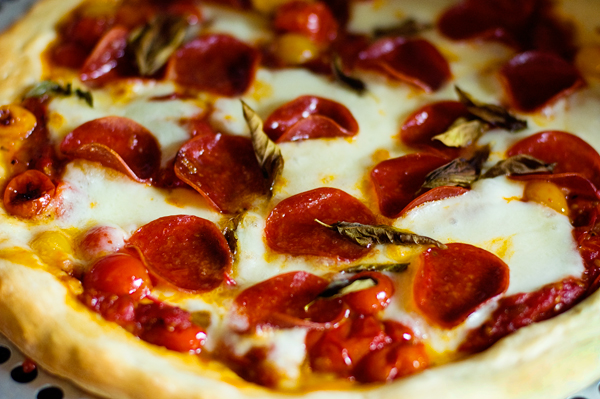 Cook your pizza for 14-16 minutes (keep checking it at the end) and it will be done when the crust is golden brown on the edges. (You will obviously prepare your second pizza dough the same way, or it could be put airtight in the fridge for a day…or even frozen for much later use). Let your pizza cool slightly, and then cut it and serve. Eat 'n ENJOY! Seriously, you will mmmmm it up~!