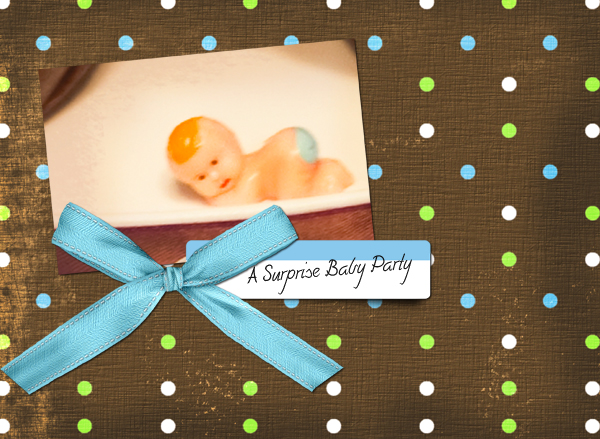 So I have a friend who is pregnant with her first baby. I have known her since way back when (explanation: since our young schoolin' days). Another friend, Becca, suggested that we definitely needed to give her a party in celebration of her baby boy – and we wanted to make it a surprise!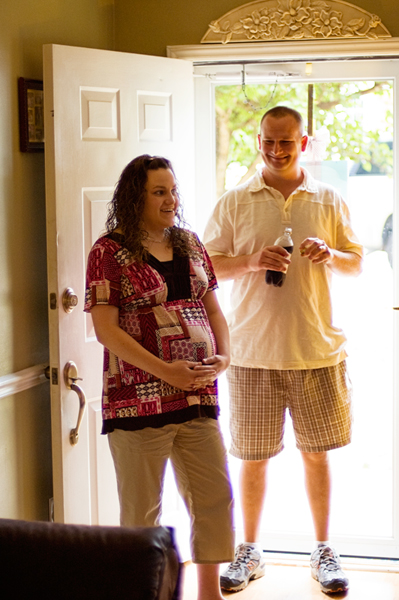 She WAS surprised! Her hubby did a fantabular job keeping it secret and keeping it safe until the Big Day.
He also stuck around for some fun games and we're glad he did!
We all sniffed some dipes: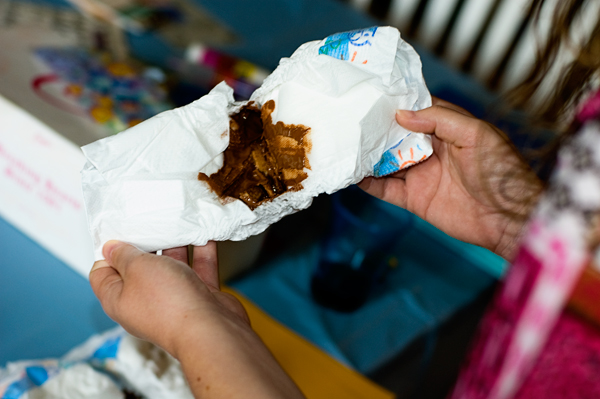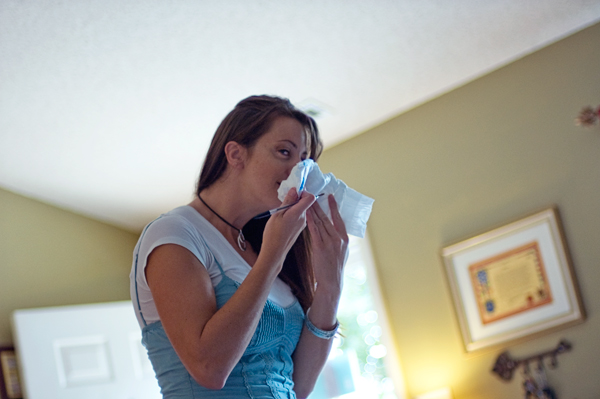 And Daddy showed us that he was already skilled in bathing small babies.
1. Get the whole baby soaped down, including the ears, nose and eyes.
2. Rinse the whole papooska off, paying attention to dunk baby's head into the water. That also helps remove all the soap from the child's eyes.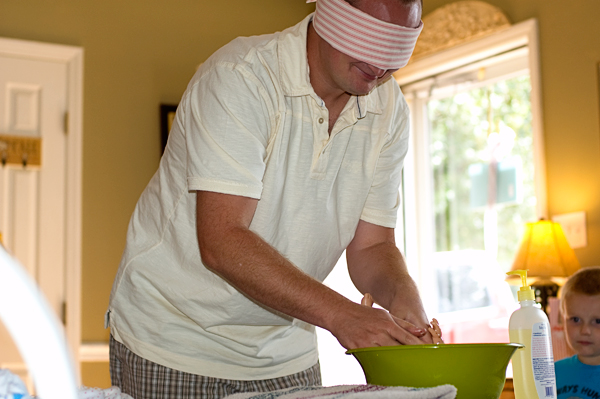 3. Dry 'n dress however the CRAP you can!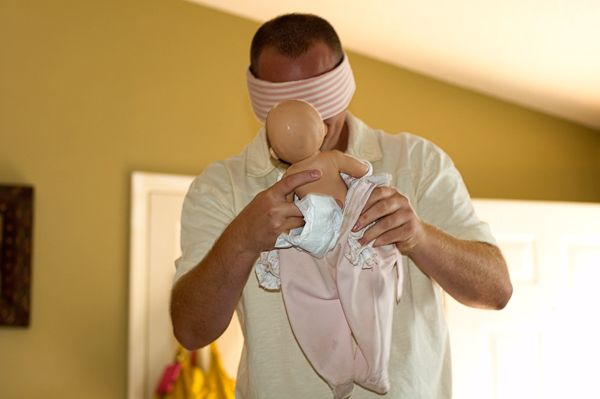 Momma actually did REALLY well with bathing and dressing the baby! She's so new at this and already at pro level.
We chowed down on some handmade grubs: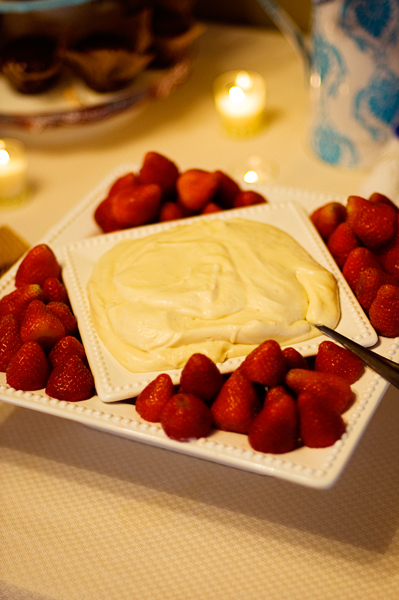 Strawberries and a homemade Cream Cheese Dip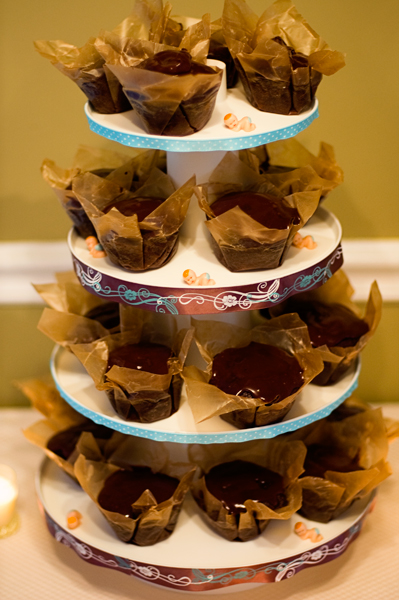 Chocolate Chip Cupcakes with a Chocolate Mascerpone Cheese Ganache
Grubs not pictured:
Chicken Spread w/Whole Grain Crackers
Deer Balls Fake Sausage Balls (My sis, April, actually made these out of regular 'ole hamburger and some spices. Somehow, it REALLY tasted like yummy snausage! Anyhoozit, she was supposed to bring deer balls but couldn't find any at the last moment, so she brought this instead. No one complained.)
Becca and her mother made some cutesie and doubly effective decorations: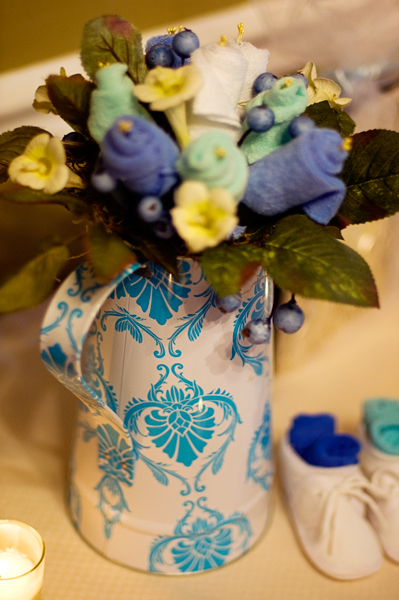 The doubly part? These are actually soft baby washcloths that Momma took home with her! How genius is THAT?!?
Next, Becca had a fun table set up so that while Momma opened gifts…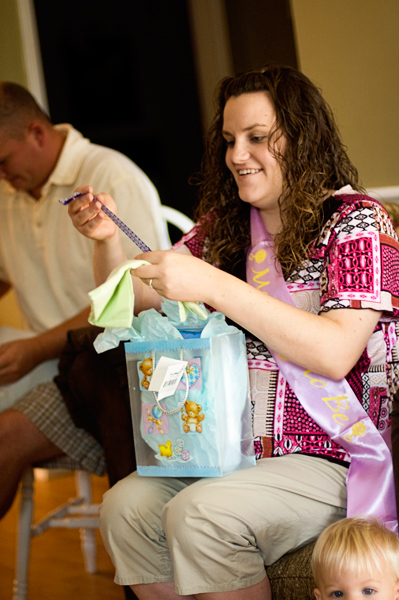 …the rest of us decorated onesies for the baby…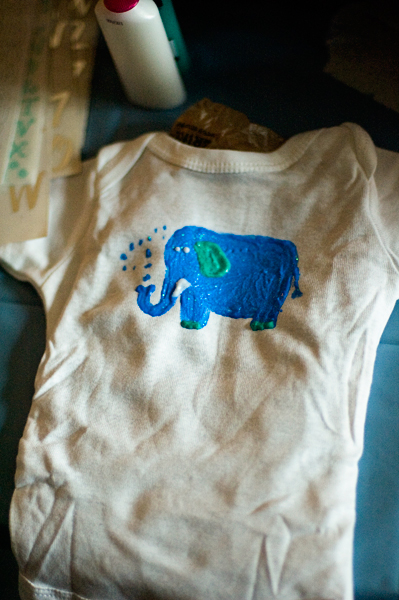 …and created scrapbook pages for his baby book!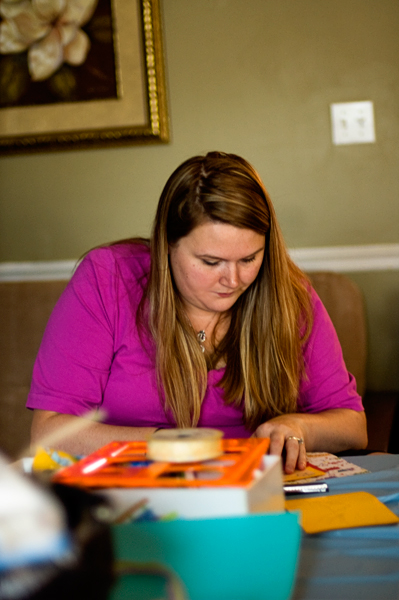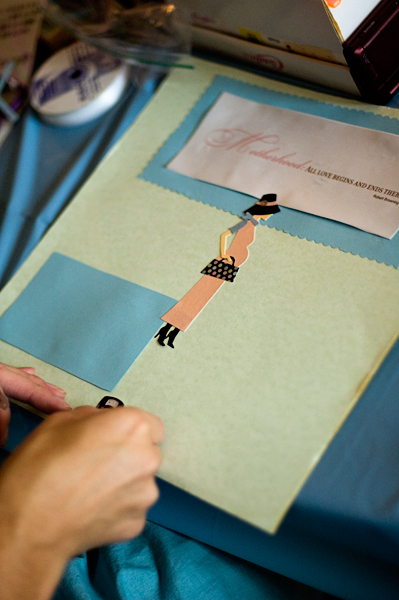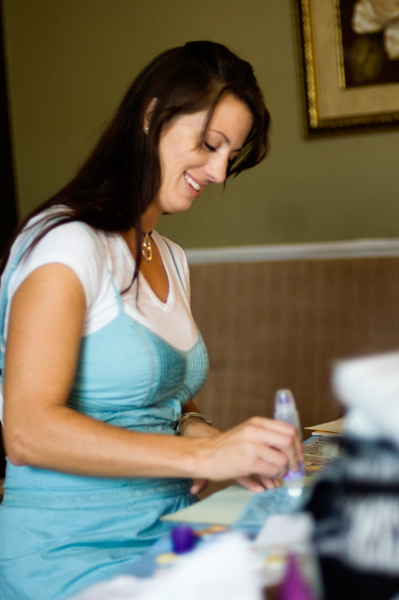 {April}
Everyone always wants their picture taken with the star of the show: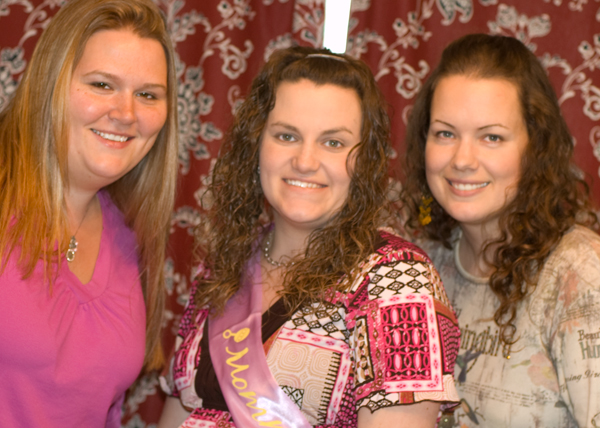 …but since he's still playing inside Momma's tummy, we had to settle with getting our picture taken with just Momma instead! That's okay by me! I love her and plus – we'll be meeting you face to face soon enough, cute lil' bebe!! 😀