For the love of butter!! Mmmm…PURE butter, that is! <3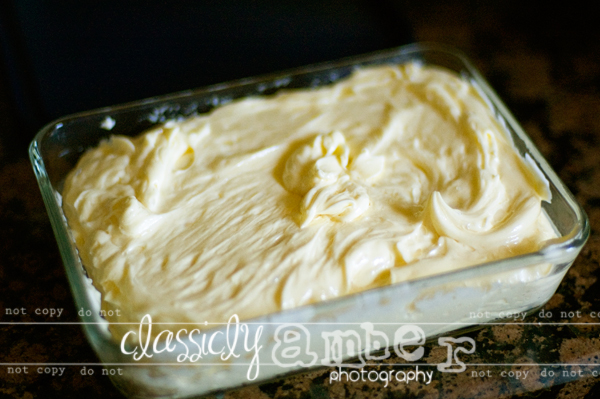 Today I'm gonna show you how to whip up some homemade butter from fresh milk. When I tell people that I make my own butter, I get lots of questions and requests for instructions. People want to know about my Amish Paradise lifestyle (Kidding! We are faaaaar from it!). You will see how easy it is with a KitchenAid mixer. Use whatever you've got, though!
Okay, if you are New World and believe some of those new fangled ideas that butter is positively evil, then you may wish to peek at this post through your fingers. I, personally, can not get on board with such thoughts 'n ideas. Firstly, there is proof from many sources that raw milk butter is quite good for you – and is actually better than the alternatives (fake butter margarine, plastic Crisco, etc.) Your brain is made of fat and definitely needs the good kinds of fat for optimum nutrition. And then we could sit here and talk all day about the vast difference just in TASTE, folks! Oh my goodness! Drinking fresh milk is almost like drinking the most pure form of ice cream that you can imagine. No, I'm not talking about that sugary mess – just a nice, really clean, naturally sweet milk. So the butter that's made from fresh milk is also copacetic! Yumness abounds!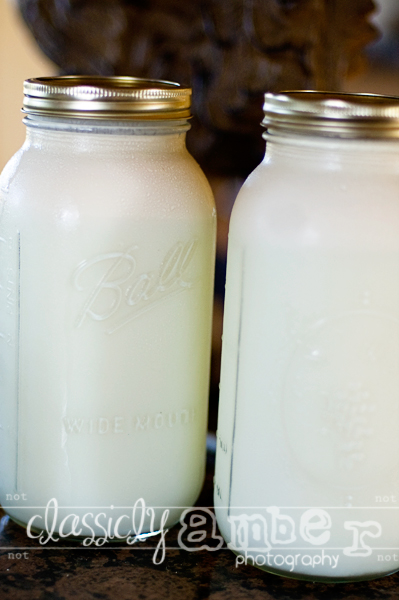 Let's get a few things cleared up first: when I speak of butter, please know that I speak of the truest form of butter that you can possibly imagine, and that comes from clean fresh raw milk. Why raw milk? Close your eyes and think about it: acres of (pesticide-free) green, green grass…clean Jersey cows here and there, grazing happily and smiling at one another…their milk bags of normal, healthy size…two calves laugh and jump, leap-frog-style, one over the other while some of the older cows bask just beyond the sunlight under a canopy of trees…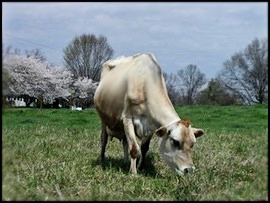 Yeah. That's not TOO far a stretch from the exact farm where we purchase our raw milk from.

Where does the milk that YOU buy come from? Do you know? It's okay, if you don't. A lot of Americans don't have a clue about that. But if you were to take a trip to one of those 'other' farms that is typical of a lot of dairy farms in this country, you might be in for a reality shock. You just might feel so bad for the animals involved or you'd get nauseous looking at the sanitary levels of the place – – that you just may eternally vow to never buy regular store bought milk again. Yep. I'm serious!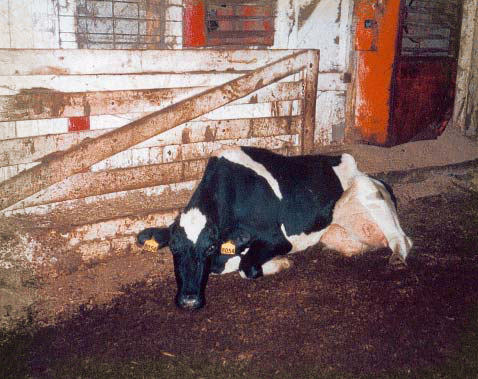 At 'those' farms, the cows typically aren't treated as well. They are treated more like numbers and not living beings. They get routine and unnecessary shots of antibiotics and hormones…the first sometimes causing them to be more sick and the second causing them to produce SO much milk that they are ridiculously full of milk and they can barely walk straight. Since they are "only numbers" and not living beings in the way they are treated, then they sometimes aren't so closely inspected…and will frequently get mastitis and infections because they are unhealthy. Besides, who cares if they pump the milk out of them when they are sick or dirty because – all the milk is just going to be boiled to death anyway, right?
So then because they are sick and dirty…um…then there is typically pus in the milk. But that's okay, right? Maybe…not….?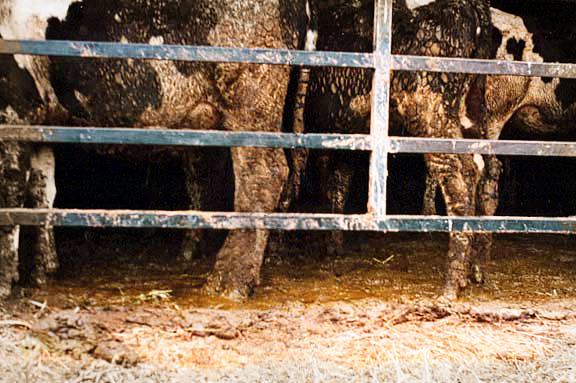 Because of the conditions that the farmers create with their dairy cows, then they have to routinely boil the milk (pasteurize) it, and then to make it "cosmetically" pleasing (and have a longer shelf life?), it is homogenized. That basically means that  they pump the milk through tee-niny holes that create a more consistent texture to the milk. Well, whoop dee doo! I actually LIKE to see the thick, yummy cream rise to the top of the milk.
Please note that I do realize that there probably are some decent, clean dairy farmers out there who don't practice organic/all natural farming methods. The point here is that consumers should know where their milk comes from…who the farmers are…and how they actually raise their cows or goats. You can try to find a fresh milk local farmer in your area by going to RealMilk.com or by contacting the Weston A. Price Association to find the good stuff. And that's just the moral to this part of the story: when you make the switch over to fresh milk, you HAVE to know your farmers and the animals who make the milk! You need to know that they are clean and that the cows are happy and healthy! So find your farmer and definitely take a tour of the farm. Take your kids and have a fun day of it!
What all can you do with clean fresh milk? Plenty! For starters, there's butter (which we will actually make here, believe it or not), buttermilk, yogurt, kefir, sour cream, cheese, etc.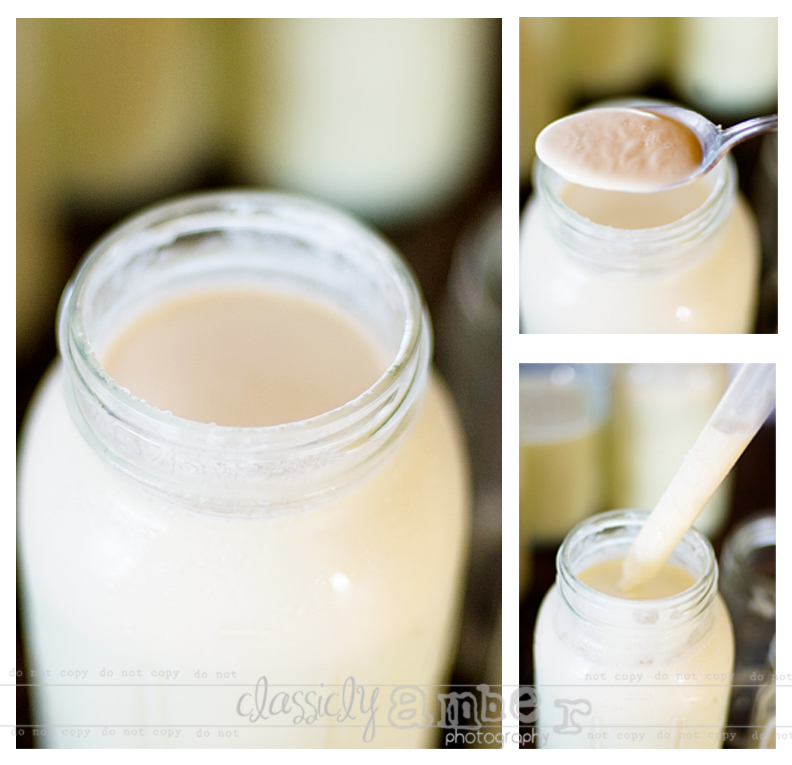 First, separate your cream. It will have risen to the top, of course, and you can either just spoon it out, carefully pour it out or suck it out with a baster. OR you can be like me and do a combo of the 3.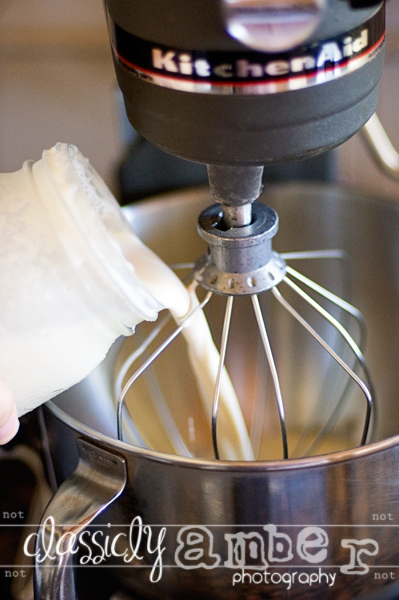 Next, pour into your mixer. It's not too late to whip it into shape.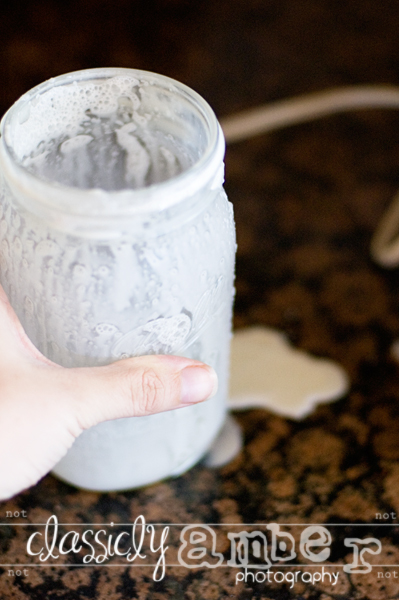 Make messes.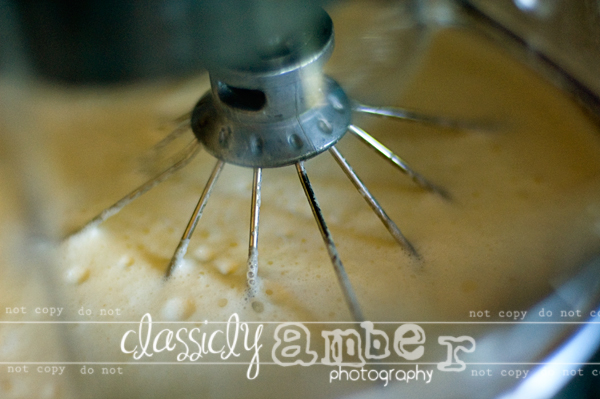 And let the machine do its thing! I'm not sure what the variables are here – and maybe someone else can tell me – but sometimes it only takes 8 minutes to get the thicker butter parts separated…and other times I've had it going for 30 minutes or more before the butter separated. Still…using the machine is easier than using a hand churn, right? Though doing it by hand would certainly help tone your arm muscles. So you pick! I've even read about people who put it in a tightly sealed half gallon Mason jar and shickety-shake it like nuts until it separates. You wanna do that? Go for it! Or better yet, give it to your kids to do and teach them about it while they get to contribute and stay happily busy all at once! 😀
I should also give you a quick warning, too: Please stand by your mixer at this point! When you first turn on your mixer, you will feel like you're just making whipped cream (and you are)…but when the butter decides to suddenly separate, it happens REALLY fast all at once! If you're not standing right there to turn down the mixer, then buttermilk will fly up EVERYWHERE as it's being sloshed around with the thick butter! You have been warned. =-)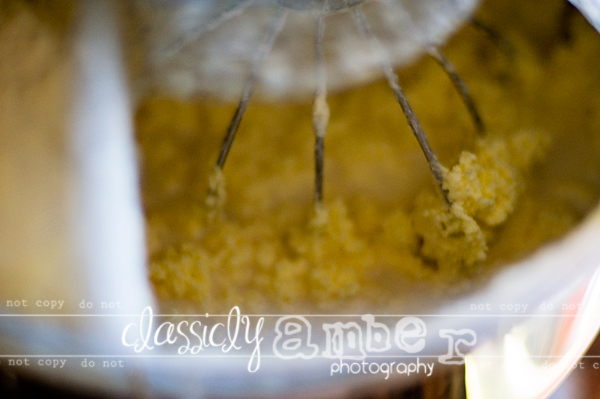 After just a little bit, you will see the thicker butter pieces start to come to the center and stick to the whisk, too.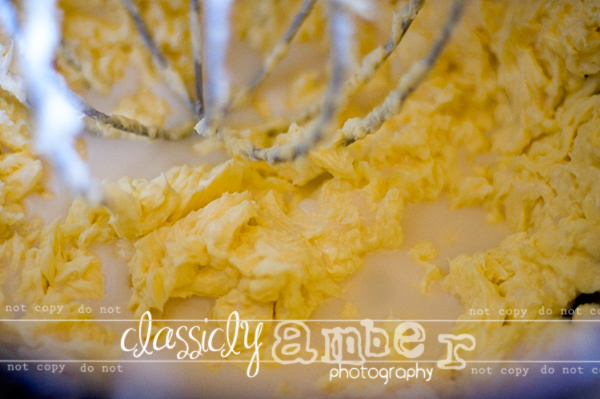 See the buttermilk in there?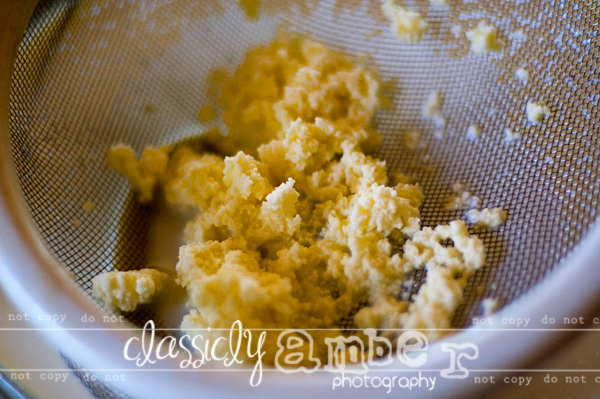 This is not like the cultured buttermilk you buy from the store. This is real buttermilk! Just like you saw, it's the separated milk left over from making butter. You want to save ALL of that yummy good stuff! It makes the best eggs for breakfast – and the best biscuits and pancakes and anything else you can dream up. Use it for almost all of your baking needs and taste the difference!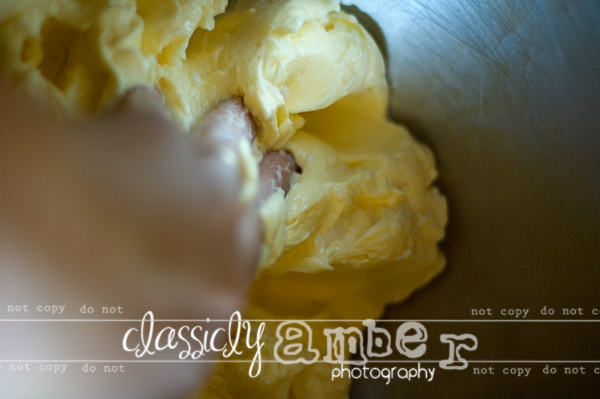 Once you've gotten the buttermilk separated, then you can return the butter to the bowl and start kneading it with your hands. The goal here is to remove as much of the buttermilk as possible to keep the butter from going rancid too fast. Some people put in some salt in their butter to also help in that area. I sometimes add just a teeny bit of salt.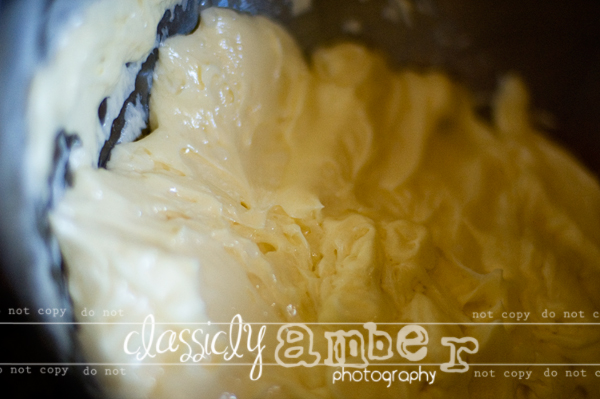 So when you've gotten most all of the buttermilk squeezed and pressed out, you can then plop it all into a container of your choice…or even just wrap it in unbleached parchment paper (which I've done many times and works well). If you want to make a big batch of butter, then put some in your fridge and freeze the rest.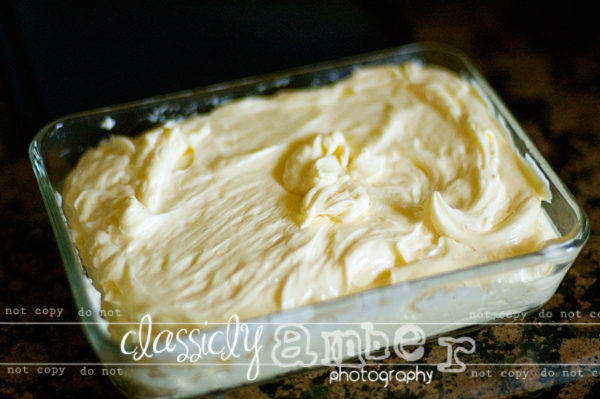 Mmmm! Smooth like butta! That's 'cause…wait – nevermind. But what are some of your favorite recipes that call for the real deal? Do share!
Just for kicks, check out some of these antique butter churns: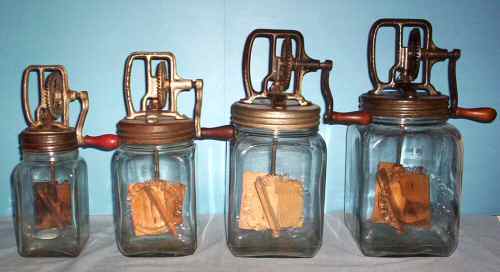 Like I said, TONED ARM MUSCLES!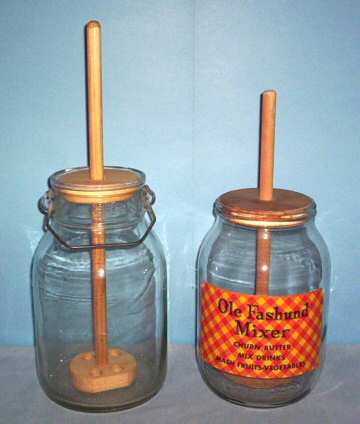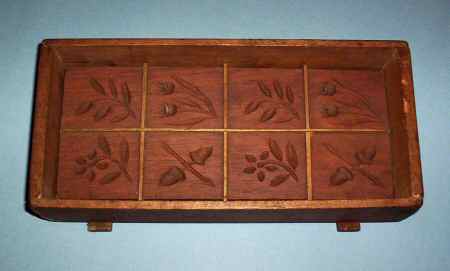 And this one is a butter press. Isn't it pretty? And it would make pretty designs on your butter, too! I keep saying that I'm going to get me some sort of a butter press, but it just hasn't happened yet. "One of these days!" 😀
Photo credits: I dunno. You tell ME and I'll give credit!