What did you have for breakfast this morning? Did you eat the breakfast of CHAMPIONS?!?
Yes, yes, I know…you're thinking – MORE MUFFINS??? I just can't say it enough: we are a family who enjoys the stuff. It's just so versatile – easy to make – and is super yummy! If you find yourself too busy in the mornings to whip these up kinda quick, then make time for them the night before. You will have no regrets. They keep well. I have a glass pedestal with a dome on the countertop that usually has some type of muffins to tempt us. You could also fridge these if you wanted to go the cold route instead. Ready to get started?
Lemony-Blueberry Muffins
1 1/2 cups milk
1 cup canola oil
1 1/2 cups of evaporated cane juice OR 1 cup of raw honey
2 large fresh eggs
The zest of 1 lemon
The juice of 1 lemon (add this if you want an extra lemon ZING! I say – it's delicious!)
2 teaspoons pure vanilla extract
4 cups of either whole wheat pastry flour OR unbleached white flour (or a mix of the two…just make sure it equals 4 cups)
2 tbsp. baking powder
2 tsp. salt
1 1/2 cups of either fresh or frozen blueberries
Butter up your muffin pans: one 12-cup pan and one 6-cup pan.
Preheat your oven to 375.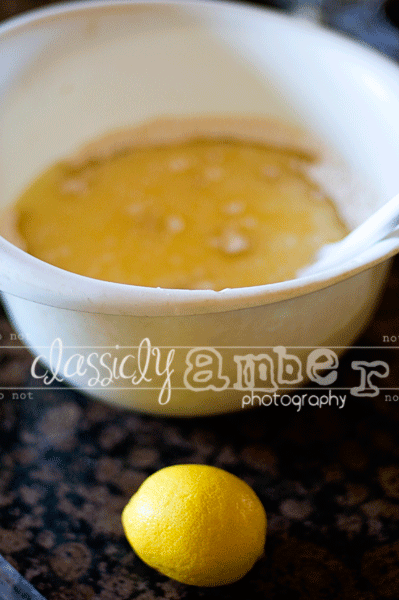 Put all of your dry ingredients into the mixing bowl and stir it together nicely. Then add in all of your wet ingredients on top of that and mix in.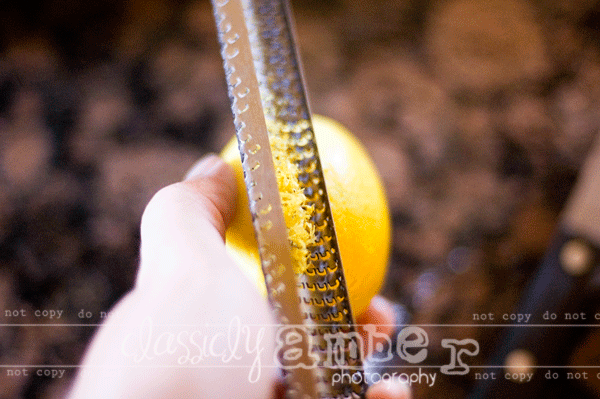 Make sure your lemon is really clean all over – and try to buy organic – and then get to zesting the whole thing. The roll around the lemon to get the juices going, cut it in half and add in the juice from both halves. Do this ONLY if you love lemons and prefer a little lemony kick to your muffins. If you only want an ever-so-slight lemon taste, then only use the zest and save the lemon for something else. Oh, and you'd also need to change this recipe's name to: Blueberry Slightly-With-Lemon Muffins. Doesn't sound as good, though, does it?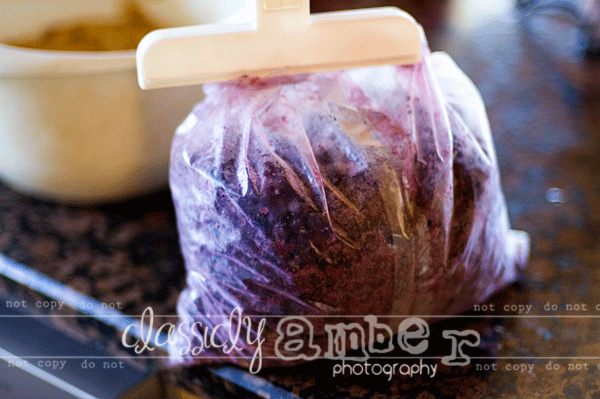 My step-mom bought us the biggest bag of frozen blueberries I have ever seen. I was delighted! We have really been going through them with these muffins, too…as well as using them in other things (Italian Crostada topped with whipped Mascerpone Cheese – YUM!). Anyhoo, feel free to use either fresh or frozen blueberries in this deal. You can't go wrong.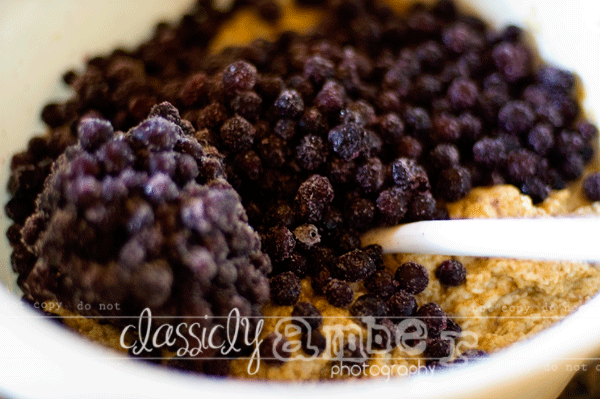 Chunk 'em in!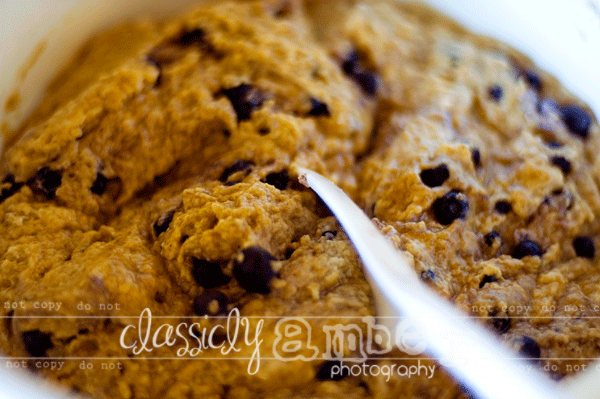 Stir 'n mix.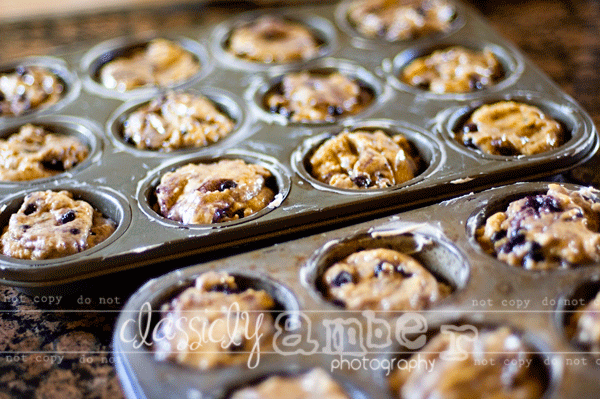 Pan 'em up! As always, fill up your muffin cups to the very top and be sure to butter the very tops of your muffin pans, too…or else they will get the stickies!
Bake them at 375 for 20-25 minutes. When they are done (test with a toothpick or a cake tester), turn them over on the counter immediately and let them cool slightly before chowing down. If you leave them in the pans, they will continue to cook and brown (or burn?) up the sides of your muffins…which is neither tasty, tantalizing nor tempting. Skip all that mess.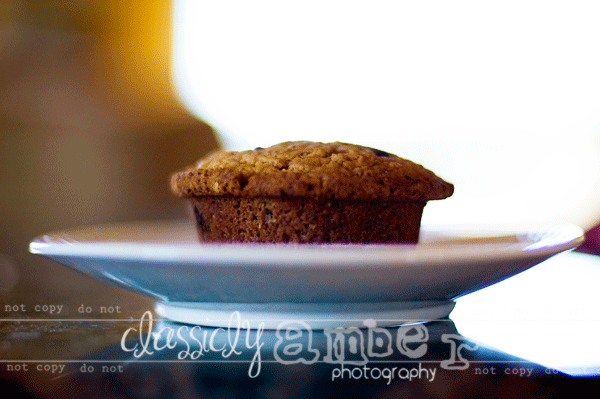 When you think you can handle it, plate up and enjoy! Mmmmmmmm GOOD!