Aren't maps COOL? Who knew that something as simple as roads and names of cities drawn out on paper could add a nifty design element to almost any room? And I love the collage above, don't you? Lately, I've been thinking about map shtuffs and how I could possibly use them for decor here in our farmhouse. As you will see, there are many options! I would personally pick something more rustic than a lot of the following examples, but I do appreciate the inspiration~!
So what types of things can a map do for YOUR room?
The quickest option is probably just to slap a few straight on your walls. You can easily disassemble a road map book and cover one whole wall of your room: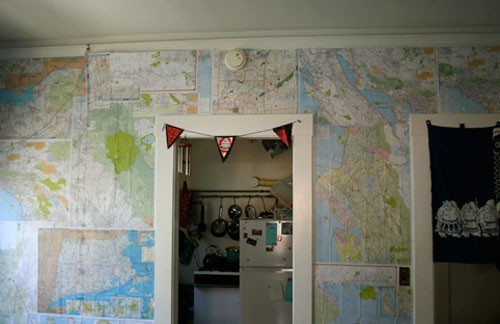 Or your ceiling: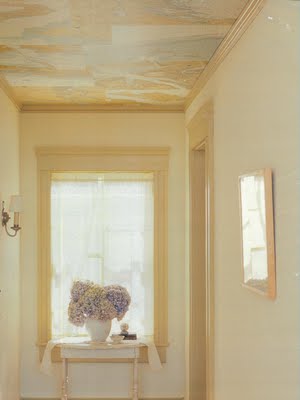 Or turn a few of the pages into lampshade covers, which I think would look especially fab on a rustic chandelier. The below pic shows less-than-awesome lampshade examples of what you can make…but you could make something WAY better than this! (Instructions found here, BTW)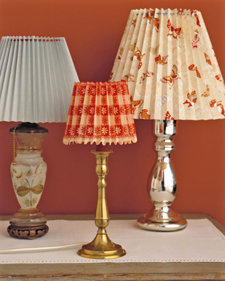 How about covering the top of a small table with a map?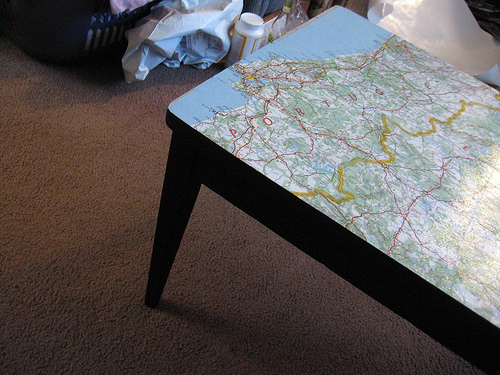 Or if you'd rather it not be so permanent, how about a table covering instead?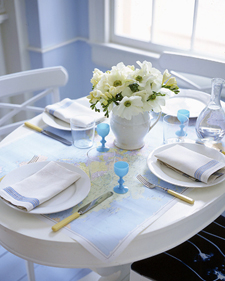 You can't go wrong having your maps framed up, such as with this map of Rome: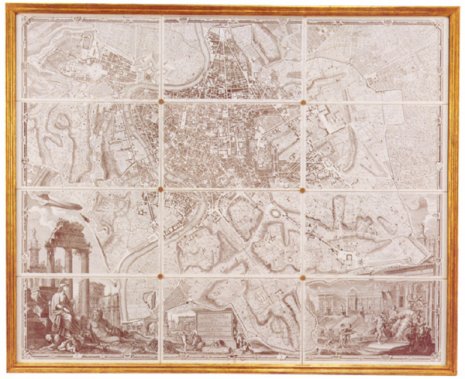 Or this map of Paris: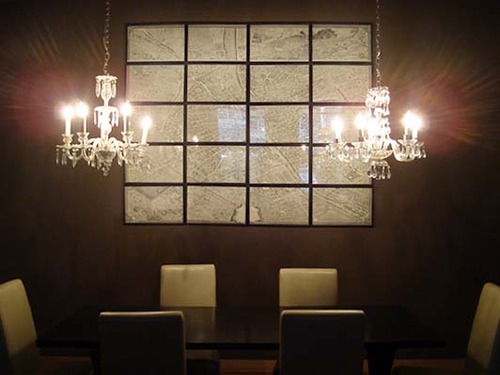 Ooo la la!
But you don't have to spend a fortune to have a large framed map in your home! Kimba, from over at A Soft Place to Land, posted good instructions with pics on how to frame up your own map: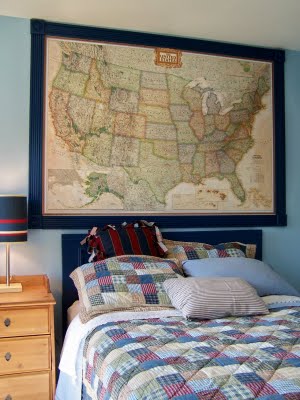 Then there are murals that you can purchase and take your walls and ceilings to the next level: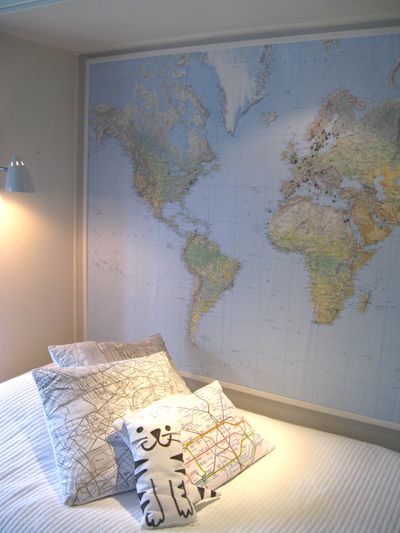 Isn't THAT fancy? Maybe a little too fancy for most of our palaces…
Then there's this bold shower curtain that is made out of cotton…so I'm really seeing it as a window treatment for a playroom: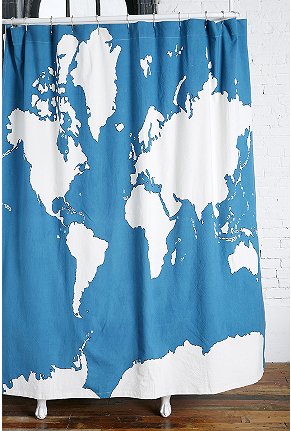 And some talented peoples are turning their maps into works of art…Jennifer Collier, to be exact: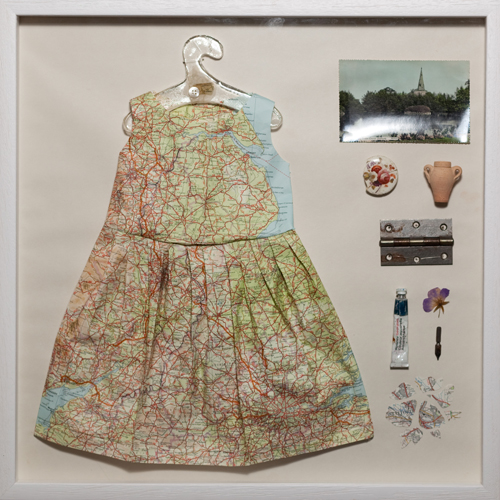 Can't leave this post without some Etsy finds: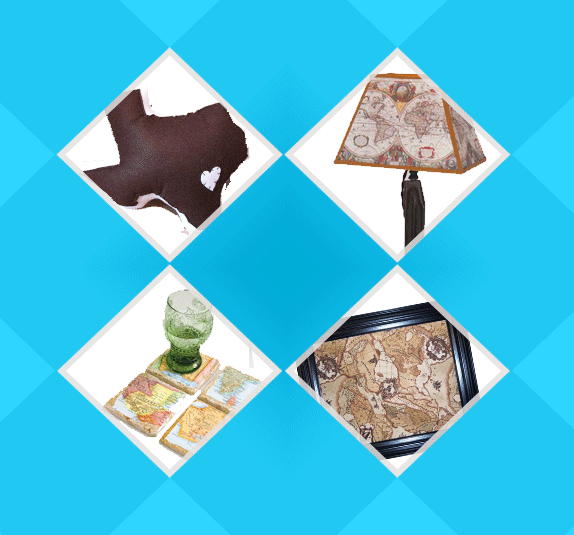 Linkies for those things here:
Texas Pillow * Lamp * Coasters * Bulletin Board
Yes, I am all OVER the place today with mappage – but I'm feeling all sorts of inspiration and wanted to share. Please share your most fav way to use a map!