You know, I create banners. They make cute design statements – literally – in your home!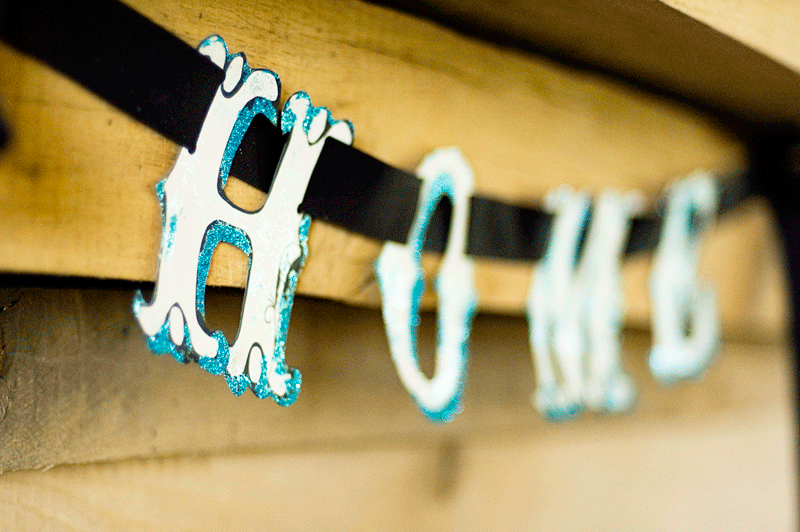 – – But where else?
One of my recent fabulous customers sent in a picture of the custom banner I had made for her. Kristin, from Retro Caft Art, had asked me to make a banner for her booth at the craft show. I was happy to oblige! Okay, so the banner is really poppin' against that black! I think it's a nice compliment to the yummy stuff she sells. Y'all be sure and check out her jewelry and artsy supplies over on her website – – and tell her that I sent ya! 😉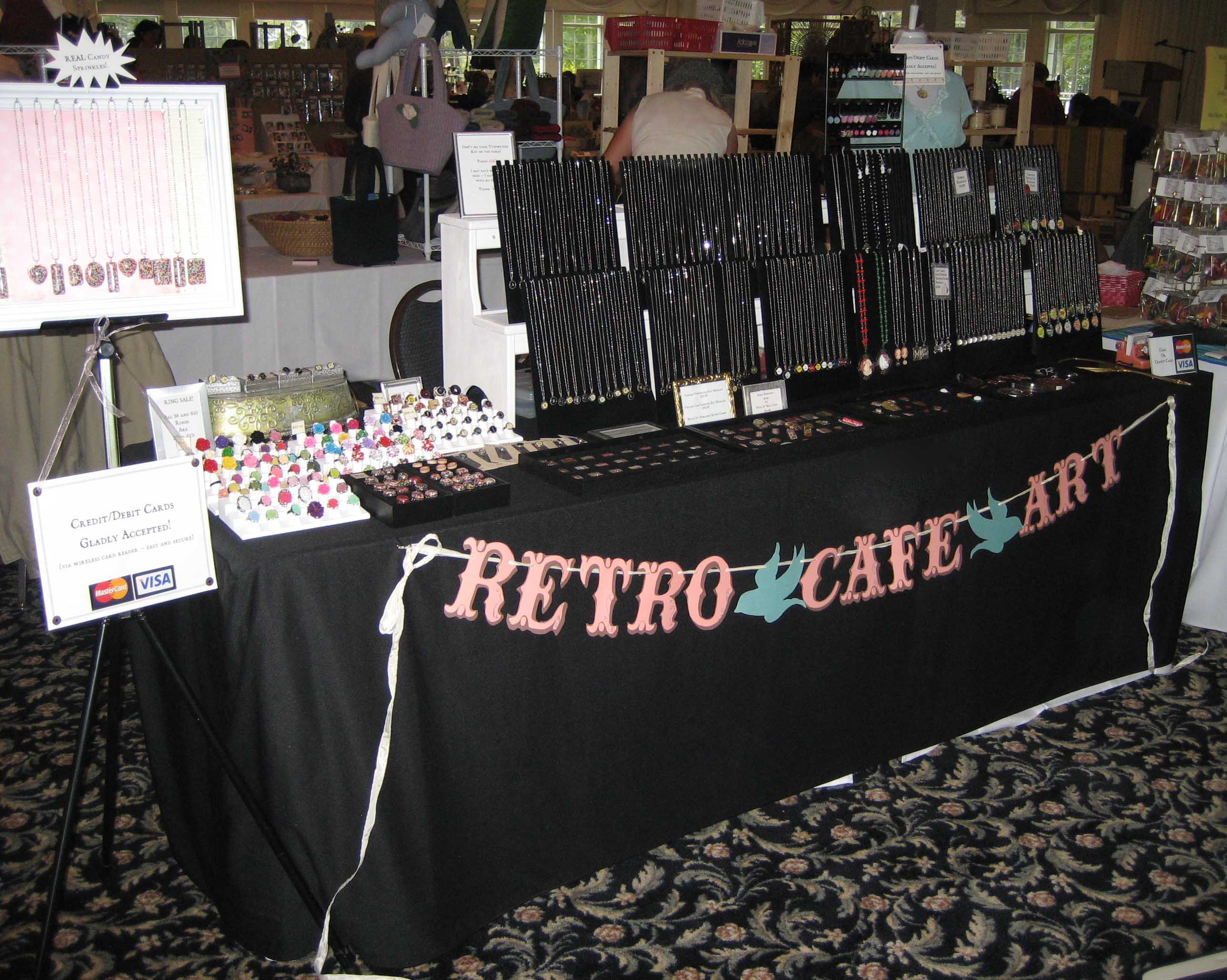 I have to tell ya – it was so exciting to see it being used! I just love making people happy and love hearing back from them after they've gotten their order.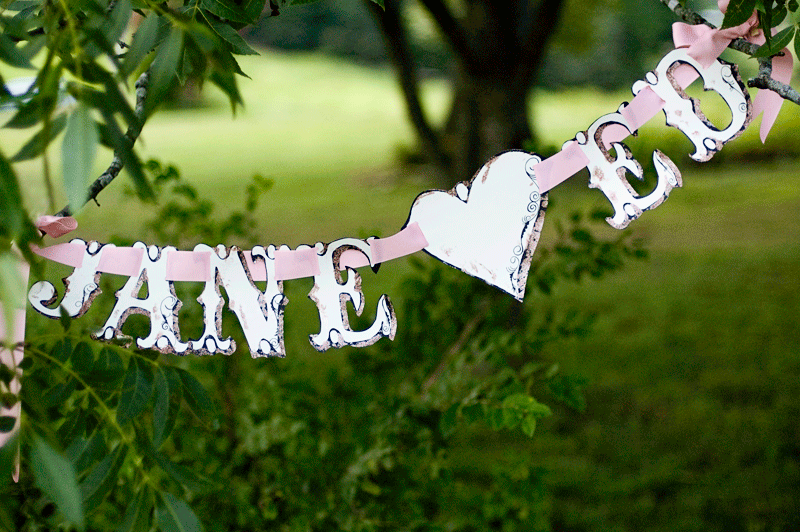 So the quick moral here is that the banners I sell are not just for home decor – they can also be used as signs for your special event: weddings, shows, birthdays, bar mitzvahs, chicken chases…yeah, the sky is the limit!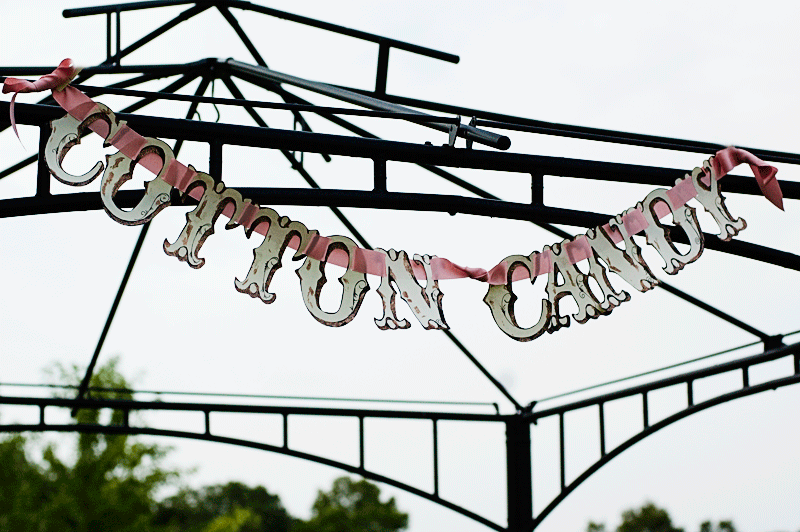 For a little extra moolah, I can add on some chipboard to your banner to give it a more sturdy appearance. I totally recommend this if you: a.) want your banner to last longer and b.) will be using it outdoors at all.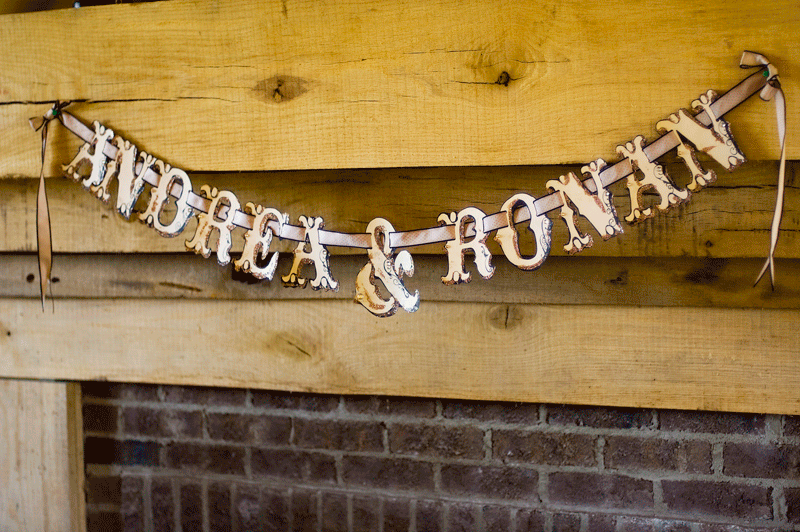 Where can you get yours? Simply check out my Etsy shop and find what you're looking for. Want something more custom? That's easy, too! Just message me! =-D