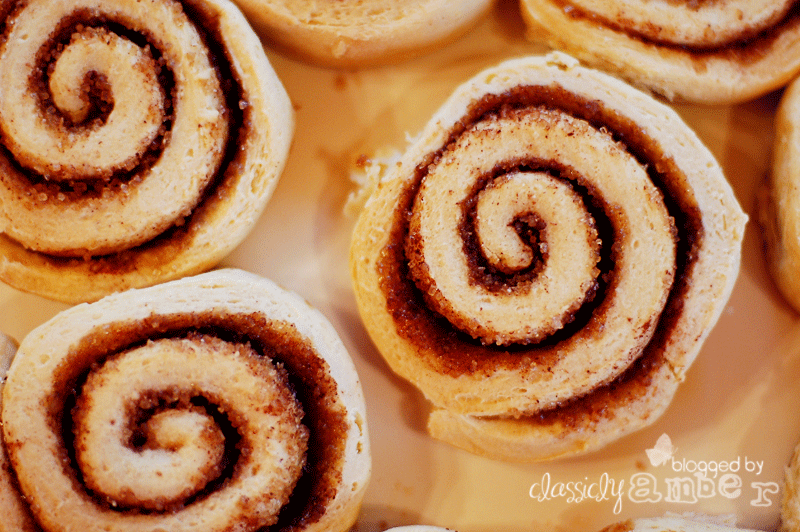 We had a good Christmas day here at the homestead. Outside was frightful, but inside was delightful. Our family spent time together and chowed down on homemade cinnamon rolls. Recipe at the end!
Hope you all had a blessed and merry Christmas!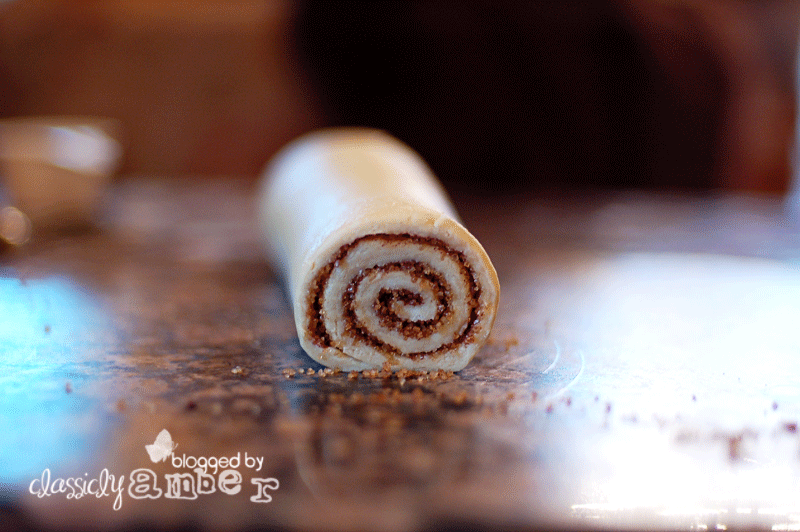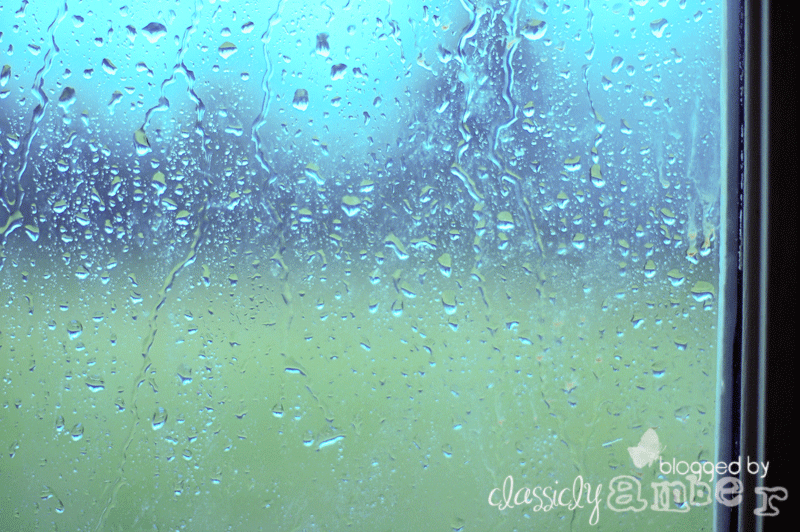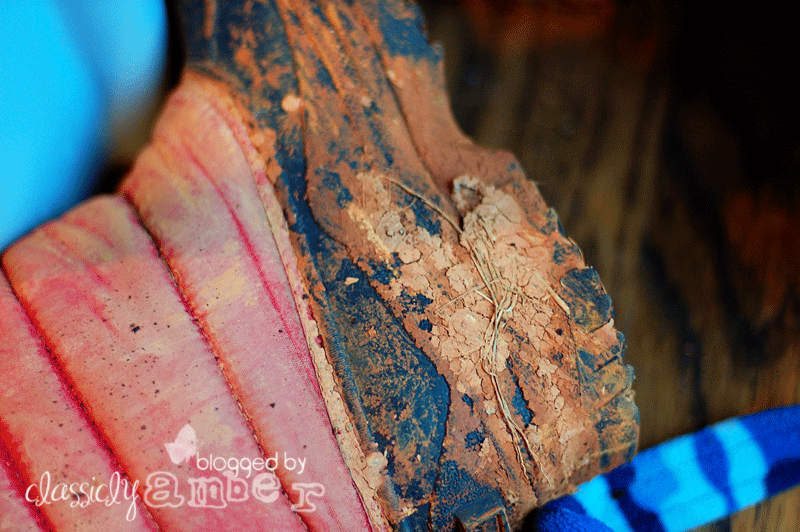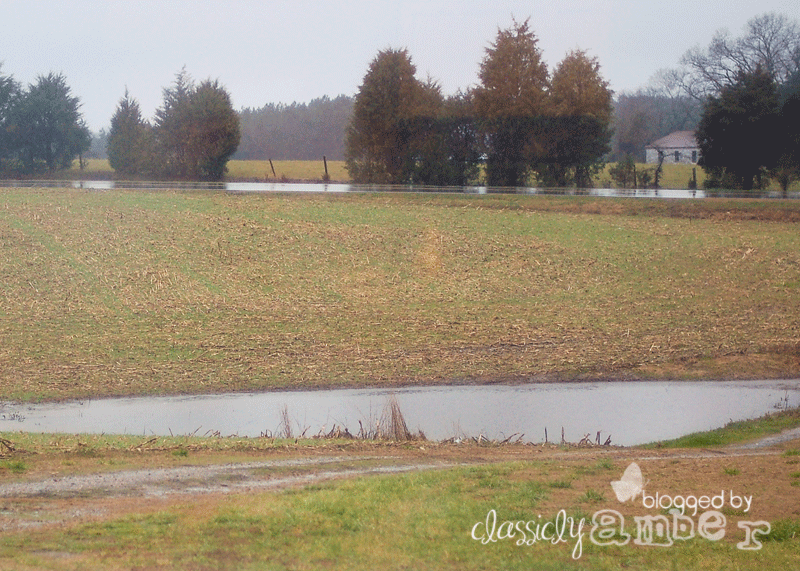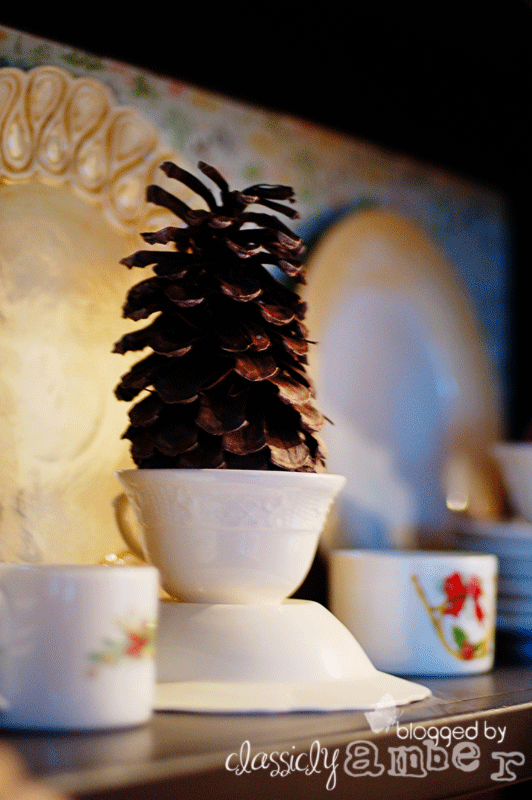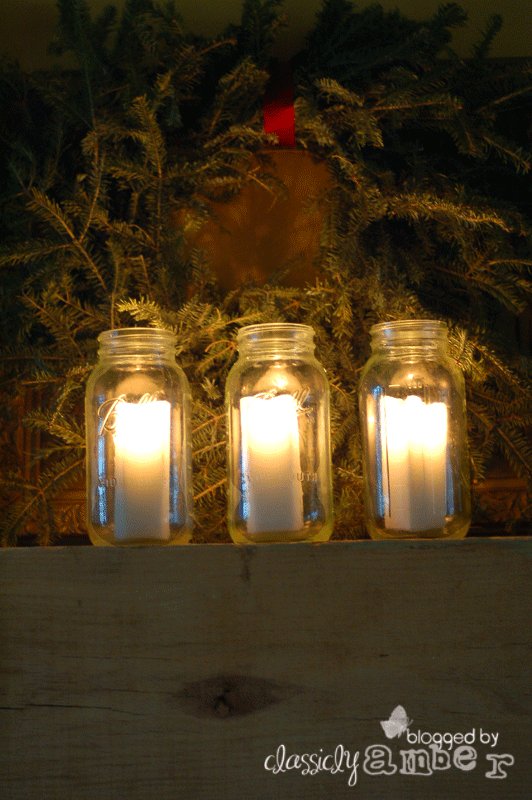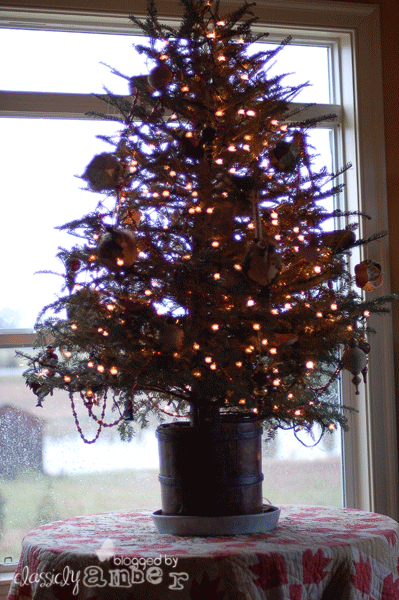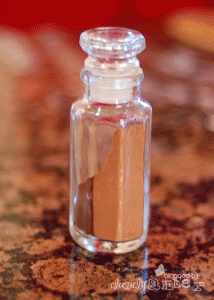 So have you tried making homemade cinnamon rolls before? They are uber tasty! But um…they also take about 2 years to make one batch! Maybe not quite THAT long, but too long for this impatient momma. I made one of Martha Stewart's recipes…and I kid you not – I felt like I was never going to get done with those. They ended up being the absolute best tasting cinnamon rolls I've ever eaten (and I've had much!)…but because I was so worn out from all the work it took to make them, I felt as though I couldn't enjoy them as much. I've always thought – "Why can't I just find a recipe where you simply make the dough, roll it out, sprinkle on the goods and bake it? Why is that so difficult?" I ended up changing one around to suit my tastes and am sharing it with you. You still might look at these and think that they take too long – but after what I've been through with gourmet cinnamon rolls, I can assure you that these go by fairly quick. In fact, I can see myself making these more than just one morning in a whole year because they are tasty and mostly easy to make.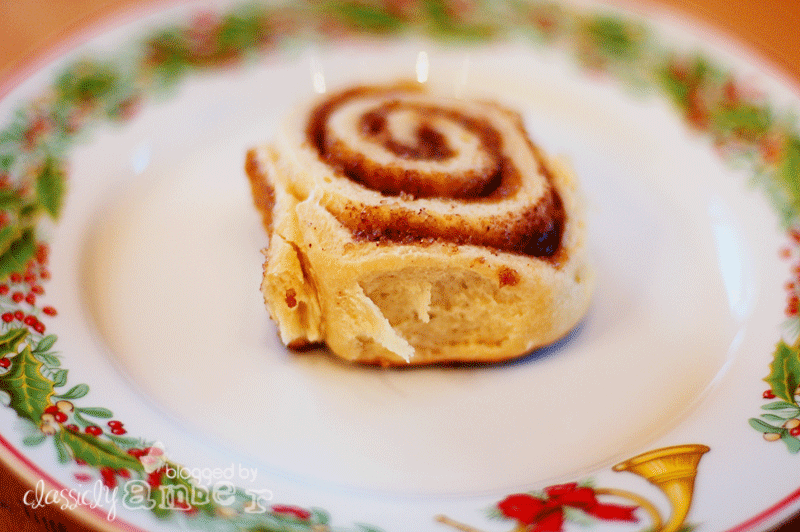 Cinnamon Rolls Recipe
1.5 tbsp. active dry yeast
1/2 cup warm water
1/2 cup warm milk
1/3 cup Sucanat (evaporated cane juice) or organic sugar
5.5 tbsp. softened unsalted butter + 2 tbsp. softened unsalted butter
1 tsp. sea salt
1 fresh large egg
3.5 cups all purpose unbleached flour
All right, so you've seen me make pizza dough before – and just think of this as very similar to that. To make your dough for the cinnamon rolls, get a large bowl – dump in your warm water and then your yeast on that. Let it dissolve (get a lil  bubbly)…then add in your milk, Sucanat, 5.5 tbsp. of the softened butter, the egg – and just 2 cups of the flour. Mix it all up really well. Next, add in the remaining part of your flour. You'll notice that this part will take a little more work to get all of that flour incorporated, but you can do it. I believe in you!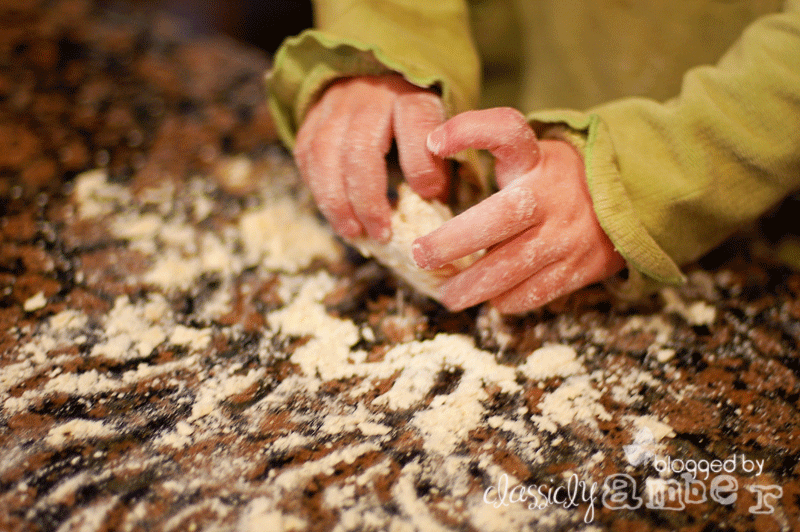 Sprinkle a little flour on your countertop and turn out the dough, kneading until smooth and elastic. In the same bowl you mixed in, just drizzle some light olive oil in there and rub it all over the inside of the bowl to grease it. Put in your ball of dough and then turn it over with the greased side up. Cover it with a flour sack towel and let it rise. At this point, I actually only let mine rise for about 25 minutes…but if you want your dough to be more light, then allow it to rise until it's doubled in size, which will take 1-2 hours.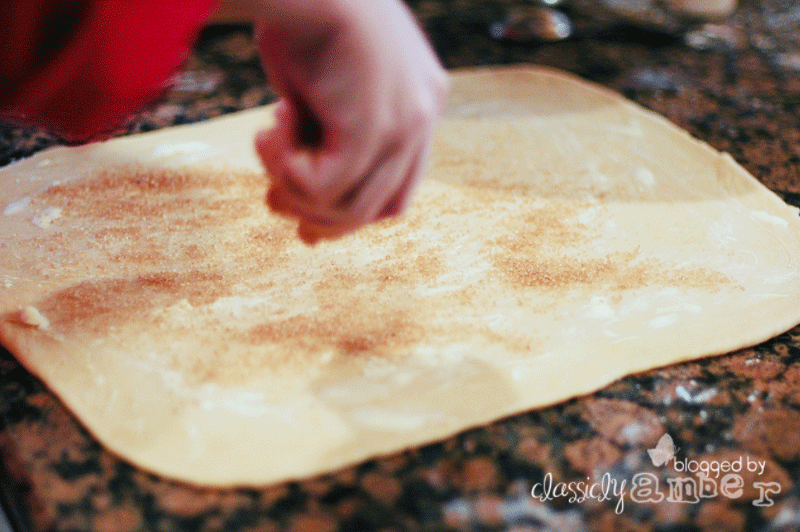 After it's risen some (25 minutes min.), pull it out and roll it onto a lightly floured surface. You really don't have to get picky with measurements here, but I think it's neatest to roll it into a rectangle shape. I think when I rolled mine out – it was about 14 in. by 20 in. But try it however you want! Once it's rolled out how you like it, then rub the remaining 2 tbsp. of softened butter all over the dough. On top of that, sprinkle an even layer of Sucanat. And on top of THAT, sprinkle an even layer of freshly ground cinnamon.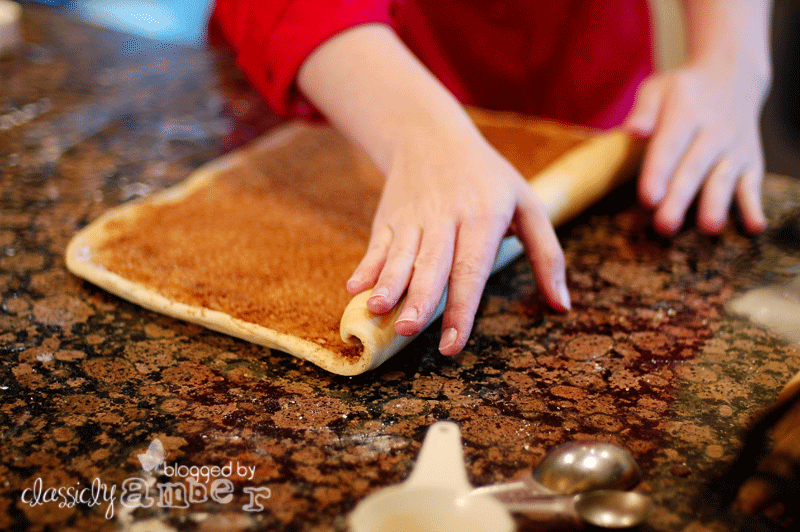 The whole thing gets rolled up long ways…then cut off 1 inch pieces and place in a large glass baking dish. If you want to get picky, then let these rise AGAIN – or just be like me and skip that part, popping them straight into your preheated oven (350 degrees). Cook them for 20-25 minutes. Check them at 20 because they might be totally done at that point.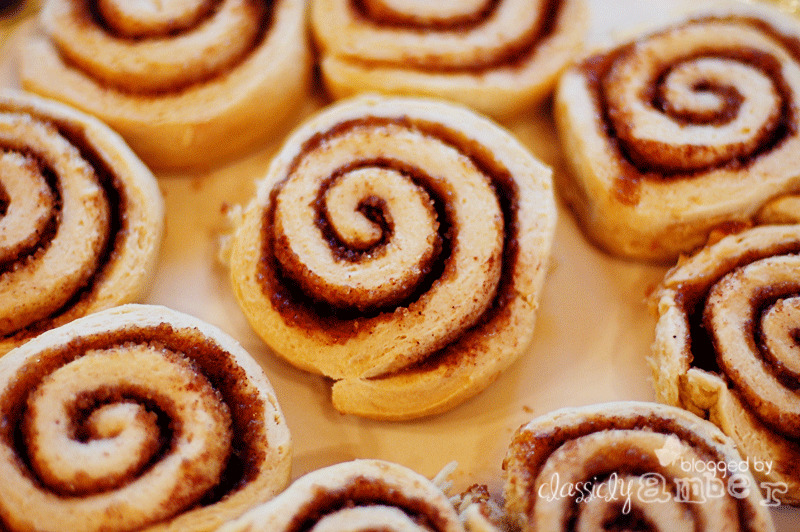 When they are done, they should be cooked all the way through (no doughy centers!) and golden brown on the bottoms.
Serve up smiles to your family!
**Have you entered the Win-Win Giveaway here on the blog yet? There's only one day left to enter. Click the graphic at the top-right side of this page to see the details! And check back here to see if you've won!**