It's been so cooooold here, peeps!
The ducks don't mind. It gives them a chance to show their high performance ice skillz.
Enjoy.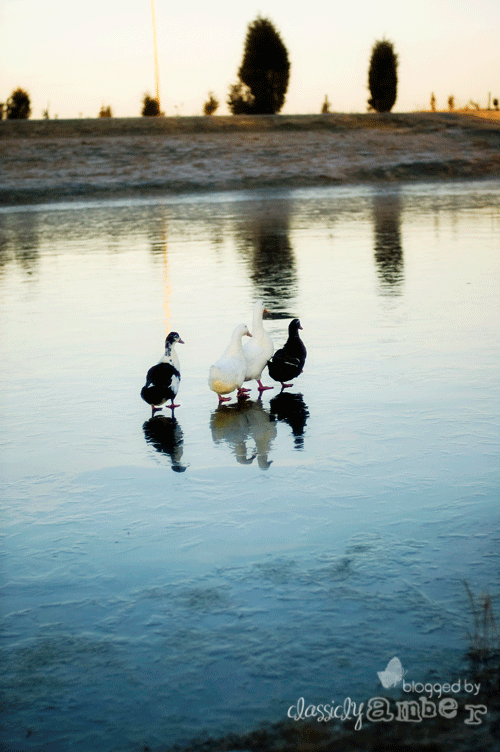 (applause, applause)
MEET YOUR PERFORMERS
You know her and love her – Welcome back Margaret Hatcher!
Daisy Duck
Donald Duck
And – – er, uh…yeah. Who is this again?
Honestly, we have named and renamed this poor fella so many times that we can't keep up with his actual name.
I feel bad for him. Any suggestions?
Now for the truth – actually the ducks DO mind if the entire pond is ice…and they aren't happy until the sun melts a corner for them to splash in – or until we break up part of it so they can play 'n dunk.
And isn't this cutesie? I'm actually talking about their little feet. They are hiding. Do you see part of 'em? The ducks actually lay on their bellies and pull their feet up totally off the ground. It looks like they sorta tuck their feet under their wings. Do ducks know yoga?