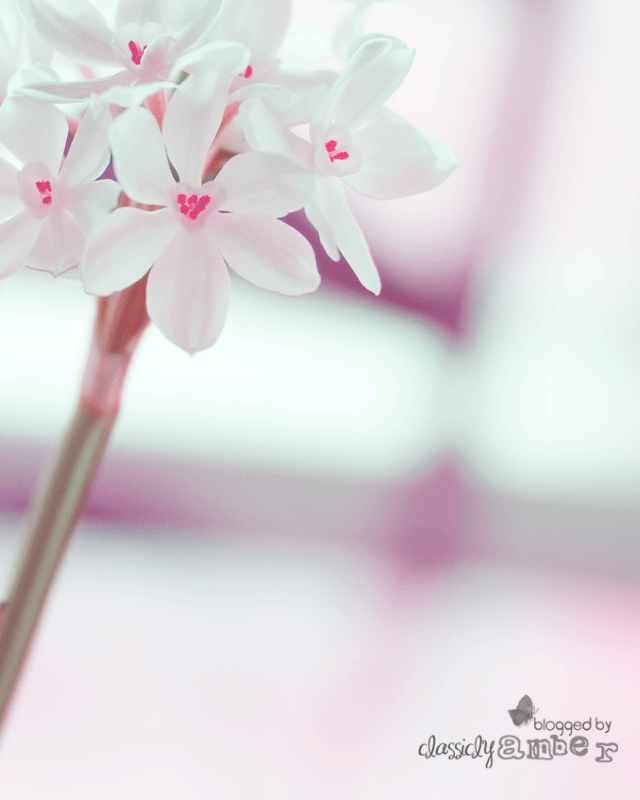 I just love it when spring happens and the perfect weather sails in. But since this is only early February, I have a ways to wait before that happens. But who says we have to wait until then to enjoy beautiful flowers? You can force spring in your home by making these bulbs bloom indoors.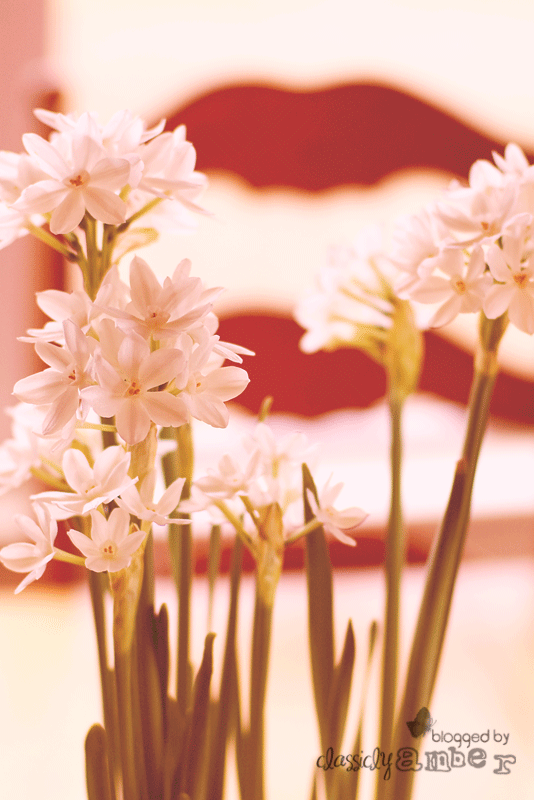 Many people are blogging about this now, but I first learned about this years ago when I was watching a Martha Stewart show. She was showing the different types of bulbs that you could force indoors. That was the first day I had even heard of paperwhites – and I loved them instantly! I told myself that I would have some for myself for the next year, but never bought them. Fast forward about 8 years later, and I finally got my first paperwhites!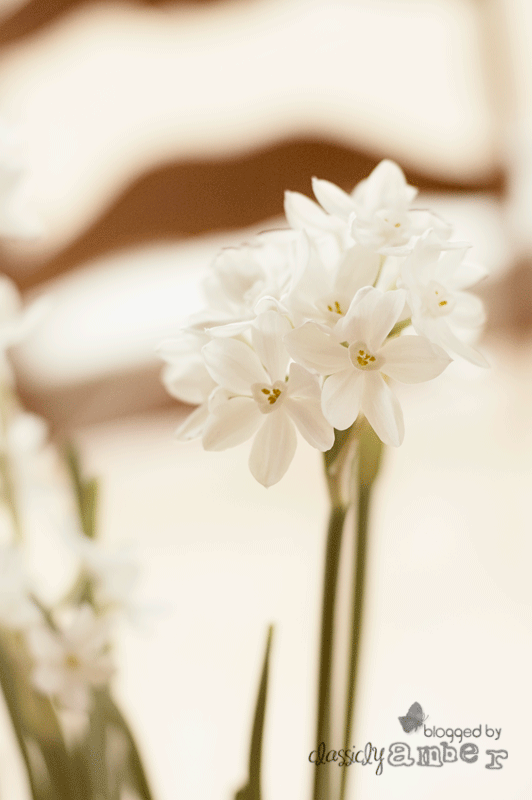 Can I say two more things about these flowers?
1. I didn't force these myself. We were shopping at Trader Joe's last night and they had soooo many flowers on sale! Anyways, to learn more about forcing bulbs on your own, click HERE.
2. Paperwhites are so pretty, but they shoooooooooooooooooooo' nuff do smell FUNKY!! Yeah, I'm not quite sure what to describe that sniff-sniff as. It's not quite yucky, but it's not quite lovely, either. However, the beautiful flowers make up for the funk (in my opinion).
Let's make this 3 things:
3. Did you notice that several of their centers naturally created a heart? How perfect is that? <3 it!
Oh! And one more:
4.   I. Still. Want. A. GOOD. Snow. Day. First!
YMMXEEYQSMBH