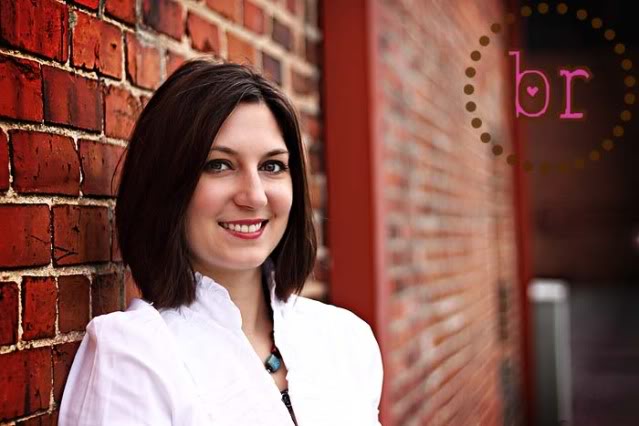 See that pretty woman smilin' at ya? That's one of my best friends, Kel. [I can call her that because I'm close. You'll either have to work up to that or just call her Kelli.] More on Kel in a minute…
You may not know this, but I am a big fan of aprons! Right now, I have a few aprons and want to add more to my collection. I have browsed hundreds of blogs and websites and patterns and more looking through all types of aprons. There are very, very few aprons that I've seen that I didn't really like. Do you like aprons? Even if you've never put one on, I want you to think about what you're missing out on in the kitchen. You don't cook? I don't care! Even if you just pop some mess into the microwave, if you first don an apron before nuking the food, you will look and feel like a Queen! And who doesn't want to feel like that?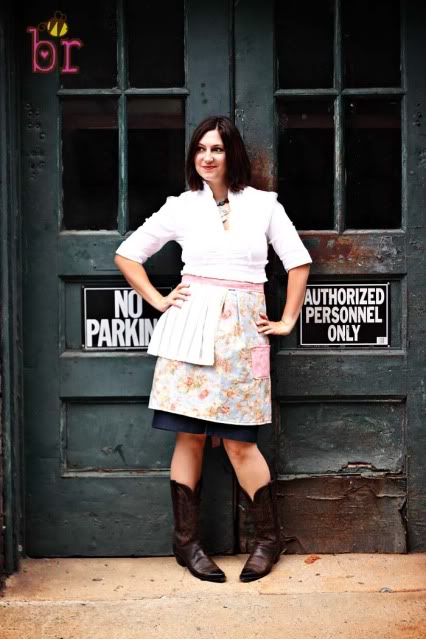 So back to Kelli: she's a pretty awesome gal. There are many, many reasons that make her awesome – but the one thing I wanted to tell you about here is that she makes up tasty aprons! Yes, indeedy do. She's getting ready to come out with new styles to add to her Etsy shop, and you will want to stay tuned for that!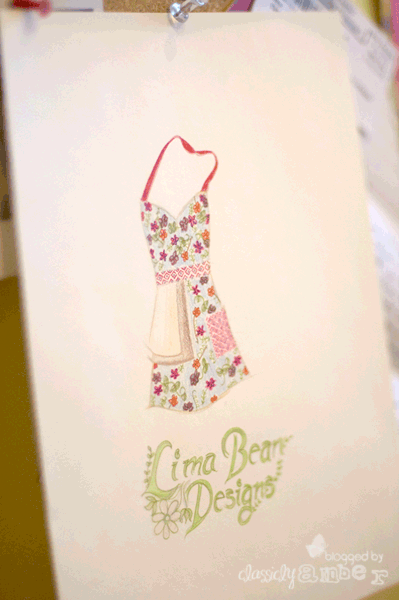 By the way, I sketched up some new images for her shop! This will give you just a teaser taste of what she has in store for us! I can't wait!
Oh, and also by the other way, the lovely pictures of Kelli seen here were made by the awesome Nazi photographer:
Brianne from Retrospective Images Be sure and check her out, too!