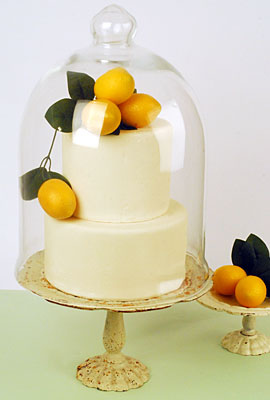 You know what a cloche is, right? The thing I'm talking about is one of those glass dome things that you can set out on the shelf or mantle and put cutesie, pretty stuff inside for display purposes. You can even display your yummy cakes or cheeses in 'em for a dinner party…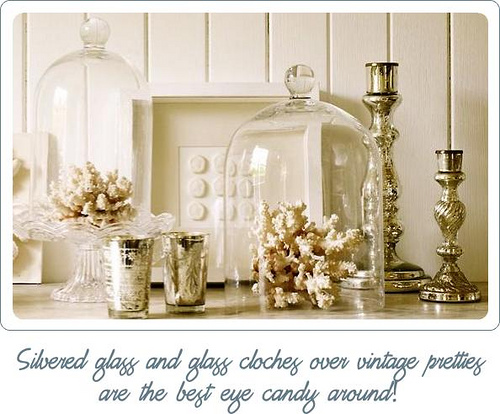 Originally, these same cloches were designed for gardeners by French farmers to use outside to protect tender seedlings from the harsh weather elements. They come in various shapes and sizes, but the most popular is probably the glass bell shaped cloche.
And I loooove these with the lil' glass birds perched on top: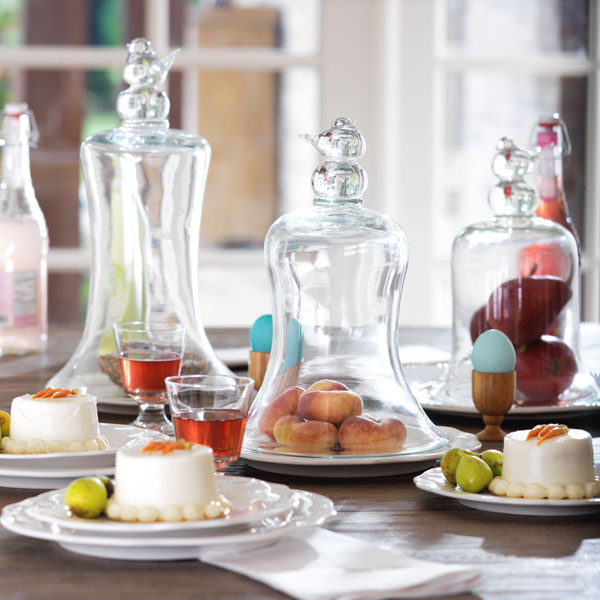 Have you seen this glass cloche chandelier from Ethan Allen? I think that could be recreated inexpensively. Instead of using electrical lighting, why not go for 1 large pillar candle in sand instead? Or how about 3 smaller pillar candles nestled inside?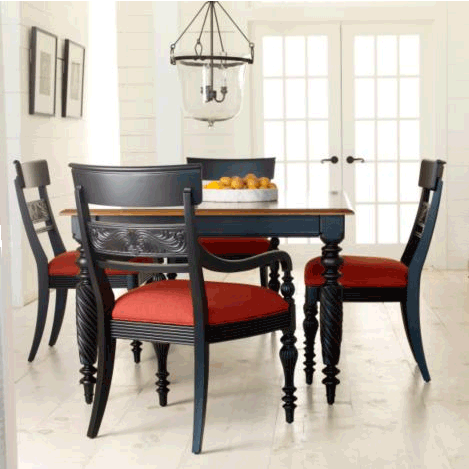 Yeah, so someone make that up real quick, please, and show it to me. I'm feeling a garden party comin' on with these hung down from the tree branches!
If you would like to MAKE your own out of chicken wire, be inspired by this one, topped with a crown: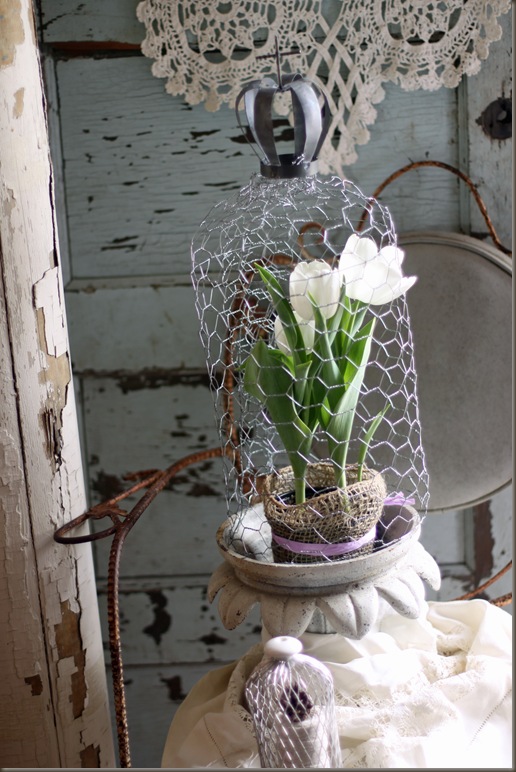 Carol's tut found here: http://raisedincotton.typepad.com/raised_in_cotton/2009/01/cloche-tutorial.html
If I had one right now, I'd probably just do something like this: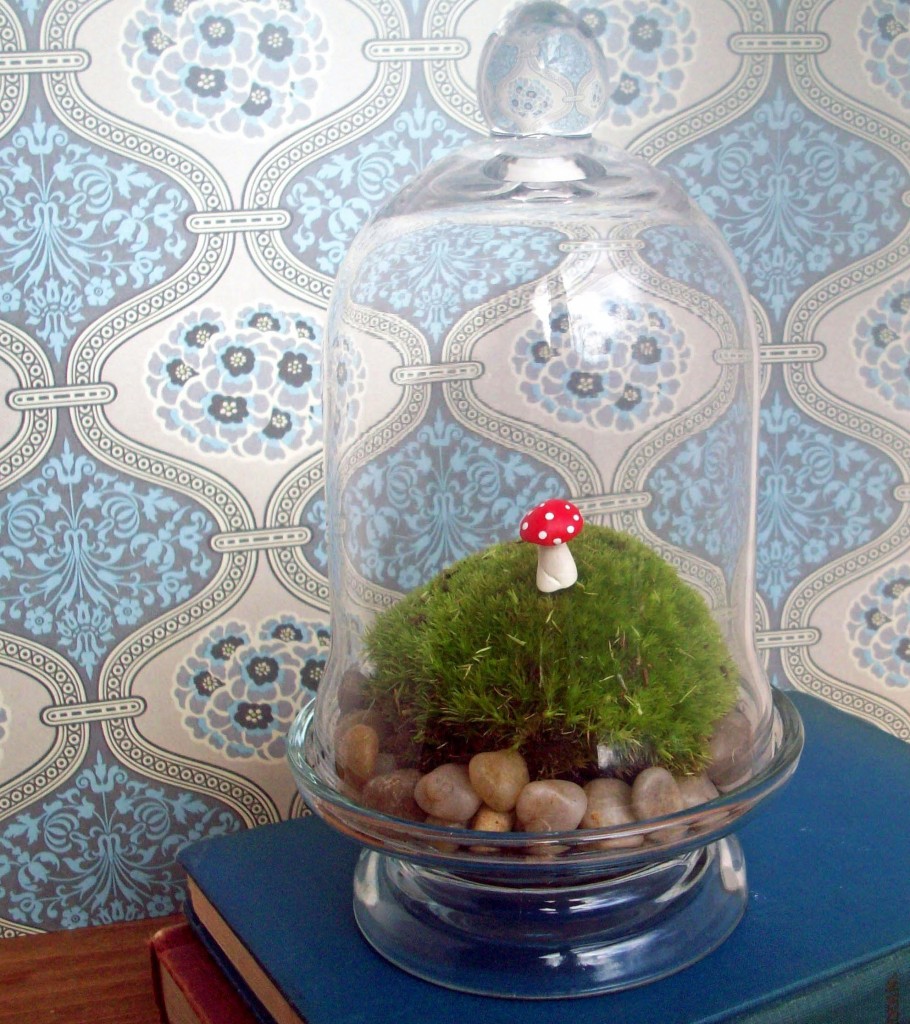 …because I'm in the mood for Spring and I love moss! So yeah, just one will do, but wouldn't it be grand to have a whole collection of them?
Other places to find glass cloches:
Photo credits: K. Rose Cakes, Rubyfig, thevintagelaundress – all on Flickr; Country Living; Wisteria.com; Blithegardens on Etsy