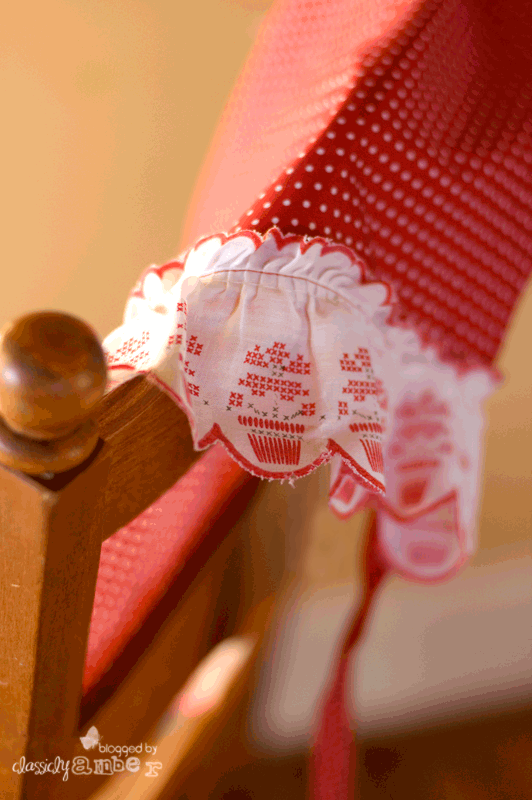 My friend, Susie, came over yesterday and brought her darlin' son, Jackson. Our kiddos had a great time playing together all day while myself and Susie worked on some aprons. Hmm…I'ma rephrase that: "We worked on some APRON." Let's just say that between 5 small children, two long apron ties that had to be reworked several times, lunch time and a few other small hurdles to jump, we were here for a while getting this done!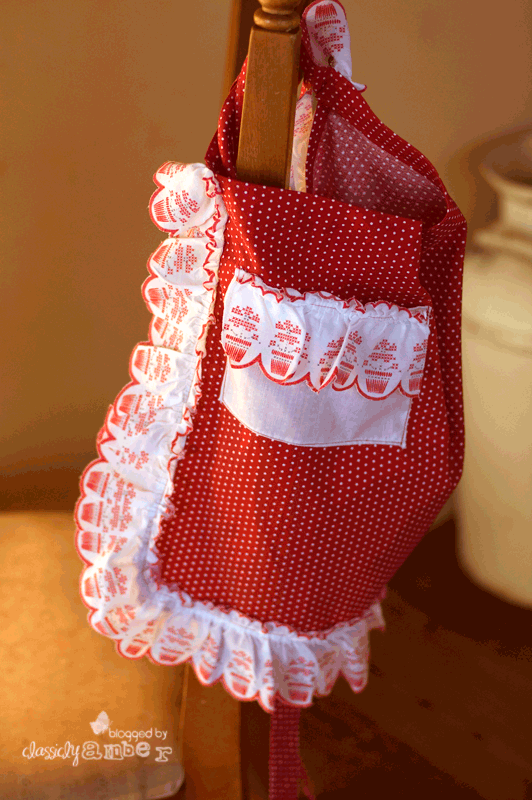 This apron was passed down to my friend from her great grandma, but it was not in the best shape. Since she wants to actually be able to use this sometimes without fear of it falling apart, this was definitely a great way to make it wearable. The apron used to be a solid white, with this CUTESIE trim all around it. The main part of the apron was quite worn, so that is what we decided to nix. I saved the original pocket and the ruffle trim, and sewed it to this fun red polka dot fabric that Susie picked out. The apron itself was made to nearly the exact dimensions of the original.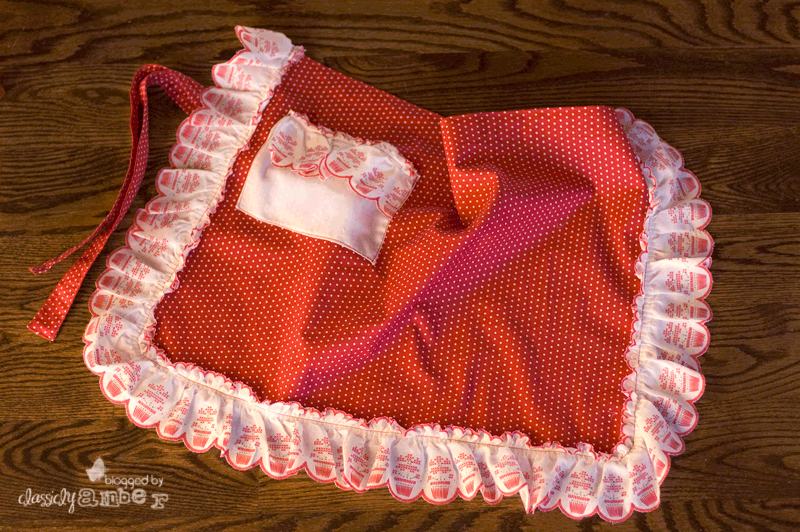 I'm thinkin…Susie is DEFINITELY gonna be creating apron envy in those who have good feminine vintage taste! Honestly, I had a hard time letting her walk out the door with this cutie – – and had to push thoughts of tackling her to the floor for it way back in my mind. I'm glad to see it's life extended for a while longer and know that it will be a great addition to my friend's kitchen! Great Grandma Hughes's heritage lives on! Now I've got a few more to sew up for her…
And I will be on the hunt for some cool vintage trim like this, so if you see any out there, lemme know about it~!