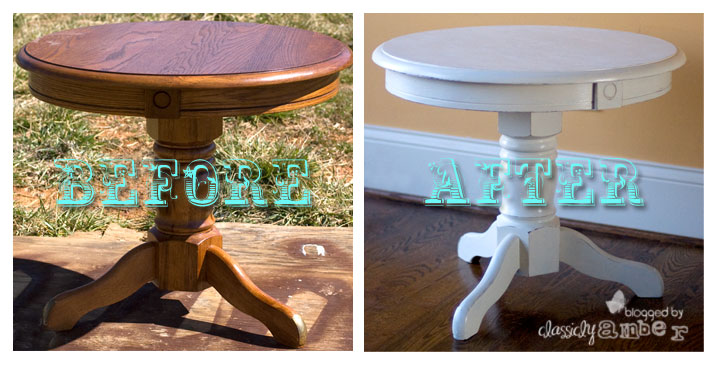 When my parents divorced a few years ago, they had all of this furniture that they were getting rid of. At the same time, we were having a baby (Gianna) and moving into this home – which is about 2.5 times the size of our previous place, so we needed the extra furniture. Well – I just wasn't crazy about the style of some of their stuff. However, since I was uber pregunte and then birthing and caring for a newborn, I didn't really have the wherewithal to take on a furniture redo. There was just too much going on in my life to mess with that kinda stuff.
Nearly 3 years rolls around and I am finally getting to it. YESSSS!
Can I show ya the process?
If you'll notice what I was dealing with here…I like to call this furniture Captain's Galley style. Doesn't it look like someone in the 80's would have created this because they wanted to make their living room look like the neat stuff they saw down at the local fish camp, who also wants their decor to look like something out of the captain's quarters of a big boat? You know, they probably also had a captain's steering wheel on the wall with little nautical knick-knacks between the spacers of the steering wheel…right beside the painting of a fisherman in waterproof yellow gear and real mounted jumping trout on the other side of that. All of the wood used is oak, and it looks like this: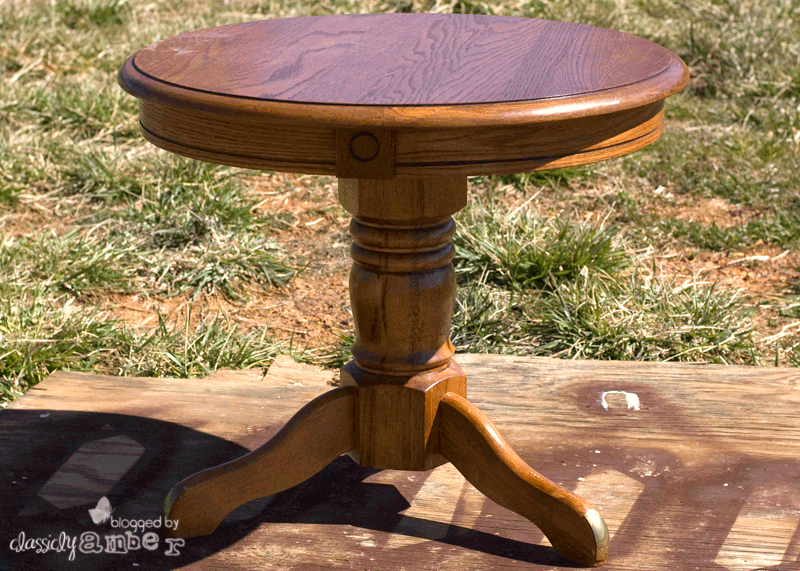 Now, maybe I'm wrong in my assessment of the style of this table. Maybe I have seen too many homes like that and have been to too many fish camps in my life. But I think we can all agree that this table could use some fabulosity, aye?
First, Ugly got a coat of matte brown primer:
Yes, I sprayed everything – right down to those bright brassy toe kick thingies at the bottom. Ugly is already looking more loverly.
Next, it got a couple of coatings of creamy paint: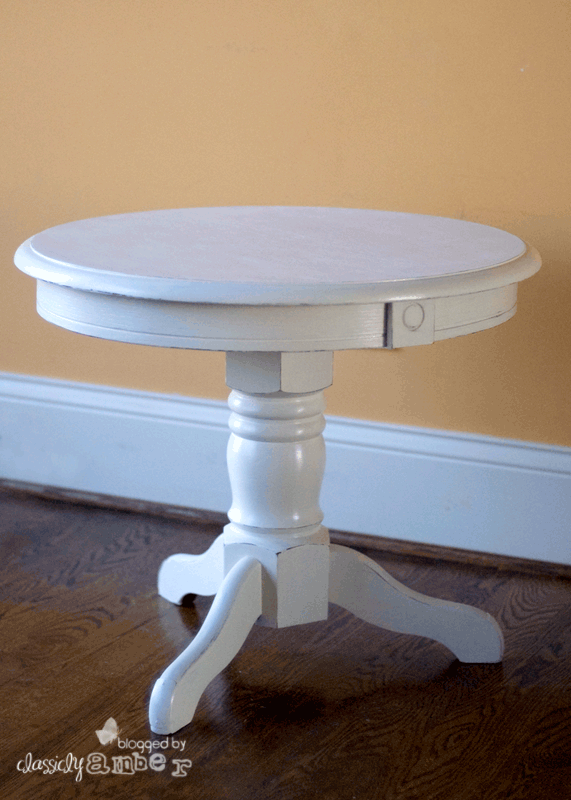 For this part, I actually used a brush to paint it on because I wanted to have that little bit of texture to it. And I let it dry [which happened faster than I thought it would], and went back and roughly-but-quickly sanded the edges. I've read that you could also take a gloved finger and wipe away the edges of the paint while it is still wet to achieve the same look, but I opted not to do that here because a.) the paint was drying too dern fast and b.) I personally enjoy the greater texture you get when you sand away the paint versus wiping it away. The wiped-away aged look is much smoother than the sanded-away. Either way works, though.

I enjoy this lil' table so much more now. To me, it looks more like Pottery Barn or something neat-O. And I just may go back and pry off those toe kickers I painted and repaint them in a dark brown or black.
Whatcha think?