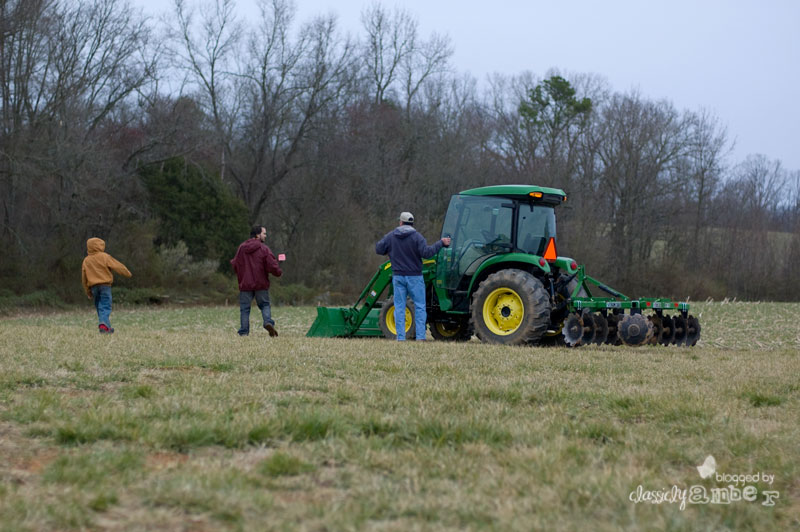 Yesterday, I walked into the kitchen with Sarie just in time to see a truck coming from our back yard up to our driveway. Huh? It was Uncle Danny – and he had just delivered a load of firewood. He's been doing that in the past several months as he's cleared out stuff from his yard. [Gianna calls him 'Handy Dandy'. Just a note there.] It works out great because then when hubby has a chance, he splits the logs and we burn 'em up in our wood stove for heating the house. It has saved us a lot of money to supplement with wood stove heat. I highly recommend it.
Later, we were all inside thanking him and chatting for a few moments when he suddenly asked us about our garden for this year. Corey explained to him that someone had stolen my Pawpaw's tiller [a beloved machine that he used for many, many years] and that is what we used to use to till up our own garden. So we were rethinking how we needed to do things this year. Without missing a beat, Uncle Danny spoke up and said that he would just drive his tractor straight over and till us up a spot real quick. Seriously?!? Wouldn't it have been easier for him to stay at his own house and tend to all of the never-ending projects that he has going on over there? It was that effortless and that easy for him to be so nice.
Anyways, he didn't look like he would take no for an answer, and we could really use the help – so we didn't turn him down. Before we knew it, he had zipped straight over in the John Deere. Him and hubby [and our son, Ethan] were marking the corners of this year's future garden. And then he tilled…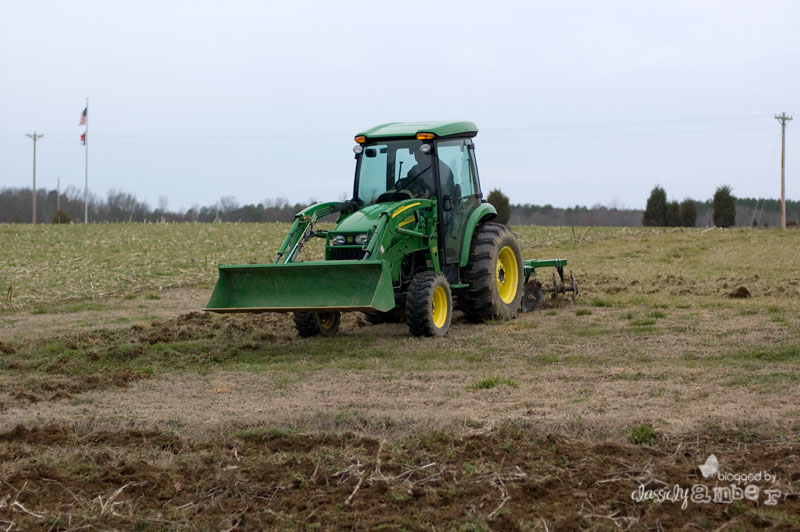 And he tilled…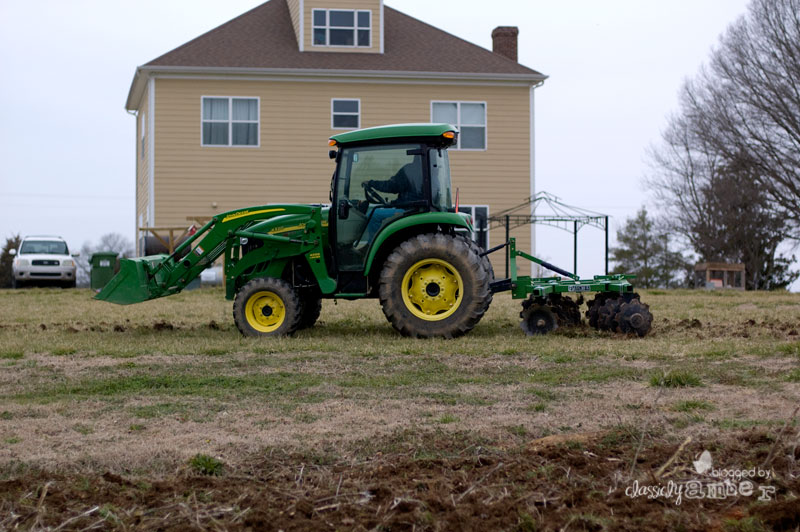 And he tilled!!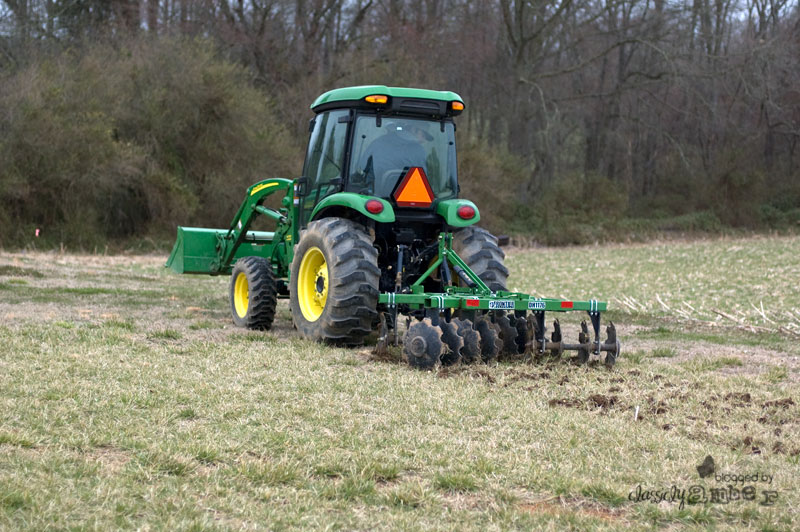 Wowza. Talk about having your socks blessed off. Previously, I was so sad and hurt to have a thief take the tiller that didn't belong to them…but having Uncle Danny come over like this today starts to really restore my faith in people. It is one less hurdle that we have to jump this year and I am so thankful. It also convicts me – that I need to also be reaching out more to people around me in the ways that I can.
Does your family reach out to people more – or are you pulled back and more reserved to yourselves? It's easy to get in the rut of LIFE and forget about others out there who need you. I am definitely feeling guilty of that…there is more that I could do, so I need to figure out what that is exactly.
AND – I am soooo ready for Spring to get started on gardening! This year, I aim to keep the rabbits, raccoons and deer OUT of our garden [somehow]! This makes me want to start dreaming up all of the yummy stuff we will be planting in our garden this year, too. Can't wait!