We had another snowfall and it's all melted away because the ground had warmed up previously. I'm still looking forward to spring and all that that entails, so I thought I'd post some greenhouse pics to elicit more inspiration. Many people have constructed the neatest greenhouses using found materials from their yard, or stuff their neighbors were getting rid of, or through websites like CraigsList and Freecycle. This might not be a project that we get to tackle this year, but I am feeling so inspired!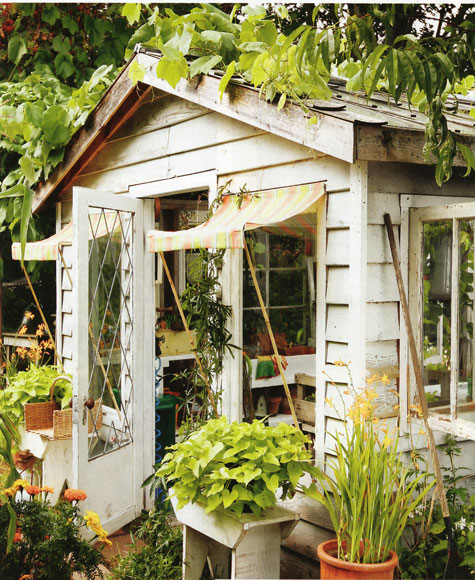 Isn't this one of the cutest greenhouses you've ever seen? Organic gardener and prop stylist Heather Cameron did a really great job pulling this together. Her husband built this colorful greenhouse for her from old barn wood and vintage windows…a recurring theme you'll find with salvaged greenhouse design.  I love the awnings propped up with bamboo sticks, and the way she has everything organized. Click here to read more about it.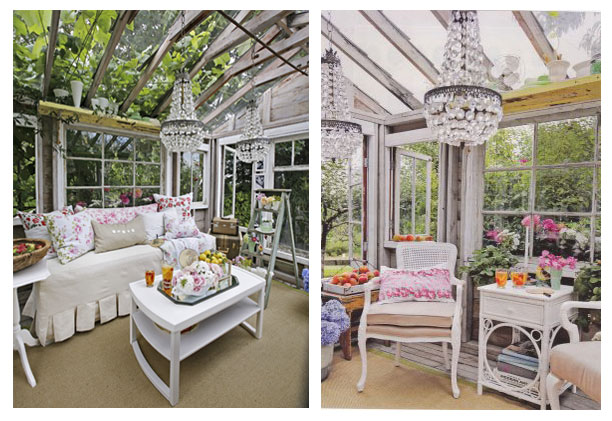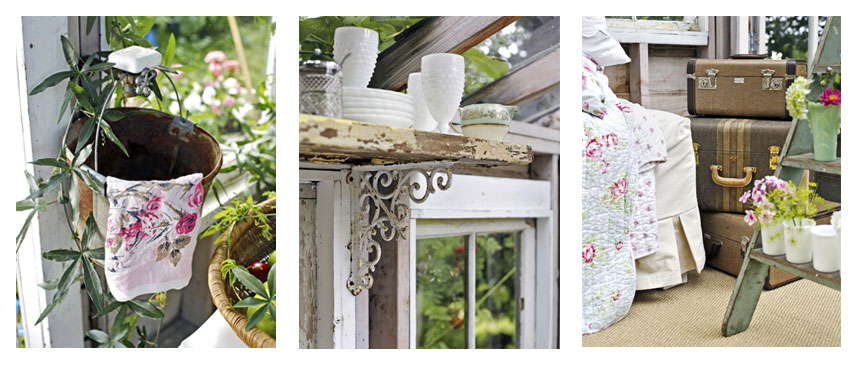 I know that the practical minded sweeties out there are going to go nuts when they see the chandeliers in the above greenhouse, but I truly love it's shabby chic appeal. And if you didn't know it already, this greenhouse is the exact same one as the very first one pictured, but has shed it's play-clothes for something more glamorous. [Actually, I am not sure which style was first, but they are both fab!] I can definitely see myself hanging out in a space like this!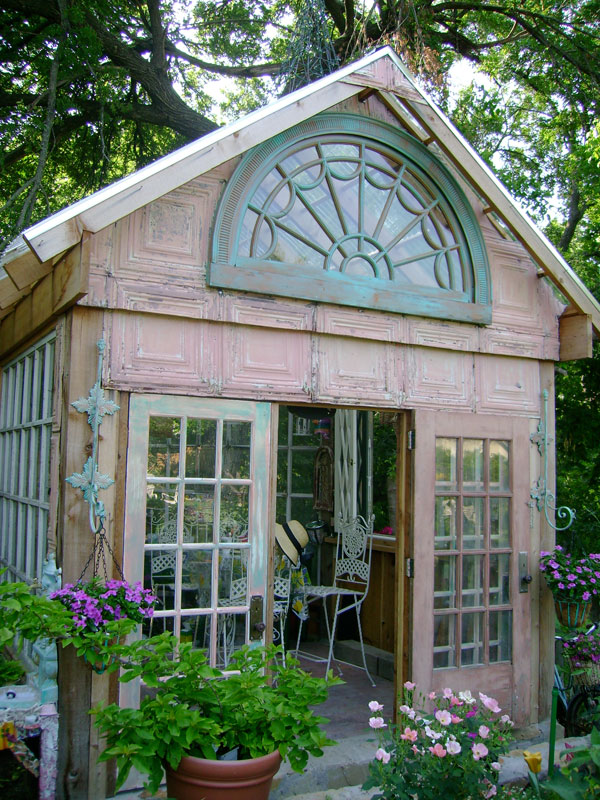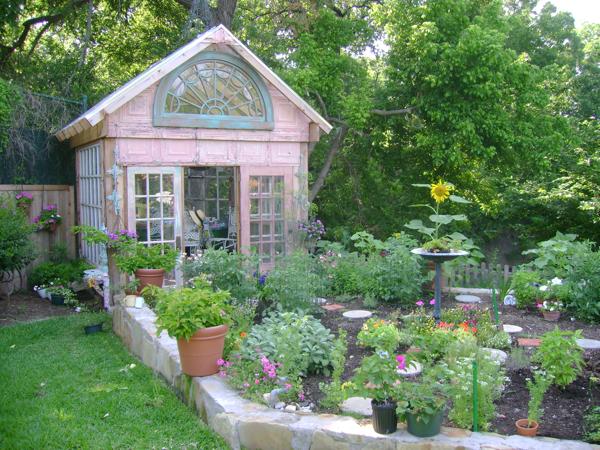 The fanlight window is a beautiful focal point on Judie Byrd's salvaged greenhouse. When you look at more pictures from her website, you'll find that her's also contains a crystal chandelier~! I love that she uses her greenhouse for more than just potting and growing plants year round. It sounds like her and her grandkids are having so much fun in this magical space! Be sure and check out her nifty tips for starting seedlings from egg shells and their cartons, too.
If you'd love to have a salvaged greenhouse of your own and aren't too impatient, then you can begin now by collecting various building materials – windows, doors, windows, siding, windows….oh yeah, and you'll want some windows, too. After seeing these gorgeous greenhouses, I'm gonna get started on the hunt. How about you?