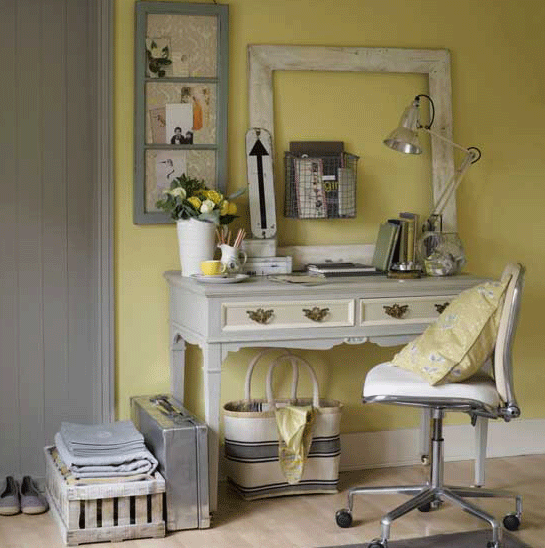 We are in the middle of redoing my office here. It's not a big space at all, but we designed the back wall to face the back yard and it features wall to wall windows, which makes it feel larger than it really is. I just love it! The only con to it is the sunlight that blares through in the early morning since it faces east. So I will be putting lots of thought into a working window treatment that I can lower to block the sun and raise to get the lovely view. Looking through several interior design pics of offices, I've made no bones about my attraction to cream colored furniture…and mostly greens and pinks as far as colors go. This color combo really gets my creative juices flowing, which is what I am in desperate need of. [More on my home office/craft room to come. For now, I just want to share inspiring offices!]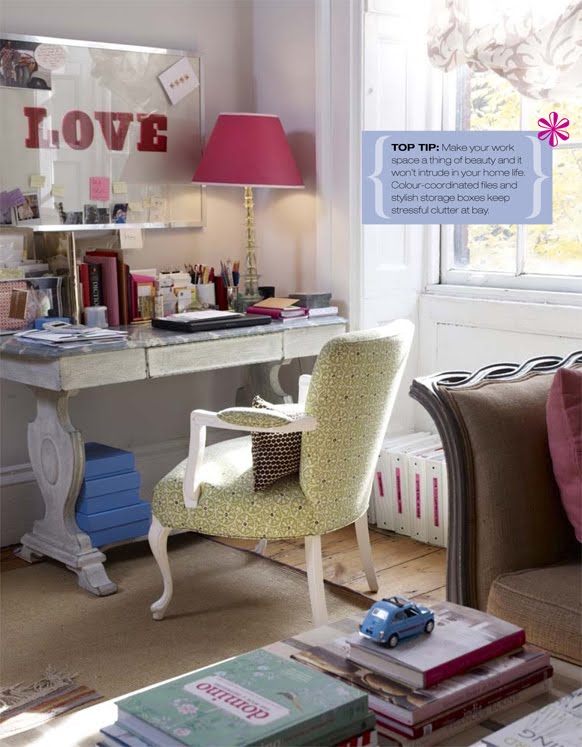 LOVE that table….LOVE that chair…LOVE that lamp! Ah!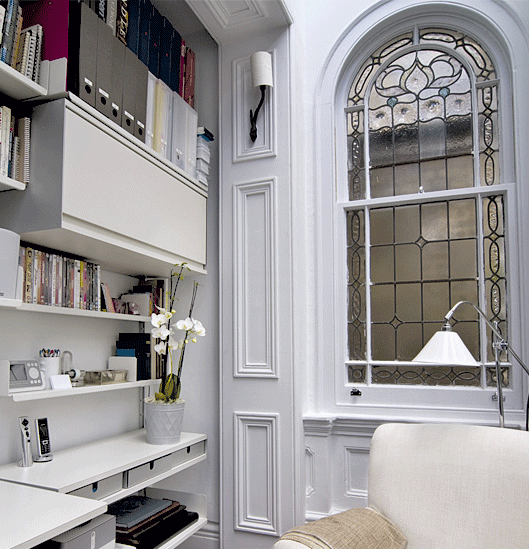 Look at that gorgeous window and the perfect organization in here. Oh my…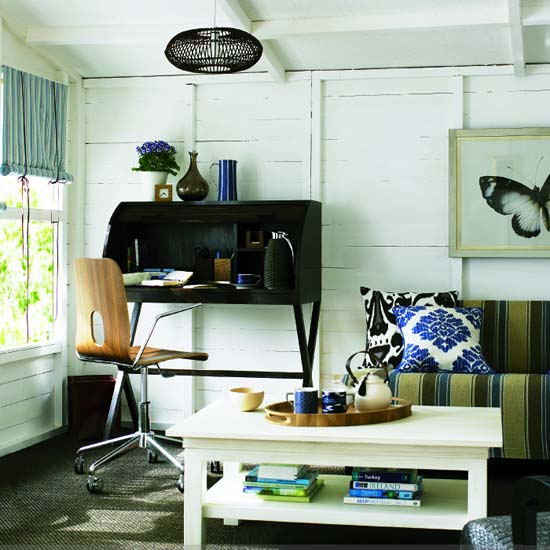 Why is this on here? I dunno. There are certain elements that I like about it – the window, the walls, the big butterfly art…but in a lot of it is too dark for my home office tastes.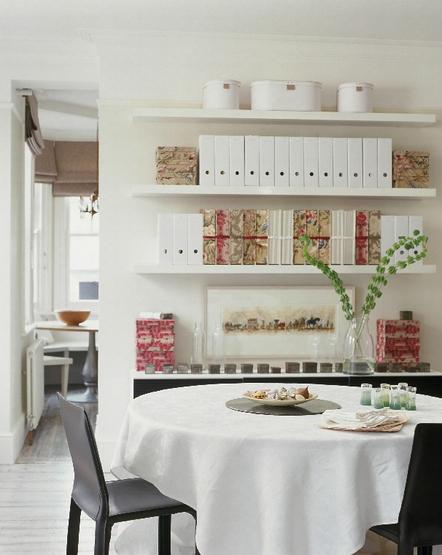 Again….awesome organization. Neeeeeed!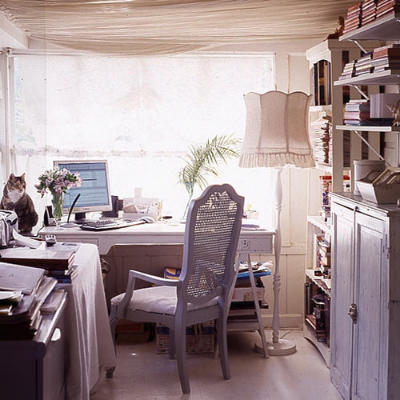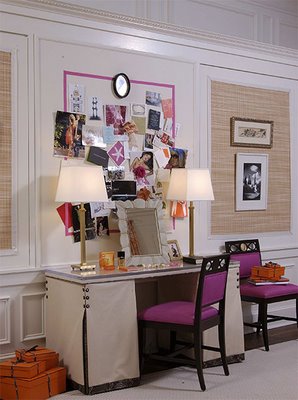 Does my desk need a skirt?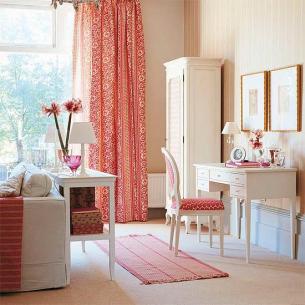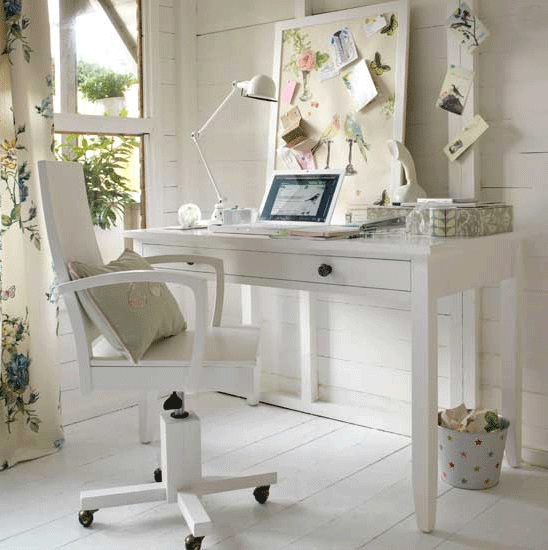 Could this space be any more calming? That memo board with the bird fabric is fantastico~! I love this, but definitely need more pops of color for my space.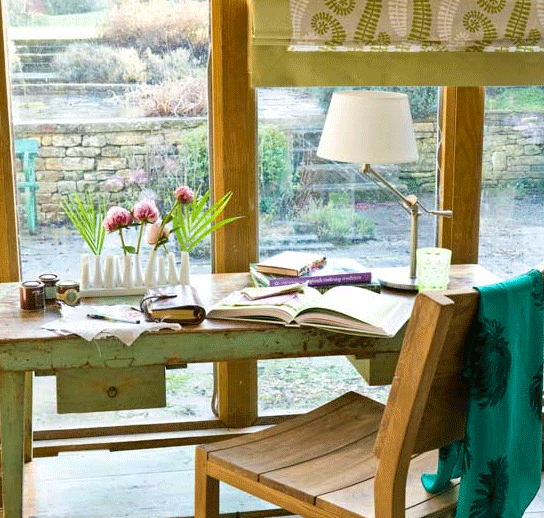 I really enjoy this view and that antique green desk! It's probably not gonna happen for me, though…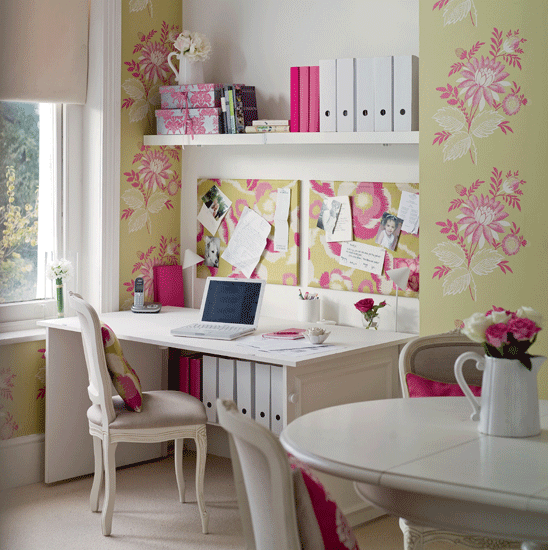 Here is an office that actually folds away when not in use. You see that, right? The table folds up to the wall, and the doors below close to transform back into plain cabinetry. THAT is a good idea!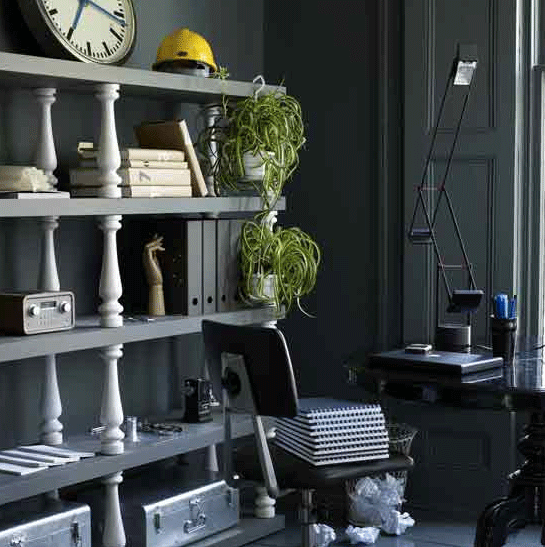 I'm not so much a fan of all this darkness for the home office, but it's the way they did the shelving here that jumps out at me! That is so cool…
Various florals? I need you!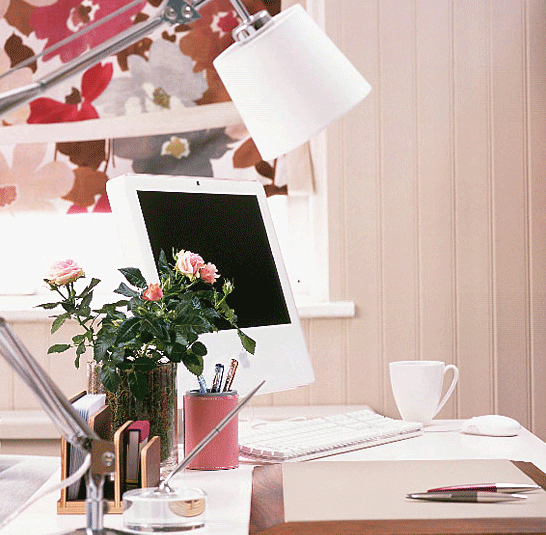 I love the neat 'n tidy desk space! All of the pinks and the flowers grace us with feminine charm! <3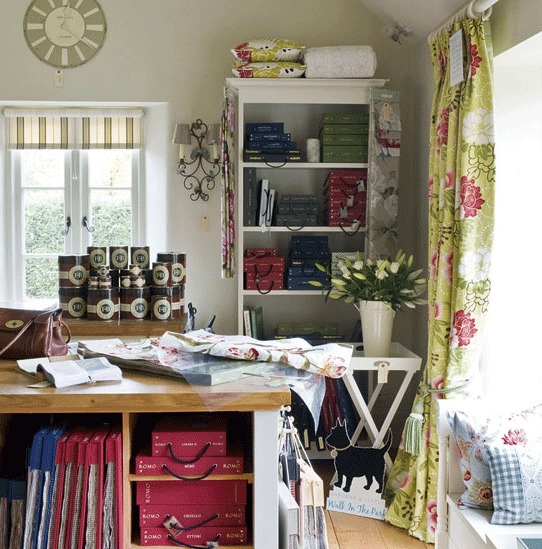 Does anyone know what the fabric is used in here for the drapery panel to the right? I love that big, bold pattern!
So YES – definitely pinks and greens to inspire me! 😀 Do you know what colors inspire your creativity?
Hopefully, I will be checking in again soon with some before and after pics of what we're working on. In the meantime, this gives me a lot to think about!
Photo credits: Coastal Living, decorology, Eeileen Kathryn Boyd, Homes and Gardens, House to Home