It's going to be a GORGEOUS day here, peeps! So bring on the flowers! Even if you don't have any in full bloom just yet, you can make some beautiful blooms yourself. Check these pics for inspiration and click through to the tuts!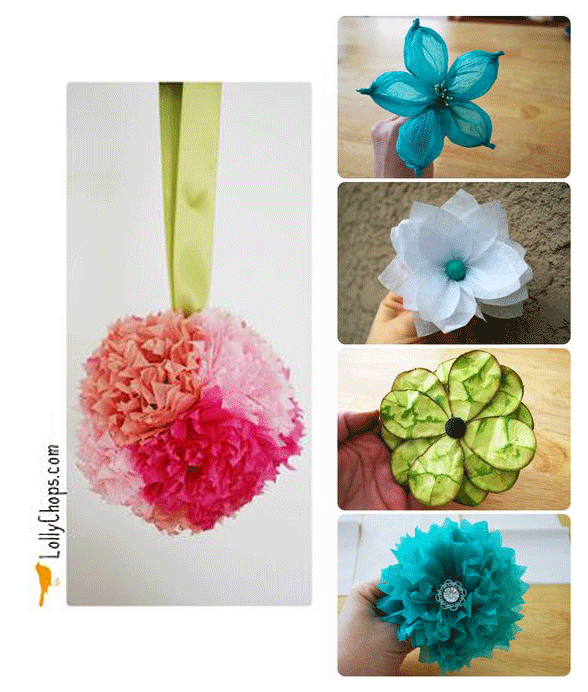 Lolly has some GREAT tutorials and printable PDFs so you can make your own paper bouquets right here! I love the way that she's used different centers for these pretties.
And when I think of making paper flowers, of course I automatically think of Grandma Martha. Scroll down to see all of the flowers that she's made with her own two hands. That's right! Her own two hands! 😀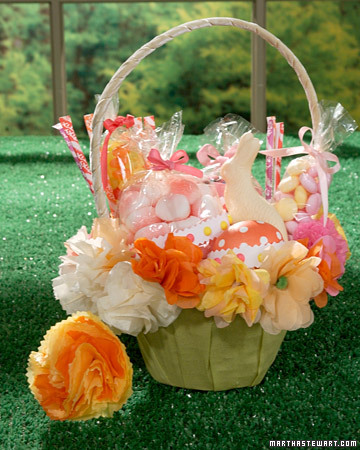 This says that it's for kiddos – which would definitely be lovely in their cute lil' Easter baskets, but I'd also love 'em for myself! Get the tut here.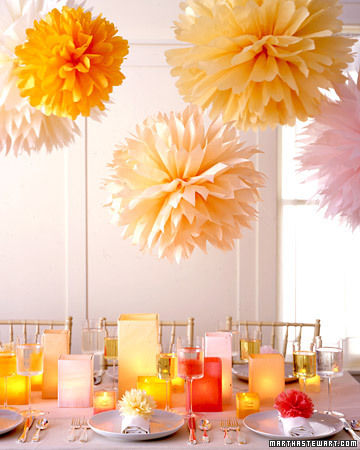 Who doesn't love a party with big, poofy pom-poms overhead? Get the tut here.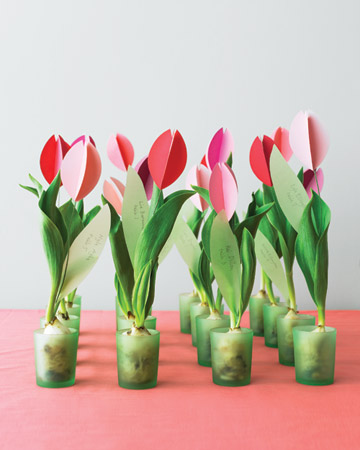 This is the cutest party favor idea! Get the tut here.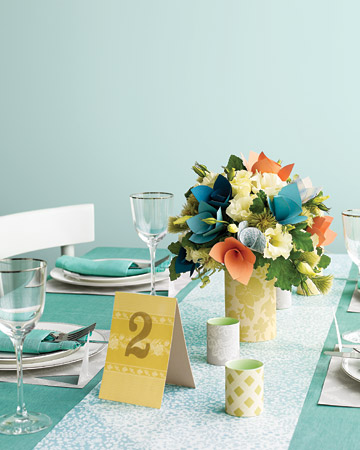 I love these basic flowers mixed in with other types of flowers, too. Get the tut here.
There is a ton more inspiration and tuts for paper flower crafting over at Martha Stewart Weddings.
If you are having a party and don't want to make your own pom-poms, then there's always Etsy! Check out PartyPoms: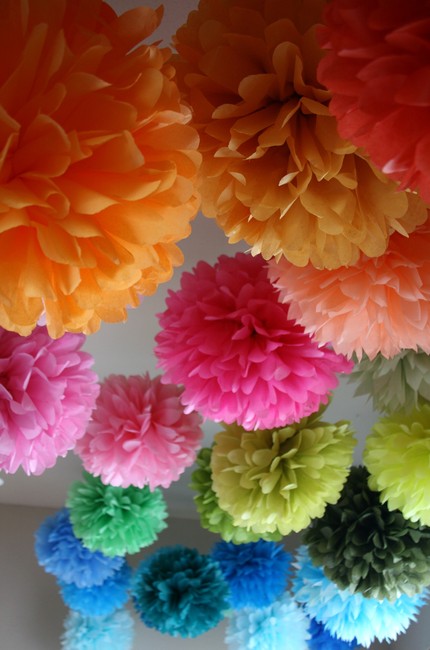 I don't know about you, but I think it will be fun to make these – and I'll get the kiddos to help make some, too! My new office space is in need.
Have a beautiful day, everyone~! <3