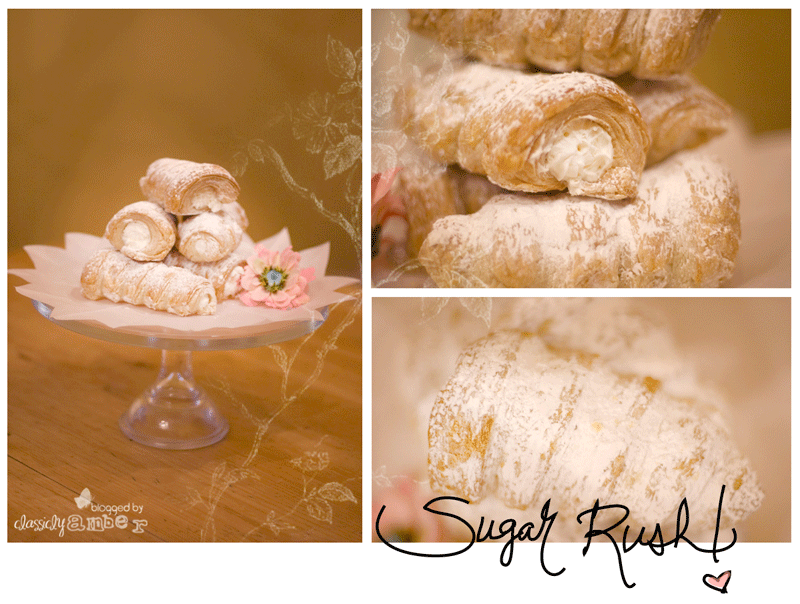 Did I talk much lately about the sugar fast I was on? I went for quite a while successfully not touching the stuff…but in the past couple of weeks, I've had it about 3 times now. Today, Corey was out to a business meeting, and there was a gourmet bakery right near by. I just…happened…to call them up and ask if they made cream horns. The guy was like "YES, we make these FRESH every single day!" Oh mercy. Why did that have to be true?!? Ultimately, I'm glad it was because I do think it is okay to have stuff like this every now and then…as long as the ingredients are quality. My family is probably all passed out on the ground from hearing me say that [in fact, last night Nolan was seriously outraged that Daddy brought home a box of these sugar infested treats!]. We actually now try to limit sugar in our diets and we do what we can to use alternative, all natural substitutes [no, NOT that UnSplendid crap!]. I know that we are one of the few families to have 'sugar convictions'. Don't hate us. Please. Seriously, peeps – I have discovered some yummy substitutes in my lattes and the like! More on that later…
Good grief! All of these crazy disclaimers and disclosures just to say – these were the best cream horns!
One day….I will teach myself how to make these right here at home~!
What are you lovin' on this week?