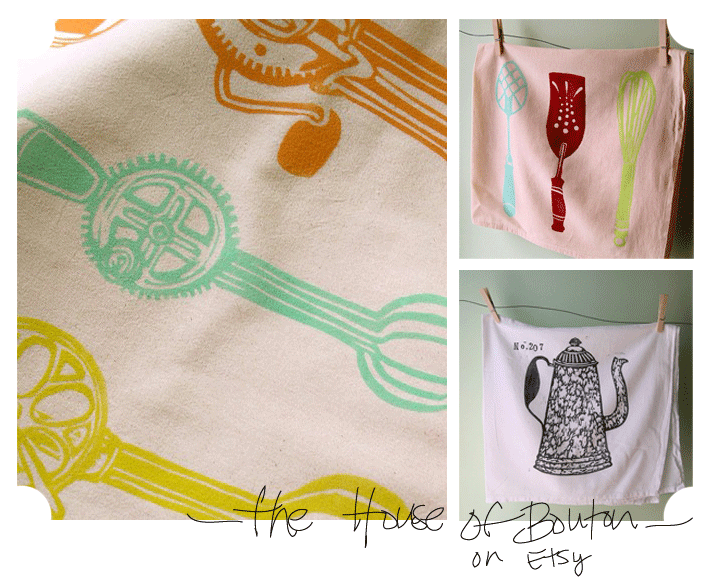 So many times we've had people over and we hear that question repeated. I know, I know…it's so odd to go into most people's kitchens and not see that unsightly roll of paper towels sitting out on the counter. Most days, you won't find them here at all. I say 'most days' because every now and then, various family members will buy a roll of paper towels and give it to us as if to say that we are missing out on life by not having them anymore. Frankly, it's our preference! Yep! Not only that, but I truly love not having to deal with all the extra trash that can result just from depending on paper towels in the kitchen. Another benefit I see is that using cloth towels feels so much more homey and luxurious even. Every paper towel I've tried [except for pricey Viva PTs] are rough to the touch!

When you make the switch, you definitely have to come up with a system that works for your family. We have a basic system and it includes using hand towels just for drying clean hands at the sink or laying clean dishes to dry on by the sink. I have flour sack towels that I use strictly for food related projects in the kitchen [covering bread for proofing, wrapping up biscuits to go in the bread basket, etc.]. For hand washing dishes, we have various scrubbing paraphernalia. For cleaning countertops and kiddo's faces, we use washcloths. I have blue clothes for faces and hands, and green ones for surfaces. Everything just gets tossed in the washing machine with our towels on a very regular basis. That is our simple system.
However, there is an area where I'm falling short: our hand towels are ugly.
Yeah, it's really too bad. I haven't replaced these jokers in years and keep promising that I'm going to soak them again with hot water and lemons and sun dry them, but haven't gotten to it. So even when they are clean, they don't necessarily look clean. I am now convinced that this is why extended family feels the need to supply us with paper towels. They have seen our hand towels and feel sorry for us. HA! If we had the towels that you see pictured, then I'm sure they would have no more sympathetic feelings because these hand towels are cute!
I also need to beef up my slim selection of napkins made out of cloth for guests. [I had to word the product that way or else…you might think I was talking about something else.] Anyhoo, I'm off to search for more cute hand towels for our home!
P.S. Click each of the pictures to take you straight to their Etsy shops!
How's your kitchen? Do you want paper or cloth, ma'am?