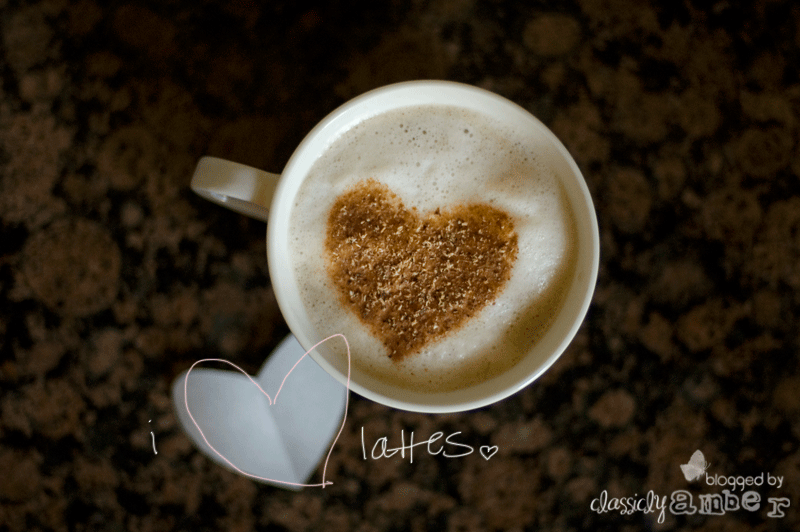 You might not believe this, but I used to really hate coffee. I've always liked the smell of it brewing, though. Isn't that weird? Something else weird…if I drink regular caffeinated coffee, then it messes me up! I feel like I am hallucinating or something. So whatcha' see here is freshly ground coffee that is naturally decaff. It's the good stuff from Trader Joe's!
So Allison has been asking how I make my lattes SWEET without sugar and without that UnSplendid crap and here is the secret: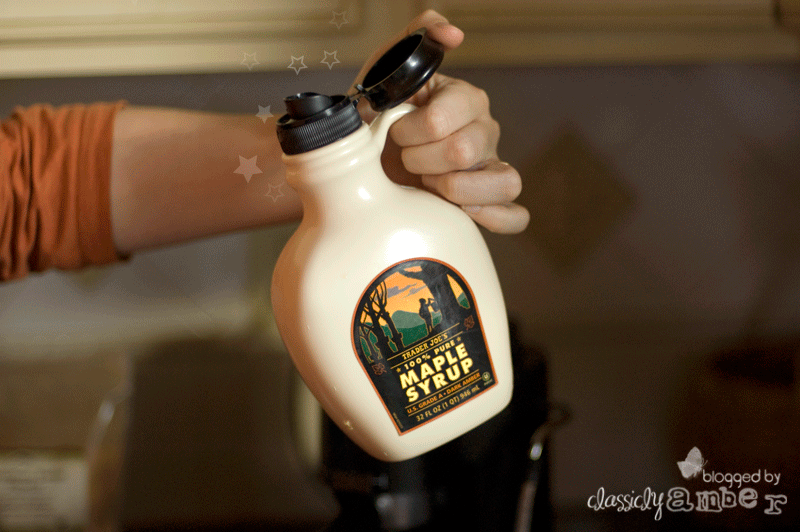 Pure. Maple. Syrup. We get these bigger bottles of it from TJ's, and while this kind is Grade A, I do actually prefer Grade B for my lattes. From what I've learned, Grade B is harvested later in the season than Grade A, and therefore has a stronger taste to it. So while I only use about 3 regular spoonfuls of Grade B added to my latte, you will want to probably add a little more than that if you are using Grade A. If this is the first time you'll be trying your latte with pure maple syrup, then I recommend measuring out a spoonful at a time and tasting after each addition to see how sweet you like it.
For the milk, I definitely use fresh milk. What else would ya think coming from me? It makes a GREAT latte! Mmmm…
There are other things that you can add for added all natural flavors:
a few drops of pure vanilla extract
a few drops of pure mint extract
chocolate powder dusted across the top
70% cacao chocolate in one or two small chunks dropped straight in the hot coffee
good quality cinnamon
freshly grated nutmeg
If you want a simple, quick design on top of your latte, then make a stencil out of parchment or freezer paper. You remember how to cut out a heart from kindergarten, right?

You could do any basic shape in this same easy way!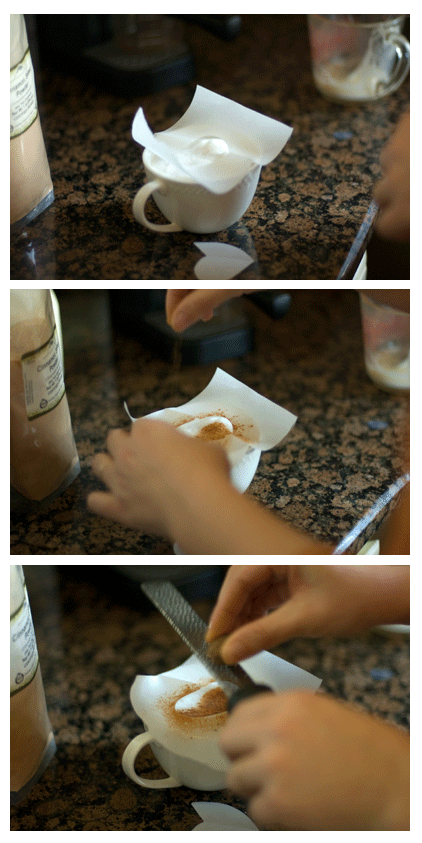 After you've cut out your stencil and assembled your latte, lay the stencil on top of the cup and watch as the heat from the coffee curls it up all crazy. At this point, you think it's not going to work, but no worries. Hold down one side slightly if it makes you feel any better, and just don't move the stencil at all. From several inches above, just start sprinkling on whatever you'd like. First, I did cinnamon here, and then finished it with a little fresh grated nutmeg.
When you pull the stencil away, you'll see that it works nicely! Now you have a CUTE tasty mug 'o latte!
Super yum!
Let me know how you love it!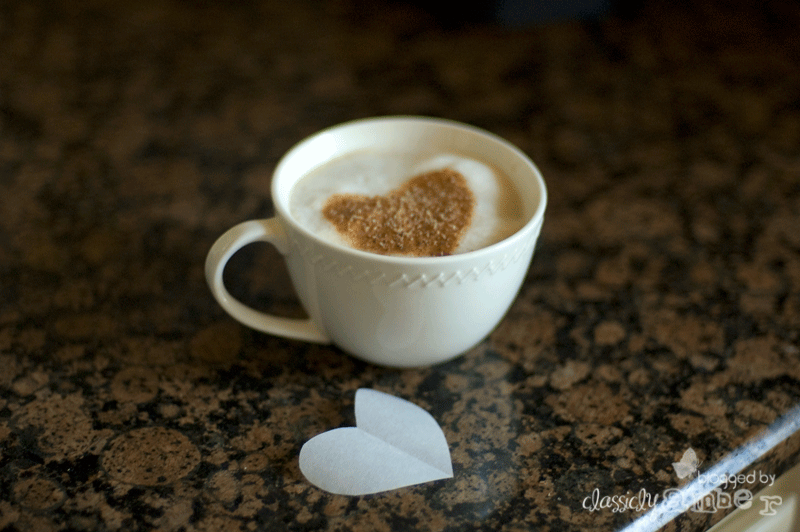 I've linked this post up to TidyMom's Lovin' It Fridays. You can go there to see other peep's stuff that they love~! =-)