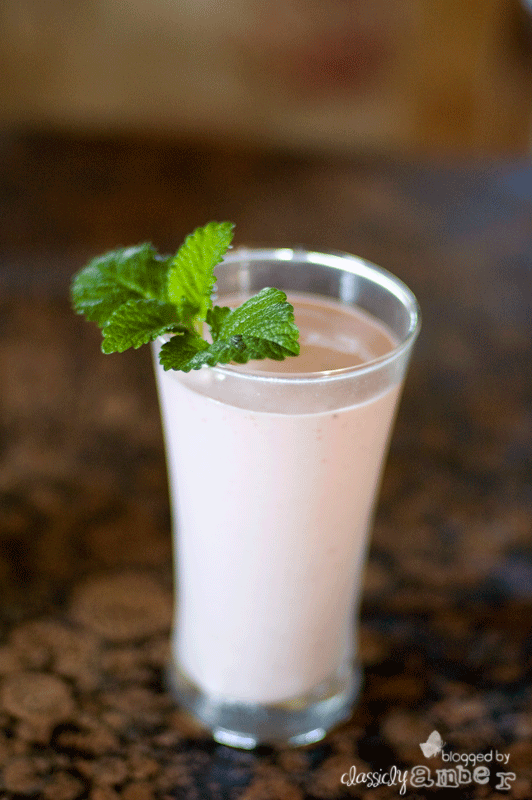 As I mentioned in a previous post about Gianna's recent party celebration, we love smoothies for a treat or for breakfast or for anytime! Can I share with ya on how we make these? It's supa dupa easy!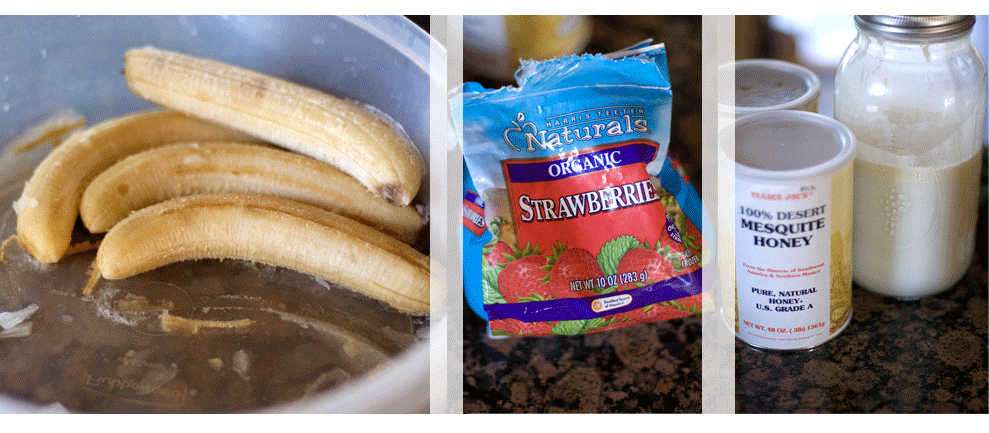 3 cups of fresh milk [preferably with the cream still on top! what? fresh milk is unhealthy?? somebody LIED to YOU!]
4 frozen bananas
1 [10 oz.-16oz.] bag frozen fruit [you pick: strawberries, blueberries, raspberries, mangos or just a mix]
4 big spoonfuls of raw honey
mint for garnish 'n flavor
We are in the market for a new blender, and have been researching some good ones out there. I tell ya….they ain't cheap! But we both know that when you buy the best stuff up front, you might spend more – but in the LONG run, you will save a lot of money from having to buy a new blender every year or two! So y'all with blenders out there, tell me what brand you have and if you love yours or not.
Since we don't have a blender right now, we actually use our ghetto food processor to whip up smoothies. It truly does whip it up in a decent manner, I suppose, but a.) it makes a pretty big mess and b.) I can only do small batches at a time. So when I make these smoothies, I have to split it up and make half of it at a time. Do you feel sorry for me? Just send Paypal money if you want to donate to our new blender fund! 😀
I have started buying a WHOLE bunch of organic bananas all at once, and then coming home – peeling them and tossing them into this huge lidded, plastic container that stays in the freezer. It totally works – even if it DOES make for ugly banana pics [see above].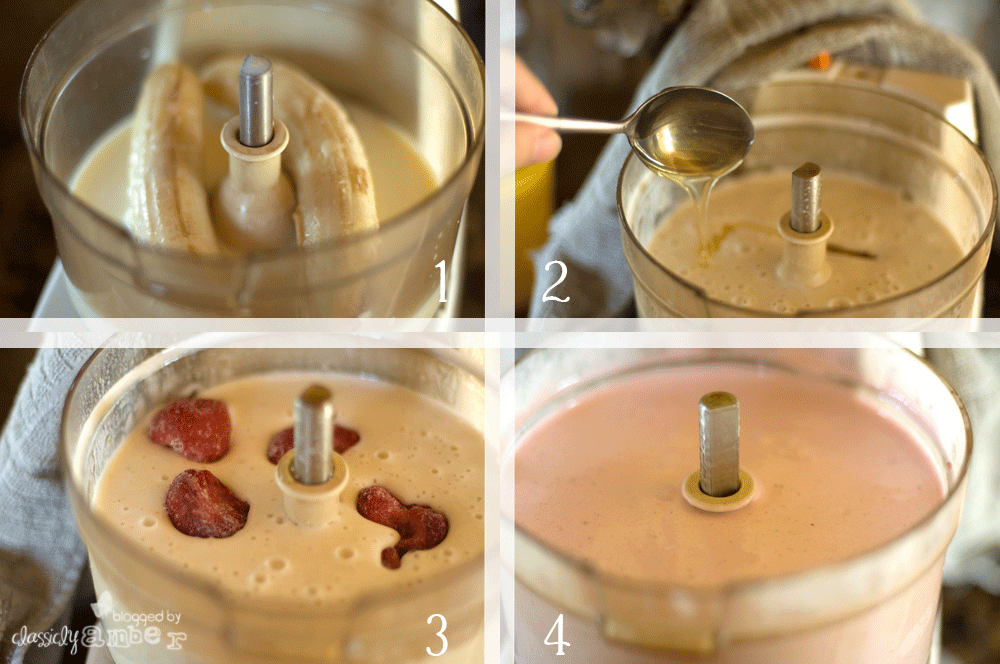 In the blender/food processor, throw in your bananas and milk and blend until smooth. As you know, this whips up the creamy milk and incorporates so much air into it that is gets thick and wonderful! Then add in your choice of berries and the honey. Give it a whirl again until it is super smooth and creamy. Oh man! This is SO delish! All of the frozen fruits help to thicken the creamy milk even more and it really does seem like a good ice cream or gelato. Truly, it's not as dense as either of those because of all of the air whipped into this really quick, but it is just as satisfying, I promise!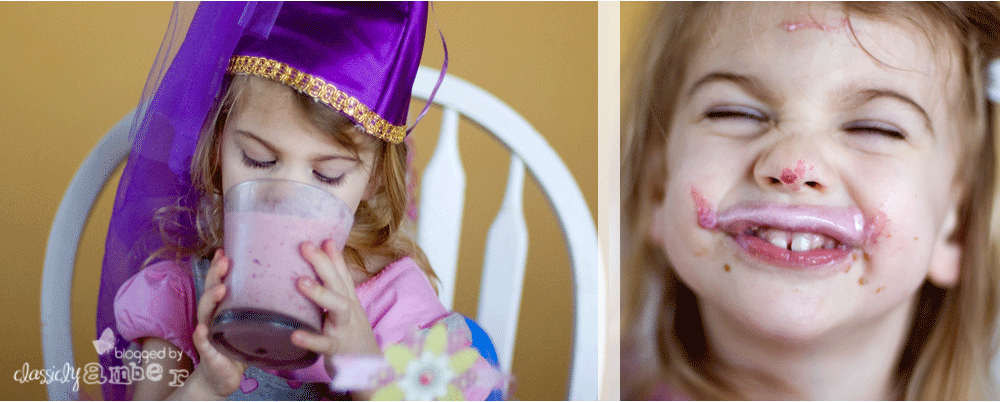 Last, pour it up in tall glasses, top it with a sprig of mint and serve it to the people you love most! It will be loved by all!

The "I Never Win Anything!" Giveaway with Lisa Leonard Jewelry Designs is STILL going on here! It's free to enter and easy to do – and there will be several winners chosen. Click here!