For the first time ever, I'm entering a pic in a photography challenge over at iheartfaces. I've been a fan of and have been eyeballing iheartfaces for a while now, and kept telling myself that I would enter the next challenge…but haven't until now. Sometimes ya' just have to dive straight into something, right? So here we go: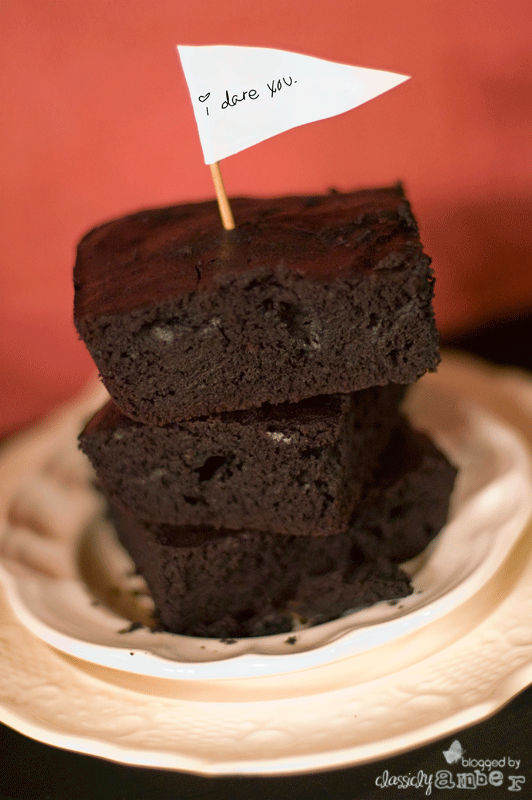 And holy stankability – ! Who's judging this week? Why, it's Miss Bakerella herself! I sure hope you love my pic, Bakerella! I am a fan of yours [who isn't??] and thought of you when I put this mess together!
For my readers, I want y'all to know that I will be posting the recipe and how-to on these scrumptious, deliciously-moist and EASY dark chocolate brownies later on in the week!

Also, stay tuned because later on this week, I will be announcing the winners for the Lisa Leonard Jewelry giveaway!