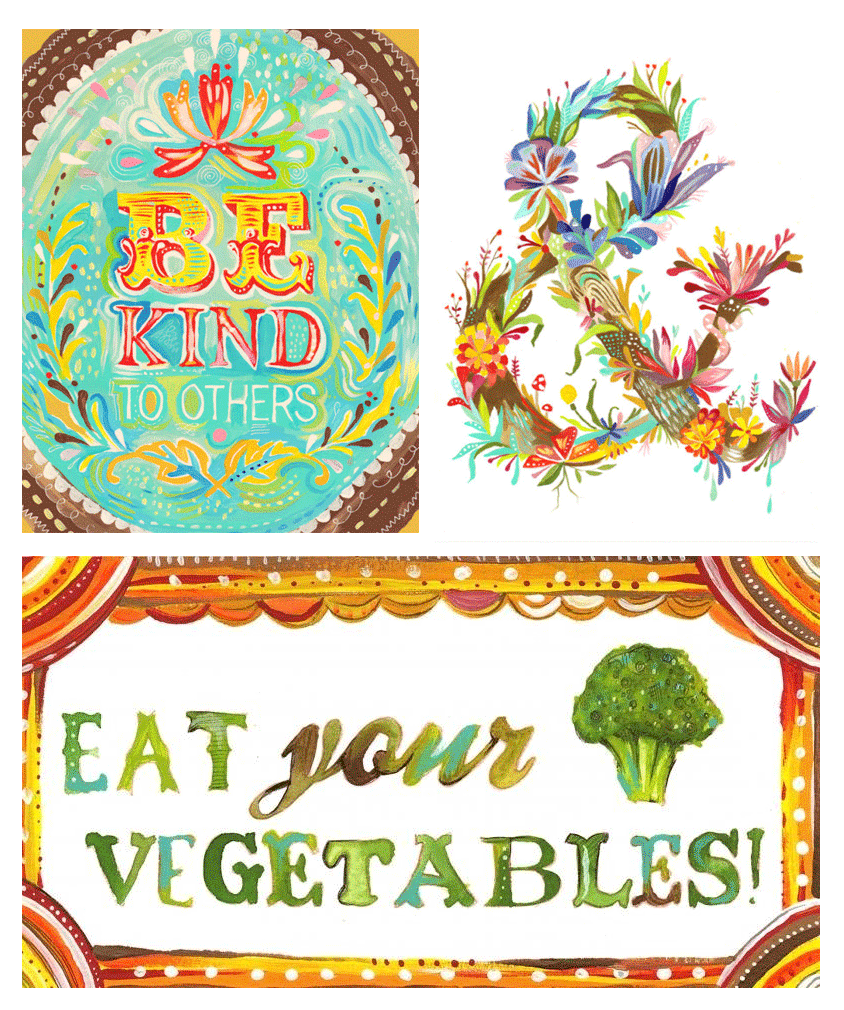 Sometimes you come across someone's work and it just totally feels comfortable because it speaks to your heart so closely! I find that in Katie Daisy's work because I get lost in the colors she's chosen….the typography…the style…ooo la la! It's all so totally perfect! DEFINITELY take a peek~!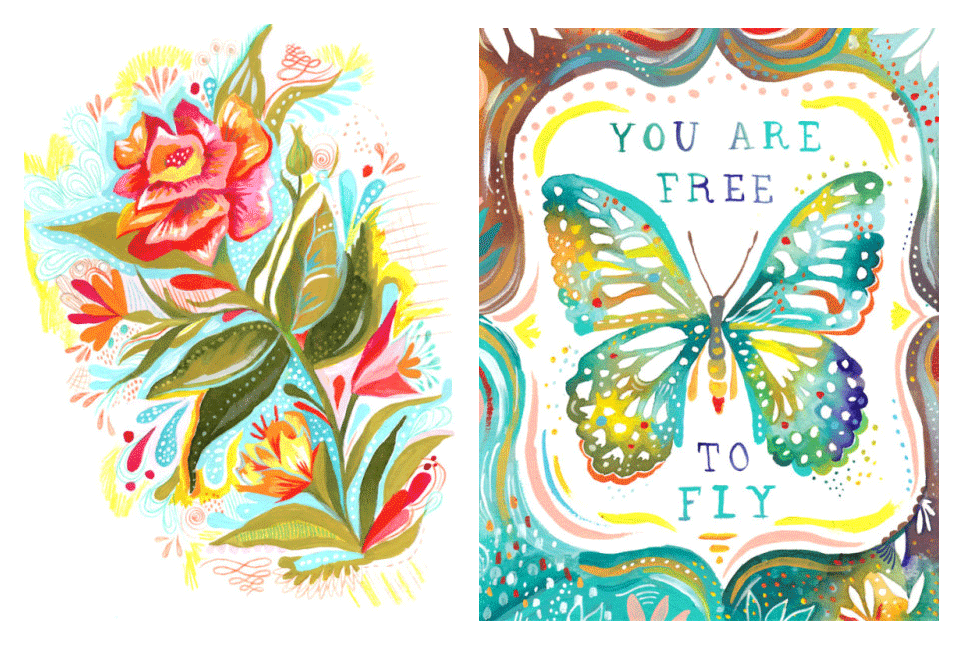 And don't forget to check her out more on her website, and possibly even shop around her place on Etsy. Her work is totally fab and makes me happy!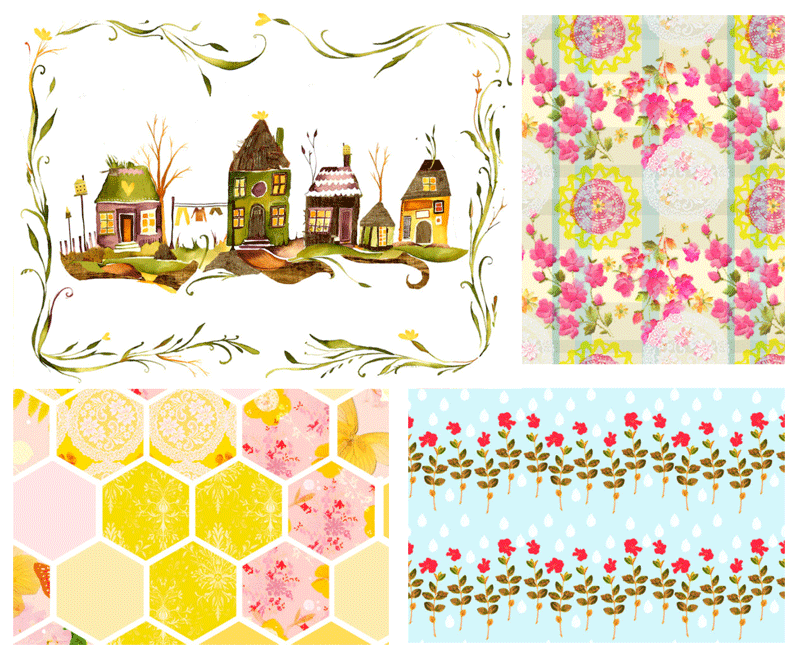 Does it make you happy, too?
This post has been linked up to The Inspired Room's post this week on Inspiration. Check out her link party for other fab favs!