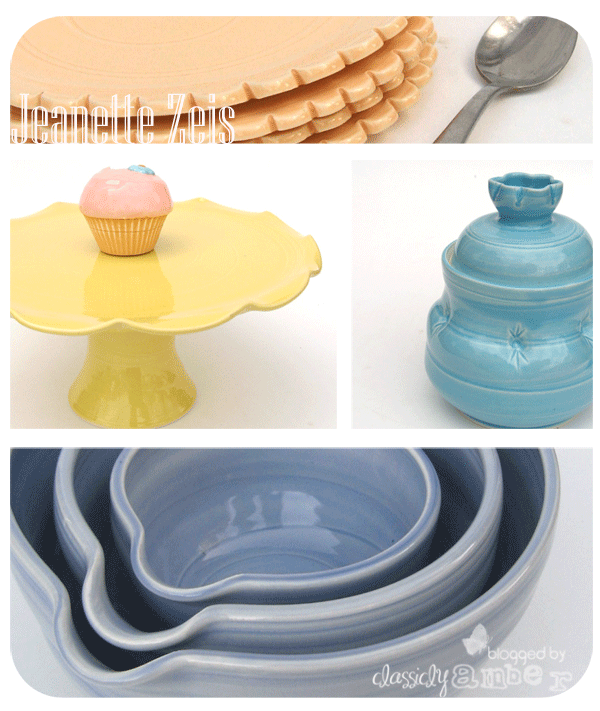 Does it truly get any more charming than this? – – Than to dine off of innocent pastel colored ceramics, all made by the talented hands of Jeanette Zeis? Zeis runs a shop on Etsy called Vessels and Wares, where she sells lots of handthrown pottery – anything from plates to hanging planters, to mugs and single cupcake stands. You will love to know that it is all food-safe, lead-free and dishwasher-safe.
Can you handle all of these scalloped edges? Oh my. I would love to have an entire set with each piece a different color. It would be the perfect touch for a garden party or a bridal luncheon.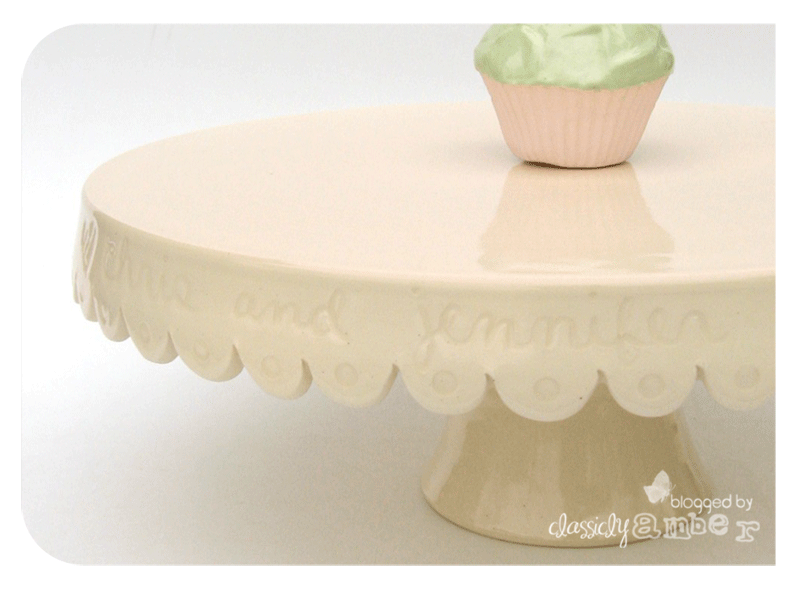 And speaking of weddings, wouldn't this make a beautiful wedding or anniversary gift? What I love are the personal touches. Have the happy couple's names hand written into the side of the cake stand. Add in some hand carved touches. It is perfection. If you are bride, consider registering with Zeis' shop instead of getting something mass produced.
Jeanette also has a blog where you can keep up with some of her latest happnens', so be sure to check her out here: http://vesselsandwares.blogspot.com/
And to get your hands on some of her lovely pottery, head over to her Etsy shop here: http://www.etsy.com/shop/vesselsandwares