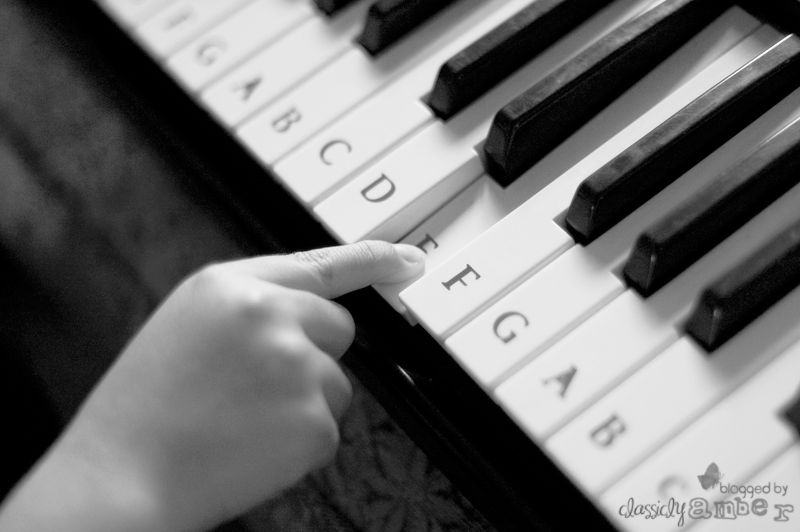 As a young girl, I taught myself how to play the piano by ear.
My Uncle Danny had bought me a Little Tikes tinker tot piano for a Christmas gift. Obviously, it was very basic. There were only one octave of keys and each one was a different color. It came with a book that had the music of everyday children's songs…at least, children's songs from back then. I'm not talking about today's "children's songs" that are basically adult songs but with children singing them [WHY do we want our kids singing that stuff again??]…I'm talking about "Mary Had a Little Lamb" – "Twinkle Twinkle Little Star", etc. You know…the INNOCENT stuff.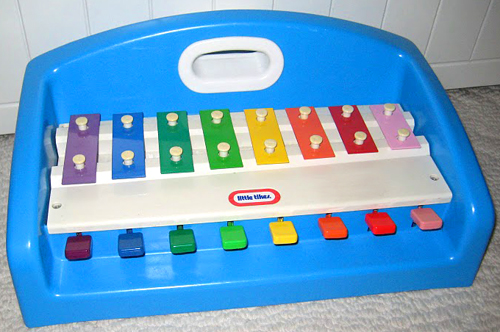 I remember flipping through the book and picking out songs to play, following along with the colored notes and keys. Before long, I wanted to play MORE songs that I knew that were not in the book…so I began to pick through the notes, figuring out different tunes that I knew by heart. That was the beginning of my learning to play by ear.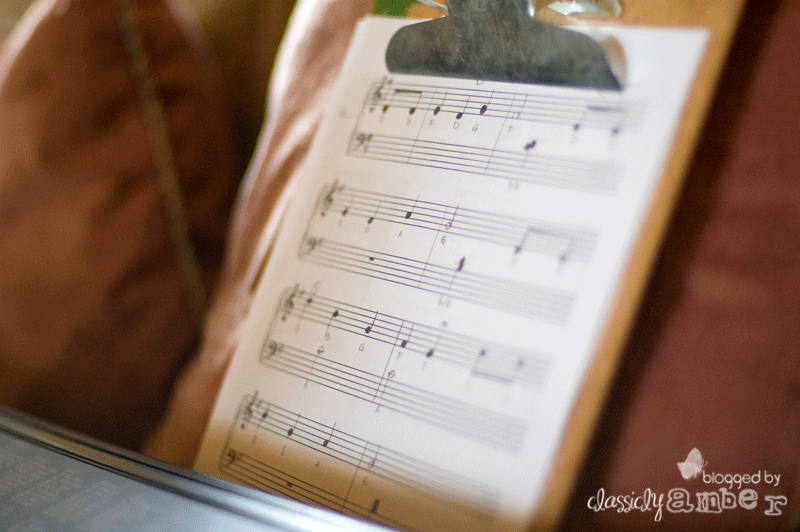 Fast forward to today, and I really want to give my own children the gift of music. They each show that they have rhythm with dancing and singing, so I know that it's in them. And lately, Nolan (just turned 6) is especially interested in learning the piano. We have a baby grand piano in our living room and he loves to sit down at it and gently play his own songs. However, it's a bit overwhelming for him to learn on it, I've noticed. That's why I decided to come up with something where I can teach piano at his level and it not overwhelm him.
So you wanna teach your kids music – but don't know where to begin? If you have even a little bit of musical knowledge, then head over to to Making Music Fun and check out their Homeschool Music Resources. The index page is pretty neat and you can go through all the basics with your kiddos.
It's a pretty durn cool website. There are lots of free printables, including sheet music and worksheets. They also have nifty music related games that help reinforce this whole music idea to the kiddos. I also like the Meet the Composers page, where you can print out nifty info on composers as far back as the 1600's. – – Because did YOU know that Johann Sebastian Bach had the Duggar family beat? Yeah, boy. He had 20 babies during his lifetime.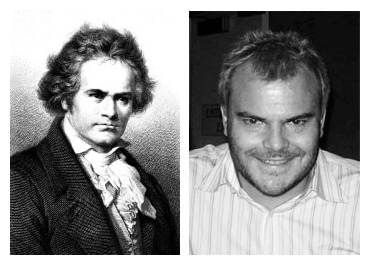 Or how about that Beethoven and Jack Black are related? Just kidding. Actually, no, I dunno. Maybe they are? But the pic of Beethoven on Making Music Fun sure made me think of Black. Is it just me or do you see it, too? I must also take this moment to state that I've never seen Jack Black in anything except for Yo Gabba Gabba. And THAT was awesome.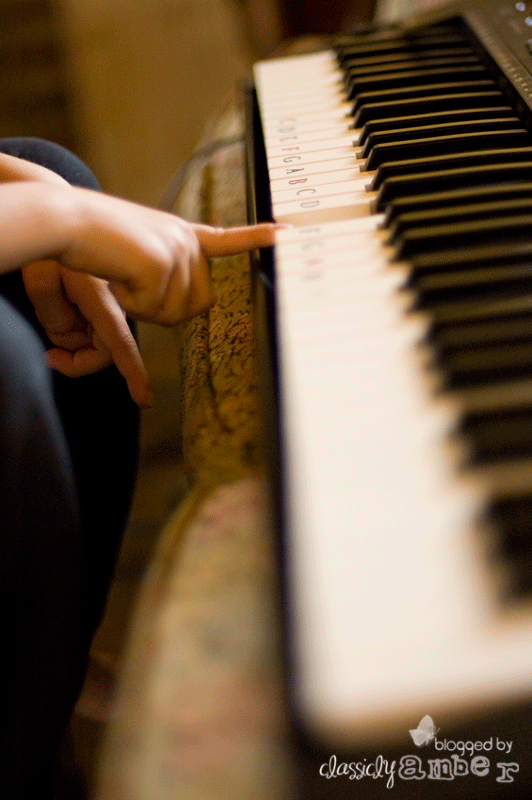 We pulled out the keyboard (mine from about 20 years ago) and put scrapbooking sticker letters on them to label each note. Then I printed out some songs on Making Music Fun at the easiest level – and added the letters by each corresponding note. Both of our boys have sat down and played songs now. It takes some getting used to, but they are kickin' it. I want them to see the notes on the paper – with the letter beside it – and put it all together in their lil' heads, at least subconsciously for now. Before we go on to the next level, I will spend more time teaching them to read the notes without the letters beside them. For us, though, this is a great 'n easy start!

But for now, Nolan is happy as a lark to be playing "Happy Birthday" – matching the letters up – one key at a time!
Are you teaching your kiddos music – and what is your system?