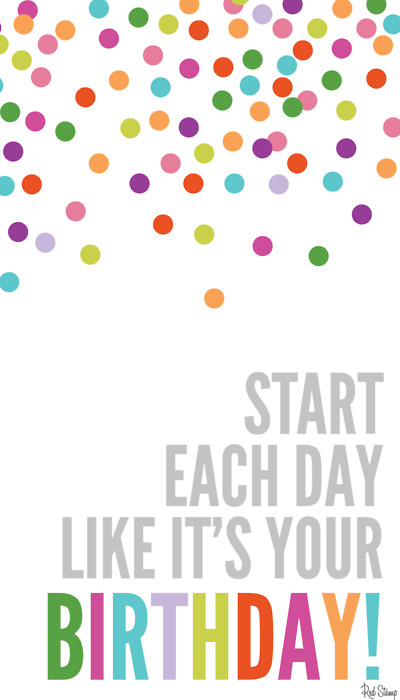 When I first saw this, I thought "How awesome! If only everyone had that kinda attitude!"
…But then I quickly remembered several peeps who get kinda grumpy or illogical or in denial over their birthdays, so I decided that this can't possibly work for everyone! However, if you're one of those people who actually enjoys your birthdays and sees it as a good thing – then this is your ticket! 😀 I'm gonna try this – beginning tomorrow.
And def check out Red Stamp for some stylish correspondence!