This is an inspiration post – chock full of pics sure to please your eye. Lately, I've been considering outdoor spaces because it's that time of year, and I can not – for the life of me – get away from this idea: a bed. outdoors. that SWINGS. Great for reading on a lazy Saturday…or napping…or cuddling outdoors with your honey bunny…or kiddos…You might be thinking: why not just get a hammock? My deal is: I don't do hammocks. Becoming unbalanced and flipping over is just not my style. It cramps it or something. I'd much rather chillax on a real bed – with a comfy mattress of some sort – but outside!
My personal preference would be something that looks natural yet exotic, mysterious yet enticing…and uber comfy! I think I'd love it most under a huge tree, sheltered naturally from the sun through it's canopy of leaves. Some of these that are indoors are lovely, too!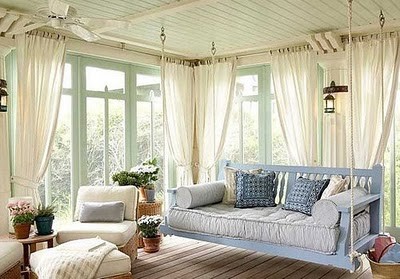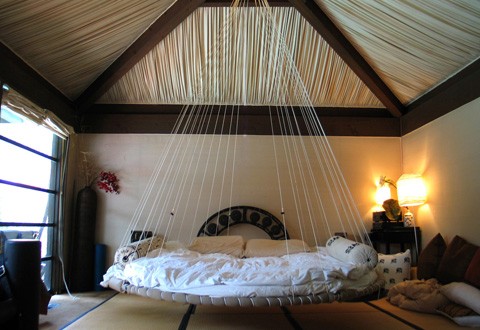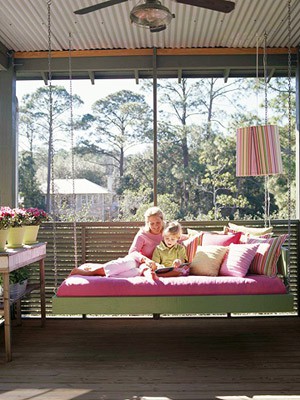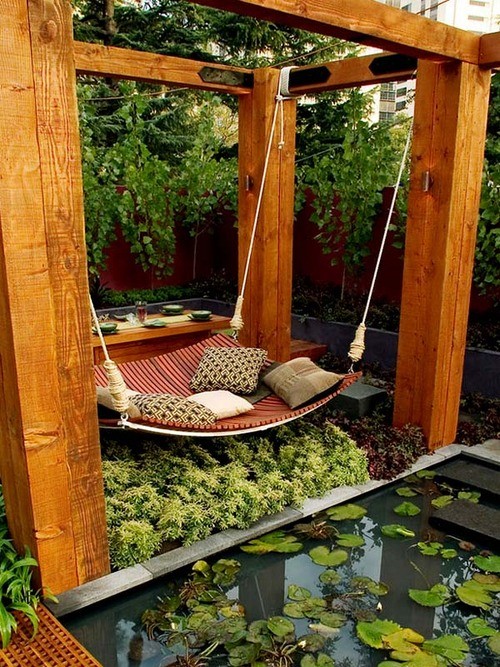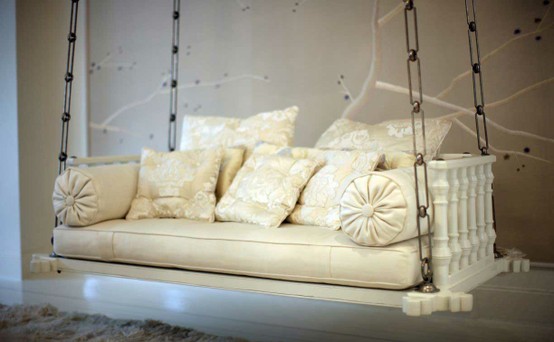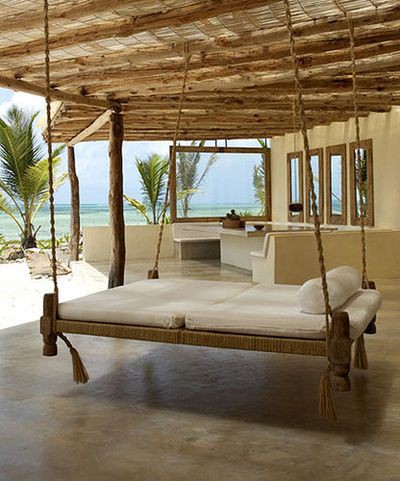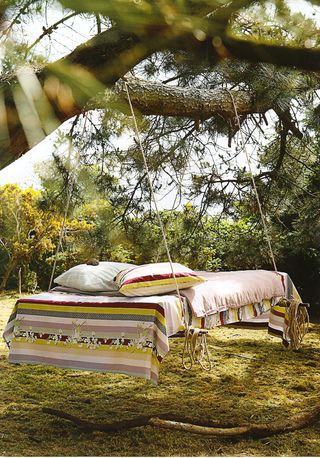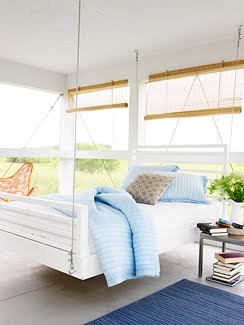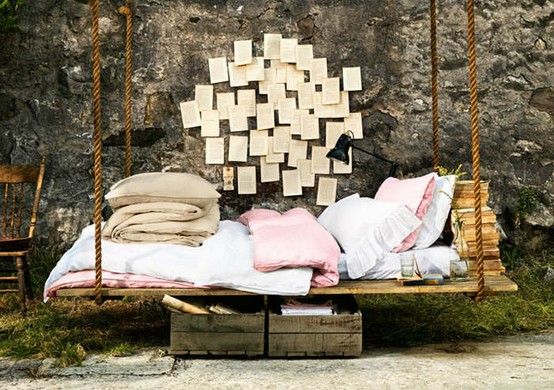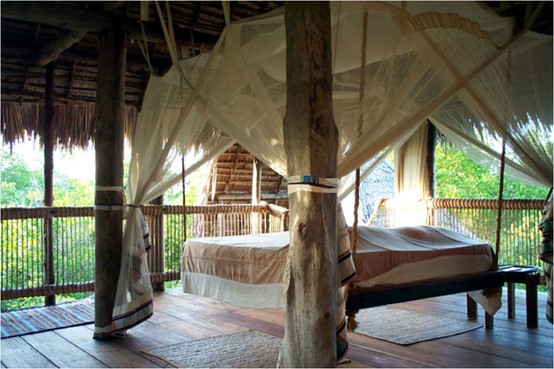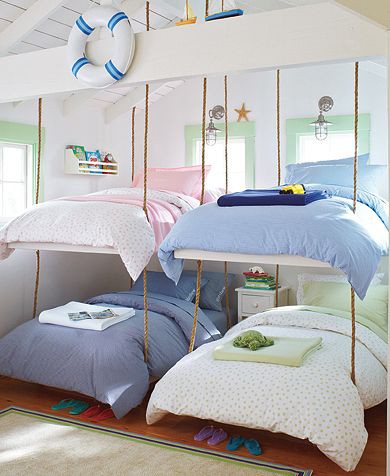 Graciousness! Bed swing BUNKS? I would like to see how this works! I bet kids would love it, though!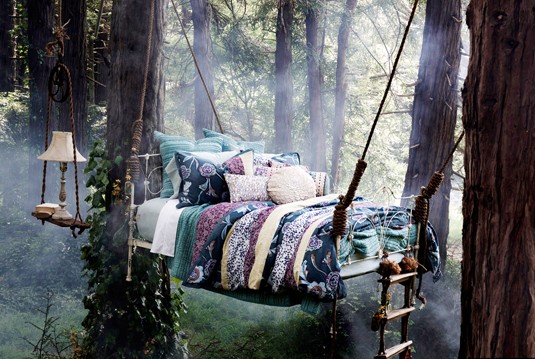 Okay, totally kidding on this last one! It's a lil' TOO mysterious for my tastes. However, it would mesh perfectly with my recurring nightmare of falling off the side of a cliff while sleeping!
So do you have a bed swing? Did you make it or was it purchased? Where's it located? Give us some ideas, people!