Recently a friend of mine asked for ideas about a nifty way to display her grandmother's fine china. Her wonderful mom had just passed away, and I suppose in cleaning things out, my friend stumbled across some beautiful floral china that she had no idea was just hiding up in her attic. I told her about how I'd seen great things being done with pallets, and thought that would be the way to go with her home's farmhouse/shabby chic style. She ended up getting her hands on some new pallets – and gave them an aged look with glazing. The end result was great!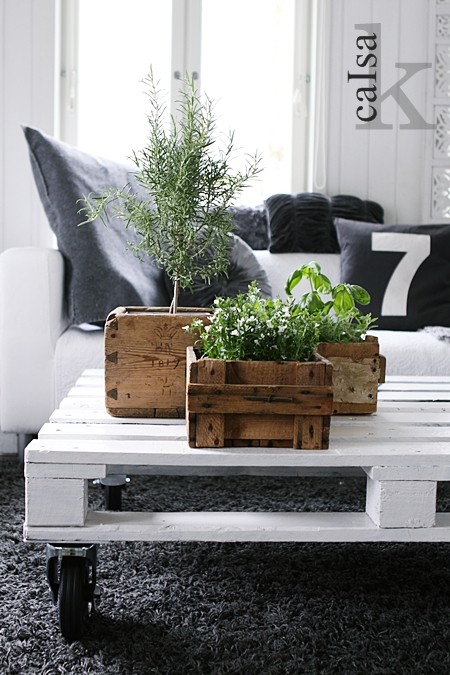 There are so many things you can repurpose pallets into. For instance, how cute is this industrial coffee table on wheels? I love the vintage industrial chic look that can be found right now. That's what I'm leaning towards for decorating our next place with.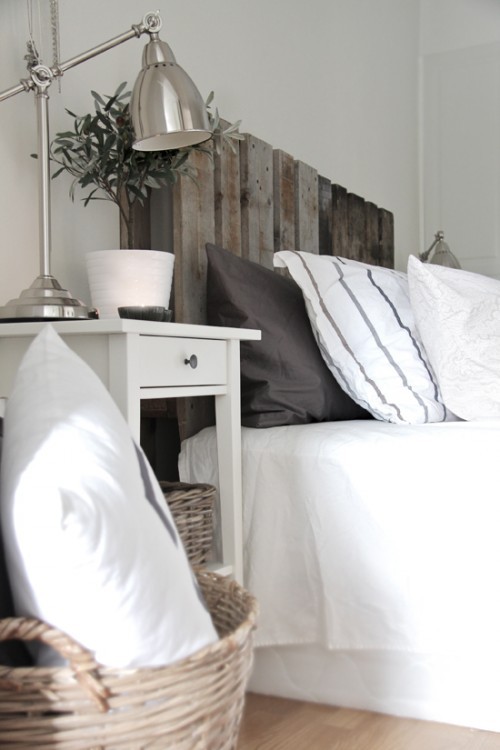 To me, using pallets to create furniture + shelving + walls is a great way to mesh into this style, if that's what you dig!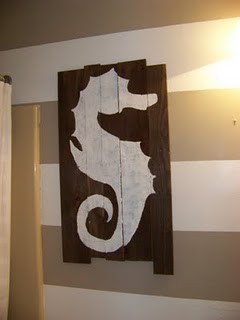 Here, pallets have been turned into wall art. Simple but effective~!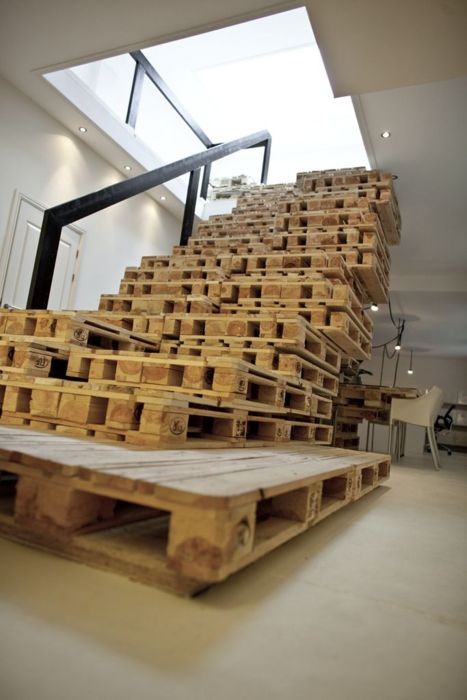 And what are your thoughts on using a pile of pallets as a staircase? Of course, I would think that you wouldn't want to go overboard with using pallets unless you came up with a way to pull it off successfully without taking away from the homey feeling of your casa. However, creatively injecting it here and there will certainly only add to your home's style.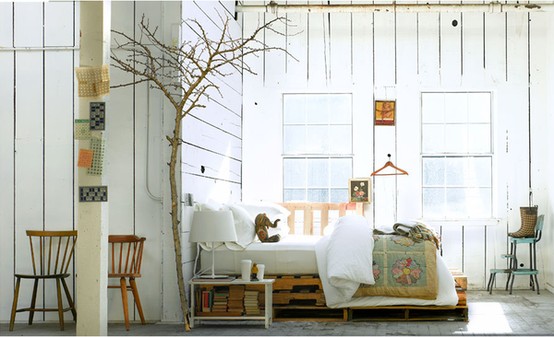 If you are in the market for new furniture indoors, I implore you to search your local CraigsList and see what you can find as far as pallets go. Here on my side of the pond, someone is always giving them away for FREE on CL! Truly that is a deal that can't be beat. Just one request: if you are in my area, don't hog all the pallets, okay? I need some!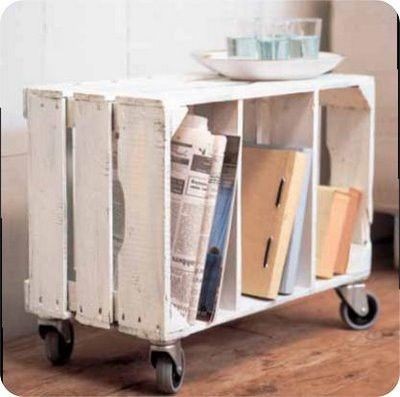 Leave the pallets whole…take them apart and refashion into something new…leave them rustic…paint or glaze them…the options are endless, right?
So what can a pallet do for YOU?