This year, Father's Day falls on June 19. That is so close – you can smell it, right? In addition to making Daddy's favorite meal[s] for the day, here are 5 more quick ideas that are sure to be appreciated by any dad [including one for the musician daddies out there!].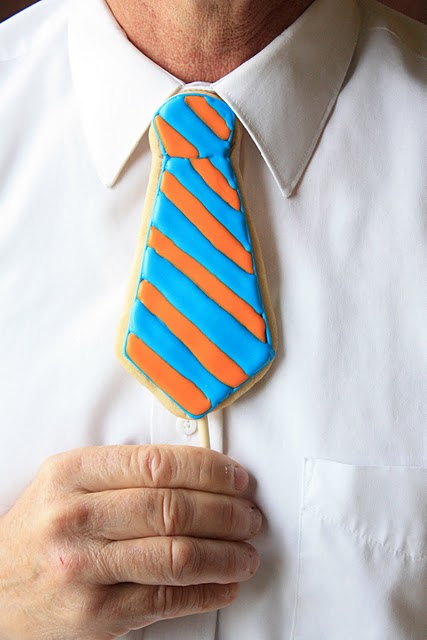 How sweet 'n yummy are these tie cookies on a stick? I mean, how can you celebrate dads and NOT include a necktie somewhere? It's classic.
Have your kiddos pose with letters to spell out "DAD". I'm not sure where you could find letters this large…unless you made them yourself from crafty supplies from Hobby Lobby…or you could purchase smaller premade letters at the craft store, too. Either way, this makes for a cute idea, doesn't it?
For the fathers out there who like to rawk out guitar-wise, there is a way cool product called the Pick Punch. You can basically take old credit cards, etc., and punch out new picks any time you need one.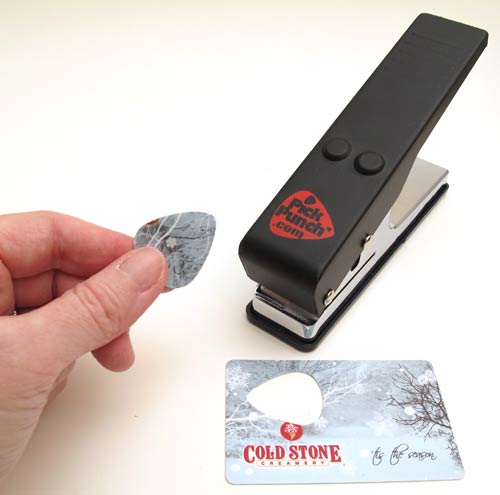 I know that my hubby is always losing his – the kids run off with them, they get dropped down air vents, etc., so I believe this would make a GREAT gift for daddy! And I'm seeing them for about $25, which is not too bad at all! Check out a review for the Pick Punch HERE.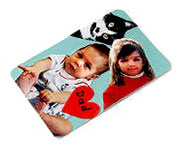 Any Dad loves to show off his kids when he's away from them, and I think that this little handmade collage is just the ticket! Your kids can make it themselves, and it is small enough to fit in his wallet. Love it!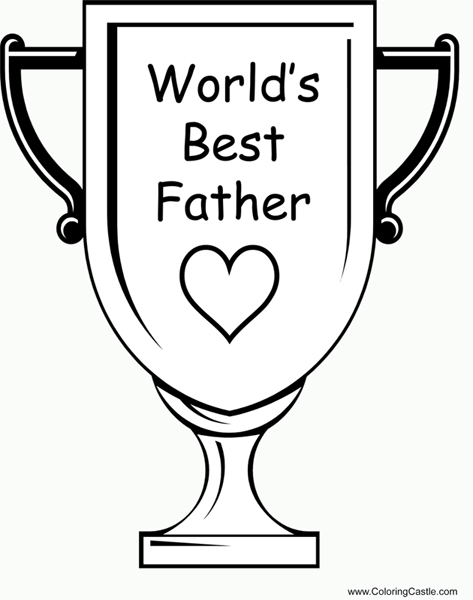 Last, but not least, here are some free printables of Father's Day pages that the little ones can color for their favorite guy. Betcha it will add to the grin that's already on Dad's face!
What other ideas do you have for Father's Day this year?