A tiny hunting cabin is remodeled into the most adorable shabby chic cottage around!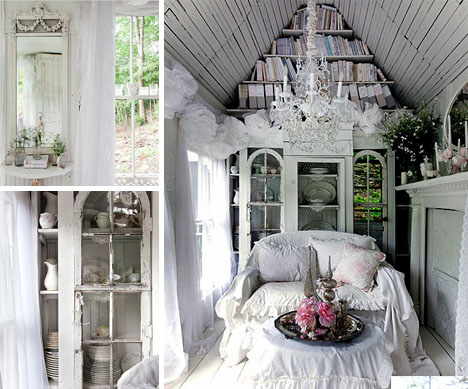 It is now filled with salvaged wood flooring, inexpensive chandies, faded cabinets and warped-glass windows.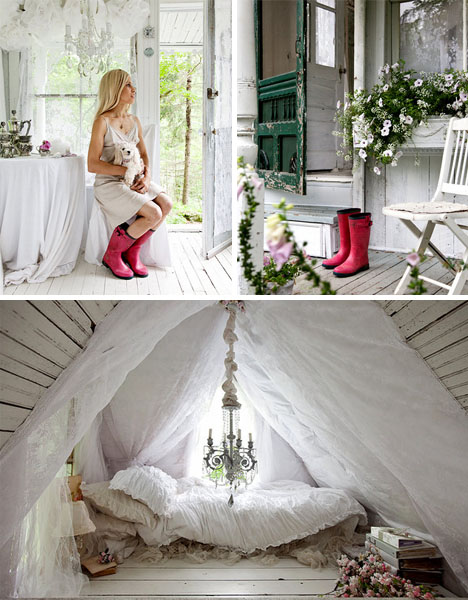 This is proof that you do not have to have a boatload of money to create the perfect space – only creativity, ingenuity and a willingness to do the work yourself.
I love it!
Source