This year, we created our first ever summer bucket list. It was huge…I mean giNORmous! I actually went on Pinterest and pinned on several of our ideas for our Summer Bucket List. [More on that below!] There was a less-than-awesome framed print upstairs, so I opened up the back, flipped over the print and started writing on our to-do items of fun for the summa time. Once complete, it was reassembled back into the frame, glass atop. As we completed each one, we simply checked them off with a dry erase marker on the glass above it. So we can reuse it for next year! One of the things on our list was to create and put on a puppet show.
I drew out characters and props on black construction paper, cut them out and attached a dowel rod to each one. For this evening, the boys were the ones being the puppeteers while Daddy sat up front and narrated the stories.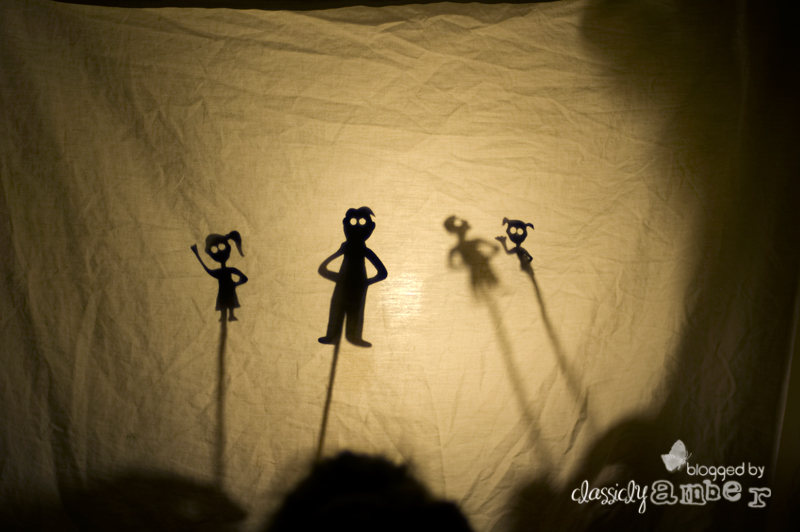 These are the oldest 4 kiddos, not in birth order: Gianna Belle, Ethan, Nolan and Sarie Beth. A tradition that Daddy has started with our kids is telling them a bedtime story – made up on the spot – almost every single night. The greatest thing about it is that our kids always star in them, each having their own striking character traits that pulls the team together – to help others and defeat evil. There are other characters in the stories that appear and reappear in the various stories. The kiddos love the familiarity of the stories…and also when we come up with a new character to add to the mix.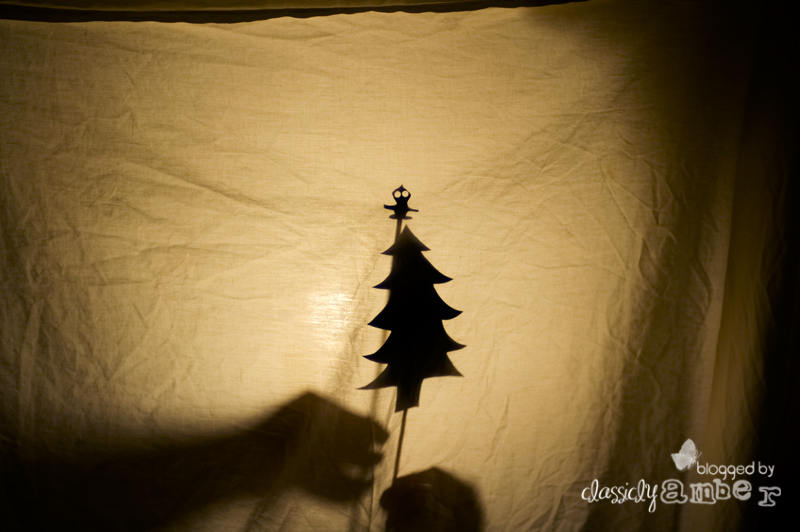 This is our youngest, Ruby Jane, climbing to the top of the tree [again]. Apparently, she loves doing this and uses the tree branches as steps. Over and over again.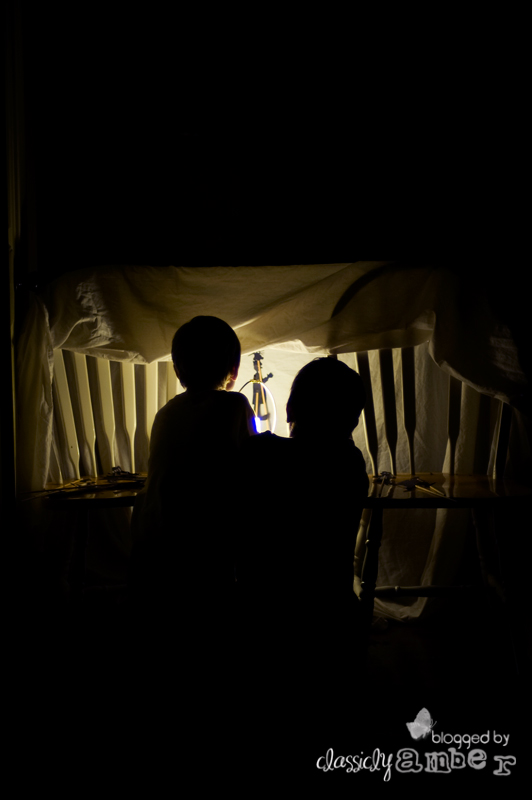 The boys wanted to set up the 'theater' in the hallway. They took two chairs, threw a white sheet over it, put a shade-less table lamp on the floor in the middle…and then put the puppets up to the sheet. It's nifty because the chairs also double as shelves for holding all the puppets. The audience sits on the opposite side, watching in awe and happiness as the story plays out. It's a super easy, super effective setup!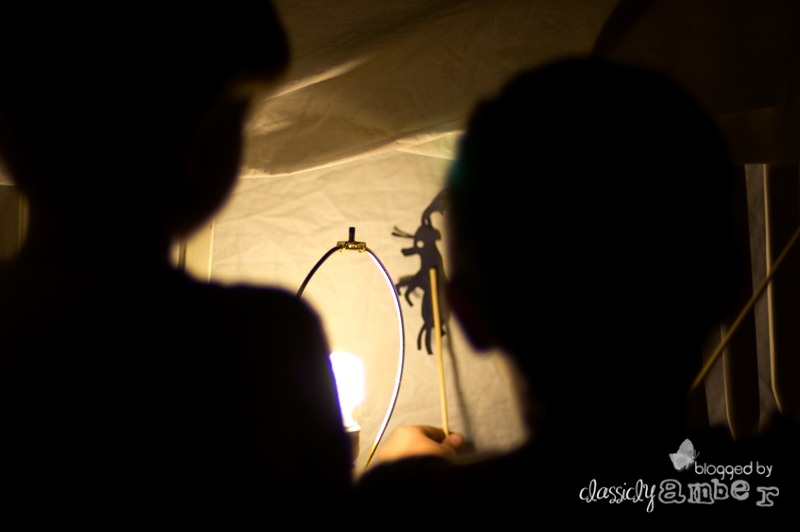 So by now, surely you've heard of Pinterest, right? I've been on there all summer, pinning away. Like everyone else, I am much in love with the place. You can follow me by clicking here:
As I mentioned above, I have a Summer Bucket List board on there, and you can find it by clicking HERE.
Hope that everyone had a great summer. I, for one, can not believe that fall is finally here and that there is basically just 3 months left to 2011.