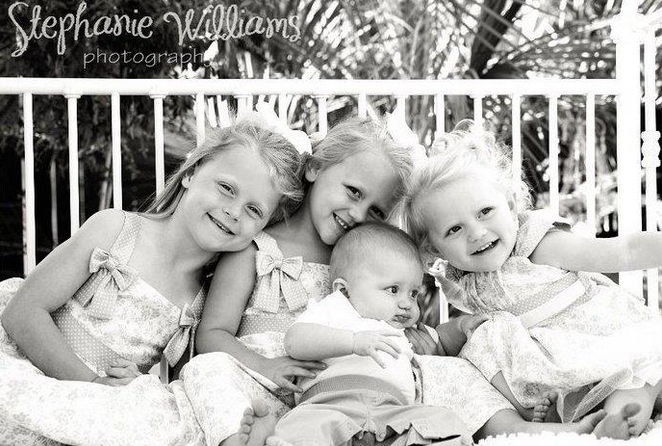 In a small town called Autaugaville, Alabama, lived a young family with 4 small children – 3 daughters and 1 baby son. They lived there with the children's grandparents. Yesterday, Feb. 6, they were awoken to a raging fire that had started in the kitchen of their home. A stranger driving by on a nearby road actually saw the house on fire and called authorities for help. The house was already being eaten alive with flames that were licking all the way up to the roof. The grandmother got out with some burns…while the parents – Hope and Wes – struggled to get the children out. The grandfather was away at work. So – the 3 girls were removed from the home by their parents and by neighbors, who had knocked in doors to get in and help, and they all suffered burns. The parents went back in – in desperate search of their baby boy – Wesley. Can you imagine – the nerve wracking scenario of having just gotten the rest of the family out of your home, but knowing that your baby is still inside, burning alive? The courage to jump back into the fire and desperately run through your home – once a haven of safety and peace – which is now literally a place of Hell and torment – and to do whatever you must do to find your baby, to bring him to safety.  "WESLEY….WESLEY!!!!" They could not find him. He was not in his crib…we can probably assume that the fire had already destroyed so much to make most things even recognizable. So where WAS he?
I'm sure that the heat was too much for them…the whole roof was probably about to collapse on them all…and they had to exit again just to save their own skin and be there for their daughters.
In the end, the fire was put out in a short manner of time. Several of the family members had to be taken and treated at the hospital for their burn wounds and smoke inhalation. The mother, Hope, was in such bad condition that she had to be airlifted to the hospital in Atlanta, Georgia. She just came off the ventilator earlier today and is now in stable condition.
And baby Wesley? Yes, his body was found after the fire had pretty much destroyed everything. He had crawled out of his crib at some point. Was he trying to save his own life? Aw, it breaks my heart so bad for him…for his family…for the mother! I have been in such tears for this family on and off all day today! Such a traumatic experience for anyone to have to go through…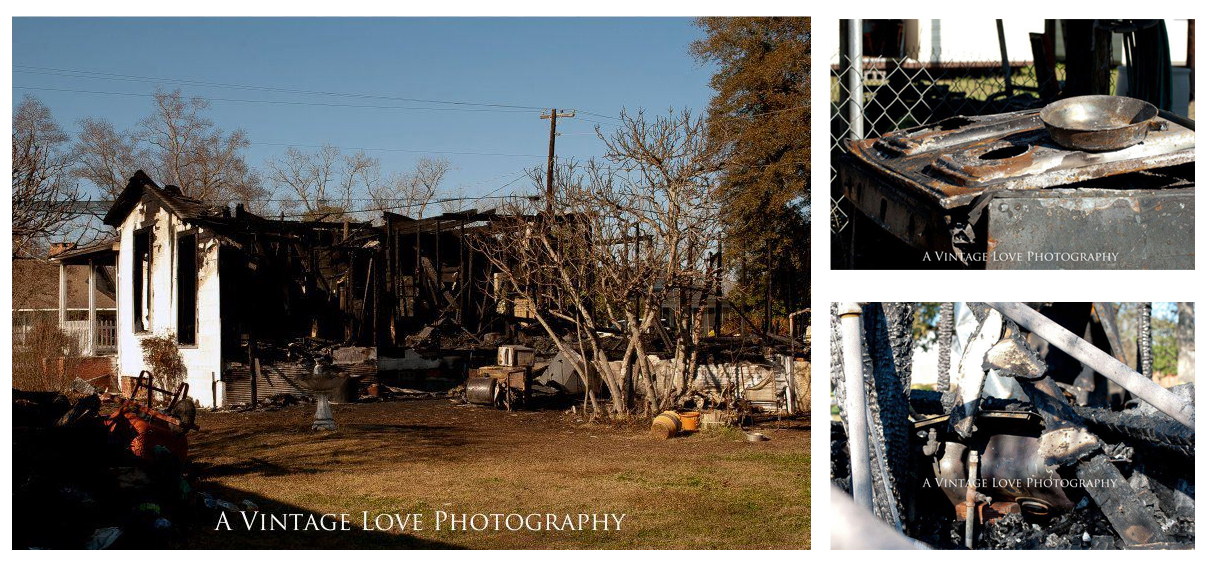 My heart cries out for them, begging God for grace for them now in getting through the rest of this together. And I had to ask how our family could help out. I couldn't NOT help out! So I made several phone calls to Alabama today and have compiled the information below based on both my phone calls and information found online. Please read on below and if you can help in ANY of these ways, do what you can to pitch in! Any of us would want the same thing if we were in the same scenario.
How to Help the Bohannon Family:
1. Pray.
HARD. [Yes, I believe big time in the power of prayer for those with faith to believe. I have seen miracles happen as a result more than once!]
2. Donate money:
The Alabama State Employees Credit Union is accepting monetary donations on behalf of the family.
Checks/Money Orders:
ASE CREDIT UNION(1-800-634-9171 or 334-270-9011)
PO Box 231150; Montgomery, AL 36123
PAYABLE TO: Bohannon Family Fund
3. Donate Clothing:
==============================
DROP OFF LOCATIONS (Call ahead to confirm they are still accepting donations and to get family's sizes.)
=============================
Prattville Item Donations:
Family Support Center [Useful items can also be mailed here if you don't live nearby]
(334) 361-4703
113 West Main St. Prattville,AL 36067
===========================
MILLBROOK ITEM DONATIONS:
Ronda's
(334) 285-5200
2532 Alabama 14 Millbrook, AL 36054
——————————
Journey Church (Office)
(334) 285-5001
2950 Cobbs Rd. Millbrook 36054
===========================
WETUMPKA ITEM DONATIONS:
Style Connection
(334) 514-8101
4055 US Highway 231 Wetumpka, AL36093
————————————————————
Wetumpka City Hall
(334) 567-5147
408 Main Street | Wetumpka, AL 36092
4. Donate Small Household Items:
I was told by a lady at the Town Hall that this family has literally lost EVERYTHING. There is nothing left. She said that if you could even donate dishes…small furniture…gift cards to stores like Wal-Mart or Target…any of these types of things to help the Bohannon family get the things they need just to start their lives all over again. It is all helpful! You can have these items mailed or shipped to either the Family Support Center or to the Town Hall [see the mailing addresses above]. If necessary, call the Autaugaville Town Office for more information on that: 334.365.9563
Here's a link with the news story of what happened to the Bohannans.
And click HERE to like their Facebook page to get the latest updates on the family and stay in the loop with what they need next so you can continue to pray and help out. [NOTE: Facebook page no longer active]
This family, wounded both physically and emotionally, is being forced to move on without their baby boy in their arms. Please help them piece their life back together and do what you can to offer support during this horribly painful time. Blessings.