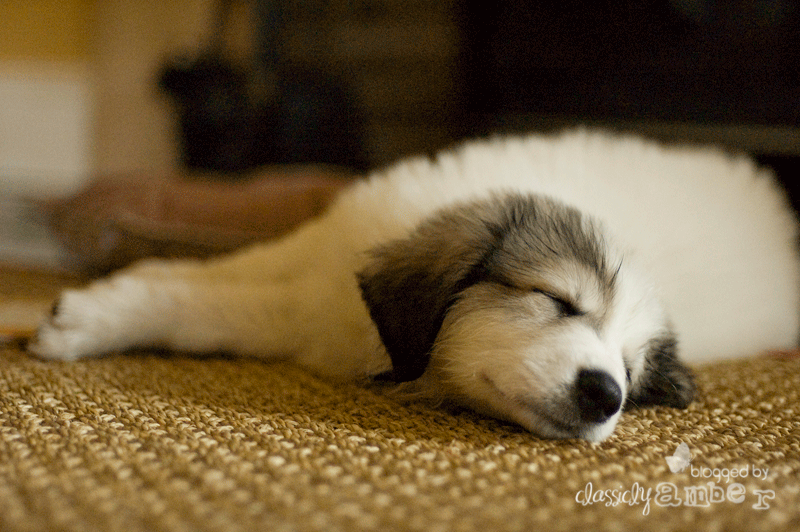 Sorry that he didn't want to wake up for his interview…It's a lot of work being a puppy, you know.
We've been wanting a dog like this for a long time. Barnabas is 8 weeks old, and is a Great Pyrenees. He will be helping us keep up with all the animals outside once we get our farm all situated again. We just got him on Saturday, and it already feels like he's been here for forever. The children can not get enough of him and we are all head over heels with this little guy. Oh yeah, he won't stay little for long. His paws are already the size of a normal large dog's paws. This little dude is gonna be biiiiig!!
He has a playful but sweet personality, and is incredibly even-tempered and laid back. He's smart.
Oh yeah, and sleepy, too…