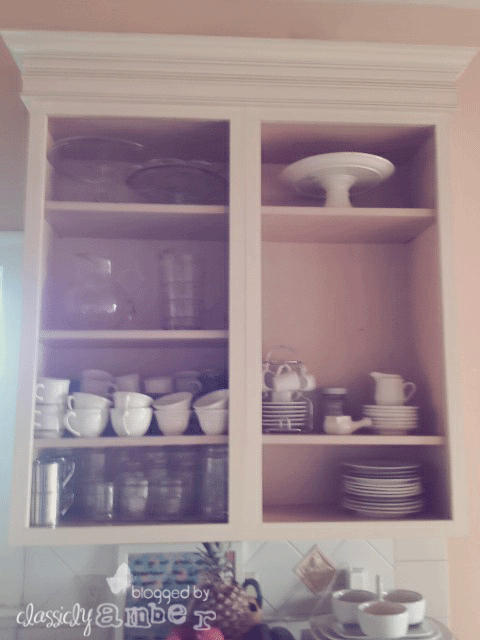 I couldn't take it any longer. The kitchen cabinets were nearly ostracizing me from the area. I had to conquer. So I did…and much has been banned from the kitchen, including appliances we don't use, plastic drinking cups and TONS of mason jars! On this cabinet above, the doors came off to create open shelving, and is now mostly filled. Only glassware and creamware will be allowed and I still have to locate and install that last shelf. I love it so much more already and enjoy looking up and seeing all the pretties on the shelves.
This blog post would have been 100% more effective had I shown a 'before' pic here. Just take my word on it: the cabinet was an ugly, disorganized mess previously. These therapy sessions are working great, though!
Are you a fan of open shelving or do you prefer the closed cabinetry look?