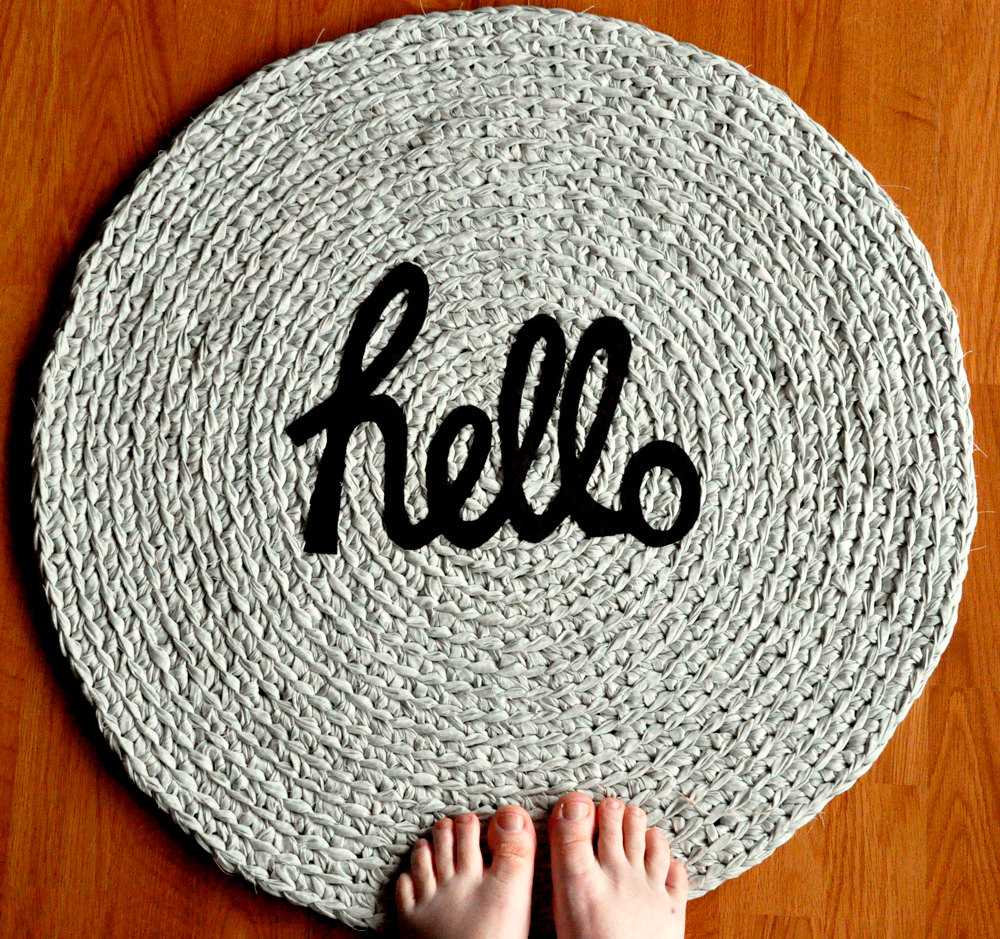 Emily Kircher is the talent behind EKRA, a recycling artist who turns old t-shirts and fabric remnants into works of art underfoot: rugs.
She has plenty of ready made rugs in her shop, and also specializes in custom rugs to suit your space perfectly. I really love these monogrammed rugs – or even one with your child's name on it!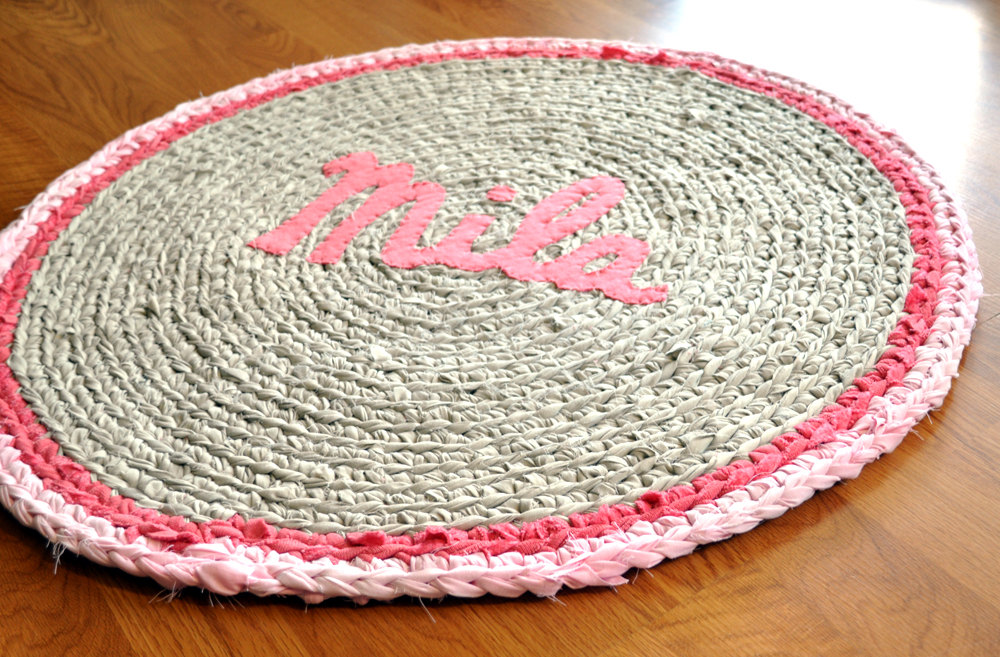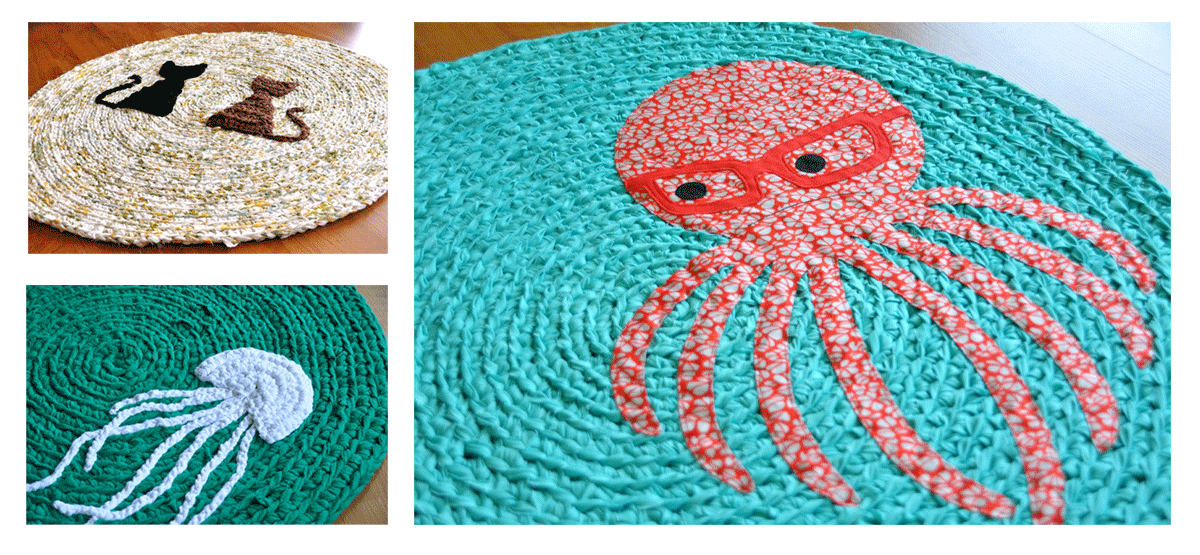 Take just a brief look through her lovely work and you will quickly find that she is top notch at creating unique + awesome rugs.
Maybe you can even think of a place or two in your home that needs an EKRA rug?
Which one is your fav?