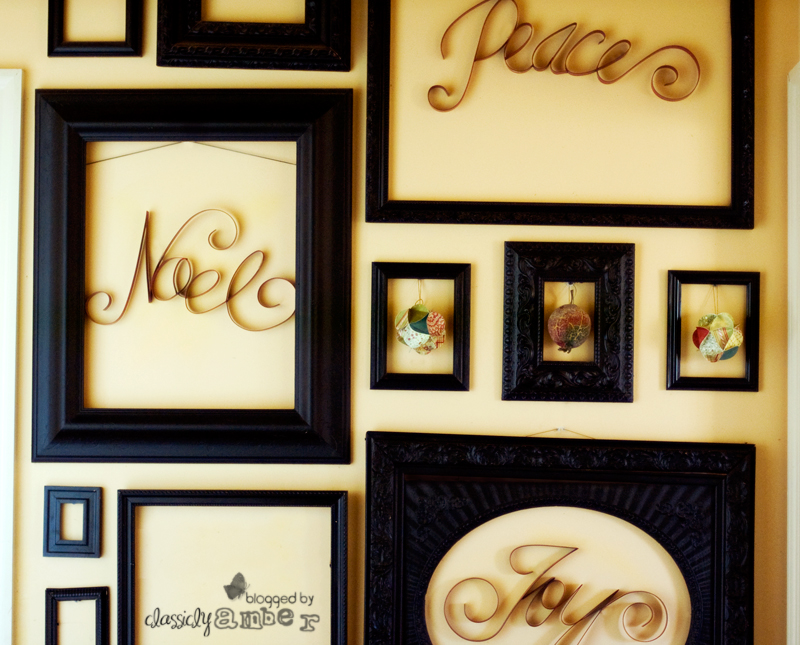 We've had these empty black frames up for a couple of years now and I've not changed out our foyer from them because everyone here still loves the look. One thing that can be done is to change what's inside them – from blank to pictures tacked in or, since it's the holidays, some simple Christmas decor.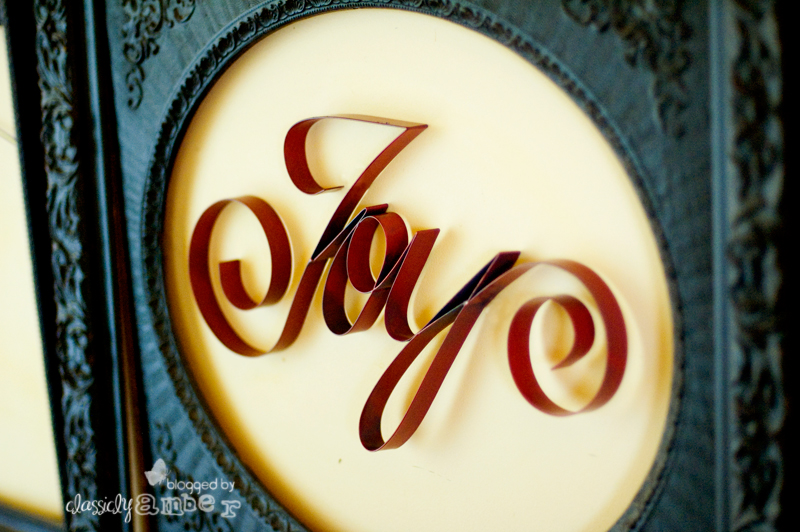 A friend gave me these metal words that look like they've been quilled into place. I adore quilling, so this makes me happy. And – some basic Christmas ornaments hung up in a few of the smaller frames. It was a quick change-up and will be quick to put back – or even add something different for just the snowy/Winter season [I already have some ideas in mind].
Have empty frames on your casa wall? Did ya do 'em up dandy for the holidays?