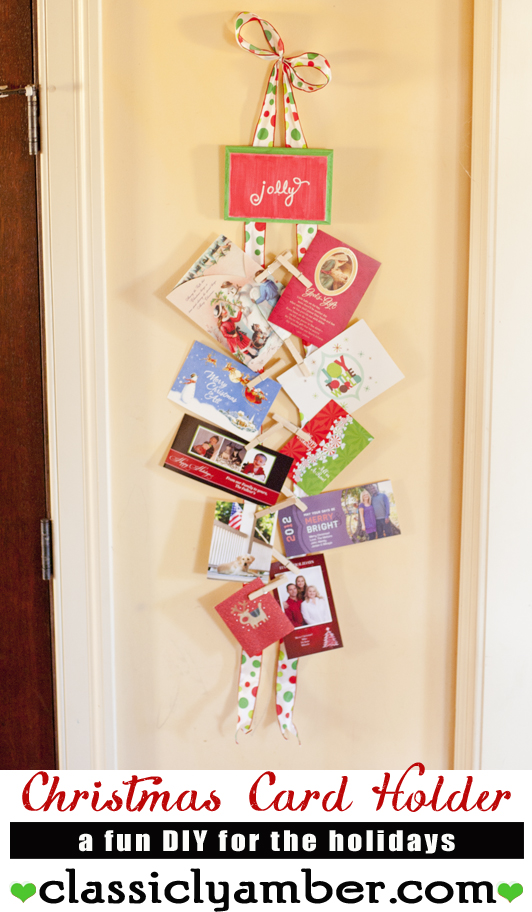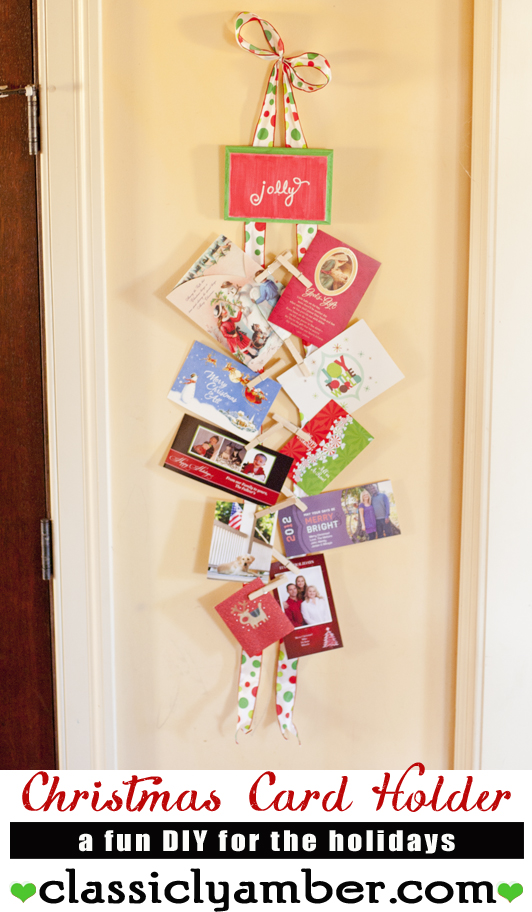 Holiday ribbons and all-things-Christmas are on sale now pretty much everywhere, so now is a good time to stock up! While doing so, why not go ahead and make next year's Christmas card holder?
Recently, I went to a Pinterest Party hosted by a friend, and one of the crafts she had us make was this card holder. I thought it was a cute idea! She found her Pinsperation HERE, and true to my normal thought process of wanting to think outside the box, I changed mine up just a bit.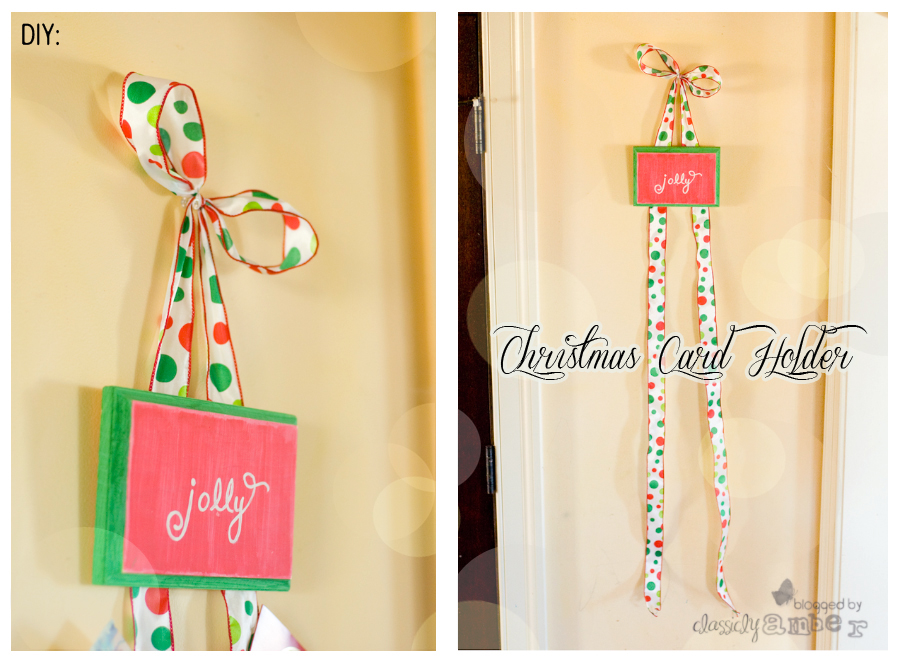 All you'll need is:
*a roll of ribbon
*a plain wooden plaque/board from a craft store/section
*staple gun/staples
*paints, brushes, stamps, stencils….basically anything creative to embellish yours to make it unique!
The first thing you do is to decorate your board however you see fit. Some of the ladies at the party I attended were painting solid colors…some were stamping on patterns…I decided to paint mine with a frame/outline, and then freehand the word 'jolly' in the centre. Yes, I said 'centre'. Do you think that makes me more fancy? So decorate: paint, stamp, smear, cut, emboss, modge podge on Christmas paper or past Christmas cards, use scrapbook letter stickers…use your imagination and make it perdy!
Decide how long you want your ribbon tails to hang down and then add on an extra foot or so to accommodate the bow topper. Find the CENTRE of your ribbon, and tie a sturdy bow. Then centre it over the back of your gussied up plaque, and staple down each side of the ribbon tails, making sure they don't overlap each other. I stapled mine 8 times on the back – one for each side of each ribbon tail, both top and bottom.
You can hang this up on the wall to see if you like the length of the ribbon tails. Then trim up the ends to finish them off. I cut a V-notch thingamerhoochie in mine. Cute.
For attaching your Christmas communication, you can use either regular size clothes pins, or you can use clips from the office supply store…or…my favorite…use these miniature clothes pins. You can even paint them to match.
Hope you had an awesome holiday season~!