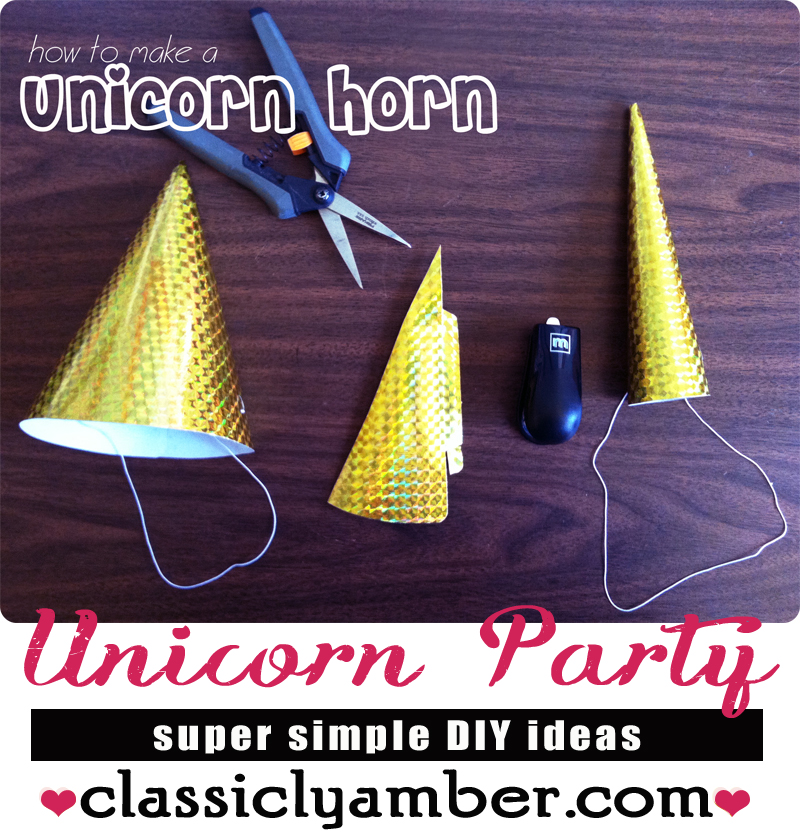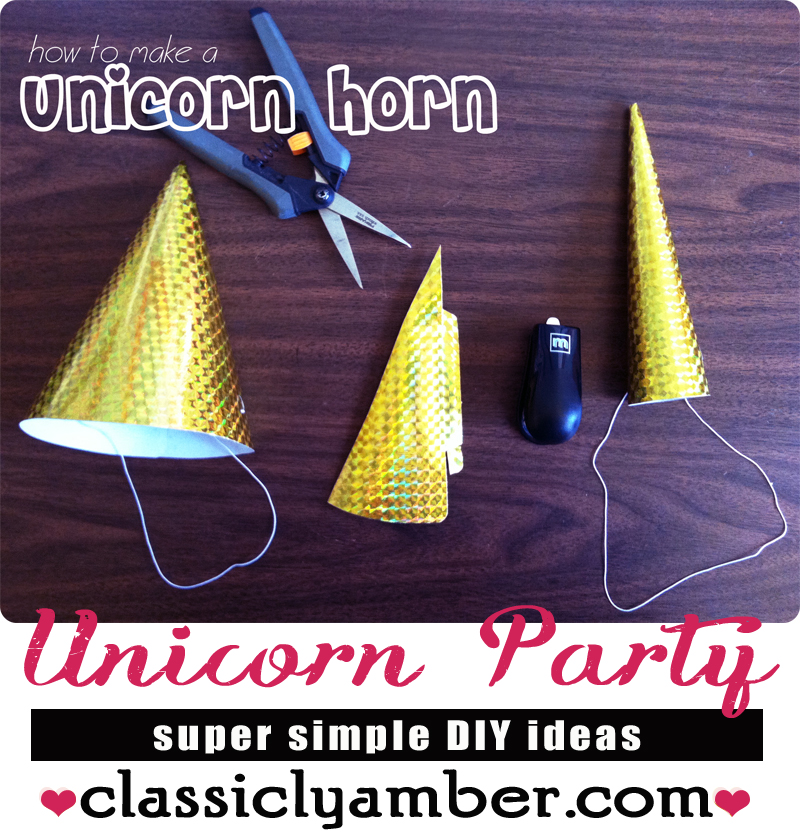 Our little girl, Sarie Beth, turned 4 over the weekend. Leading up to it, she had been insistently requesting a pink unicorn party.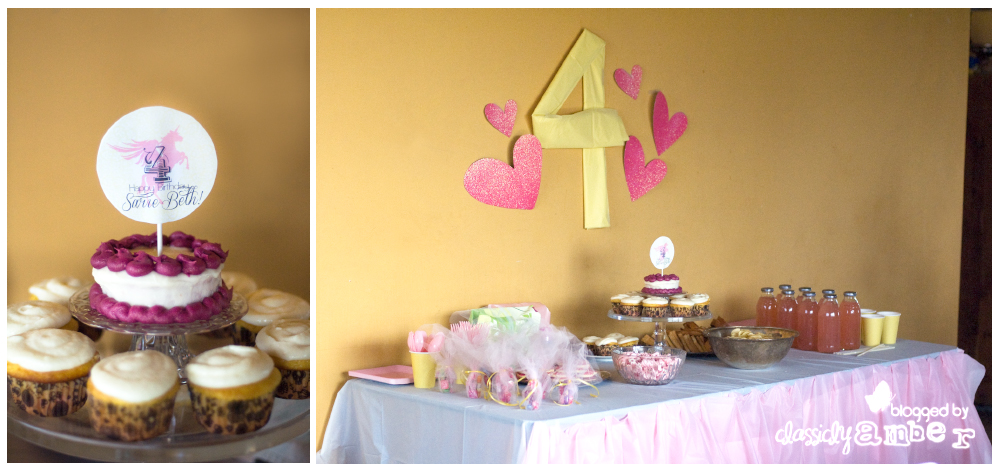 Nevermind the fact that 1 day before it, she changed everything and suddenly decided she needed a Goldie birthday party instead. You know, Goldie? The 'other' gold robot from a few scenes in one of the Star Wars movies? Yeah, I'm not sure that they even make toys of these things. Cute idea, but no time to pull it off since we had already gotten everything together for this unicorn party. Maybe for next year?

I kept the invitation list very small so keep things simple, and we had lots of grilled cheese sandwiches, chips and hummus dip and juices to snack on. I bought several packs of inexpensive pink table covers and made ruffles out of them on the front of the food table. There were lots of homemade cupcakes and one small birthday cake for Sarie all to herself!
Since it's so close to Valentine's Day, then I was also able to purchase a few things with pink hearts to amp up the girlie part of this theme. We found some small things at the store, little toys and stamps and candy, and Sarie and myself made up tiny favors for guests.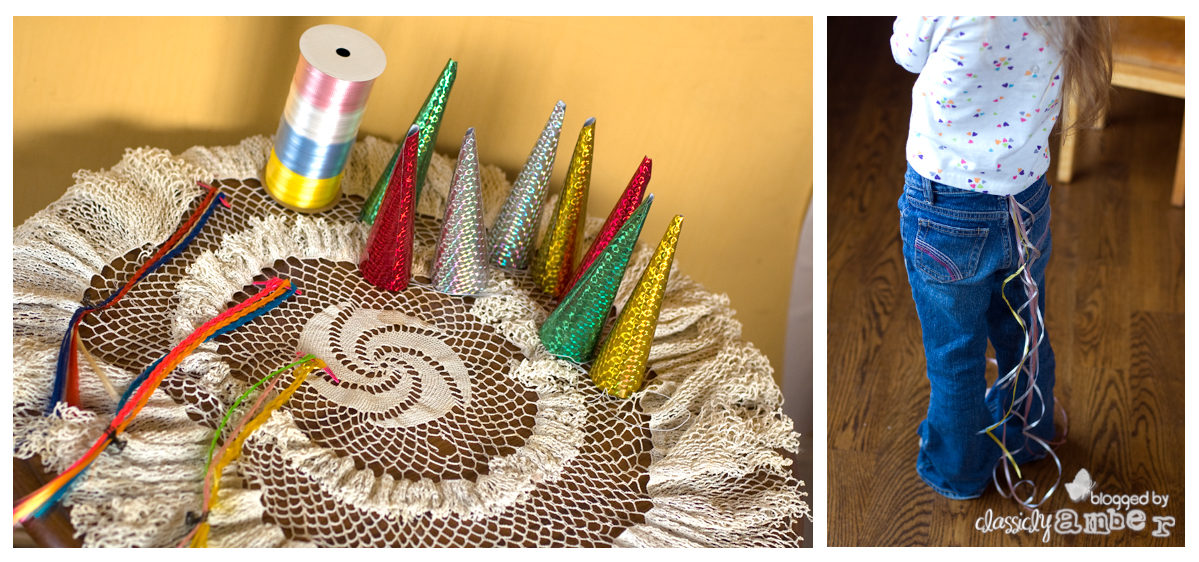 Gianna and Sarie put together this table for playing unicorn dress up, as we had made different things to complete the unicorn transformation process. [I'm not crazy about this antique doily they found somewhere, but they loved it and felt proud of their found decor, so we just went with it!] To make unicorn tails, we simply tied colorful strands of ribbon onto their back belt loop on their jeans, or just around the waist if they were wearing a skirt, etc. There were hairclips with colorful hair extensions, and then to make the unicorn horns, see the DIY at the end of this post.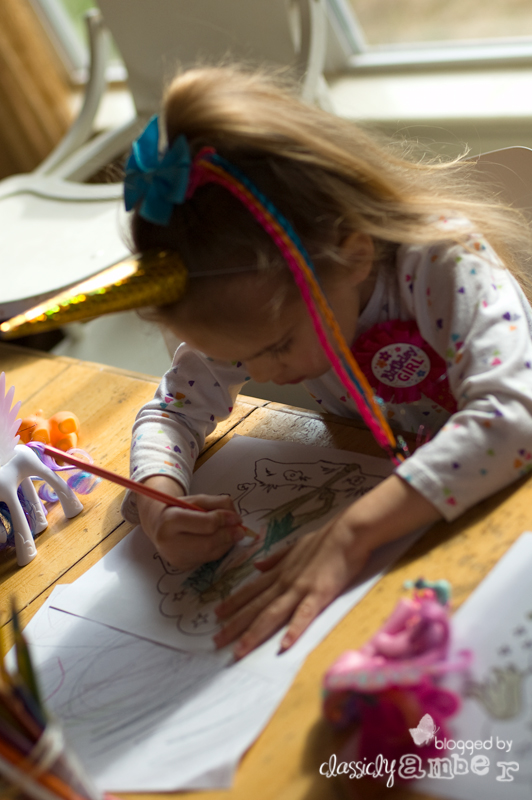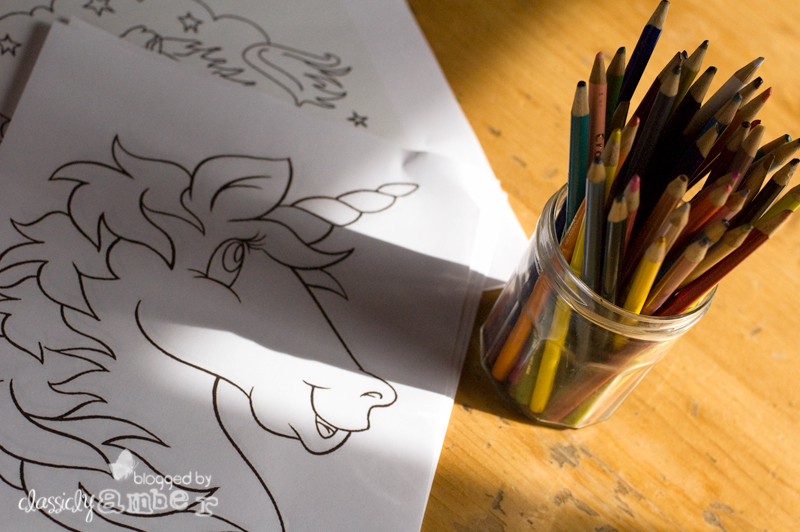 And then the girls all colored lovely unicorns that came from a free printout I found online.
Now onto the unicorn horn tutorial…Just have to say that I've seen a couple of other blog posts/pins about these with pics, but no actually tut anywhere, so it just came to me while browsing the Dollar Store for inexpensive party ideas. Just wanted to share in case any of you were interested in throwing a similar party for your girl!
All you will need to make these is a pack of $1 Store party hats, stapler, scissors, tape and glue [optional].
After you've stapled the horn in place, you can also run a line of glue just inside the seam if you think it needs it. I did do this on mine. BTW, Gianna [age 5] helped me make all of ours, so it's a good project to get your little ones involved in, too! After you've assembled the horn, you can then decorate it with papers, stickers, and other embellishments, if you want. In the name of simplicity, I decided to leave ours as is.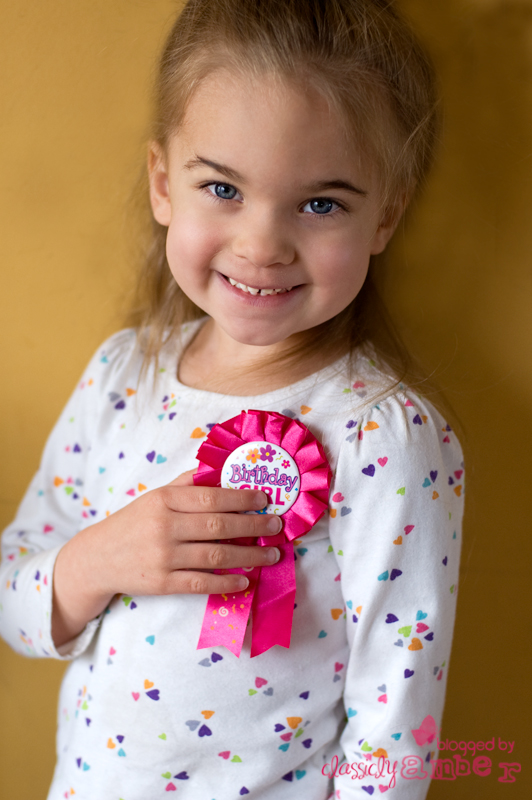 Happy birthday to our little girl! You are so sweet and beautiful, and growing up WAY too fast! We all love you so much! <3