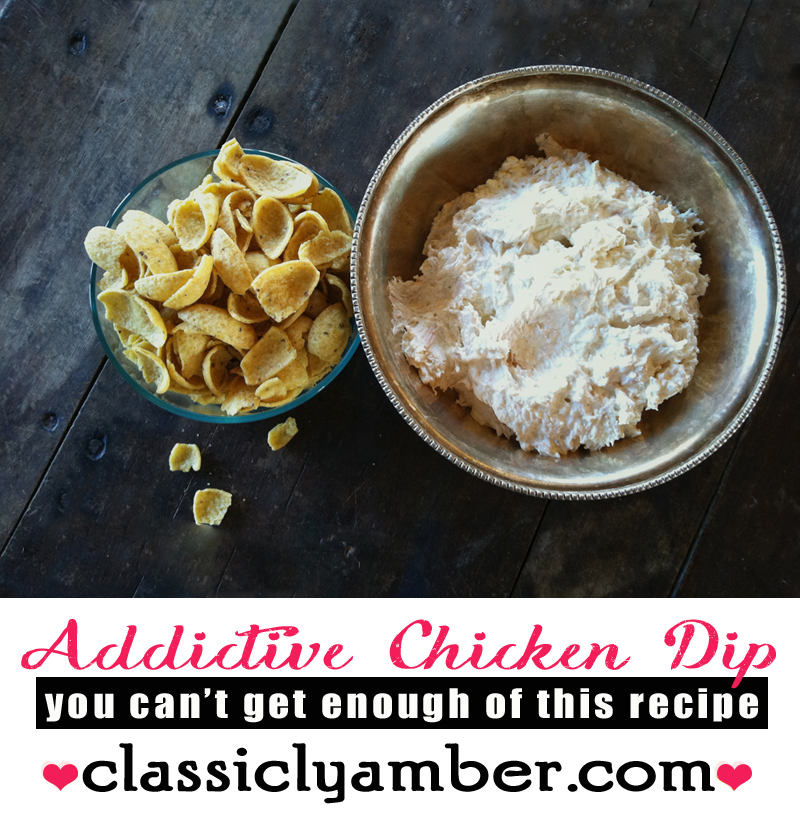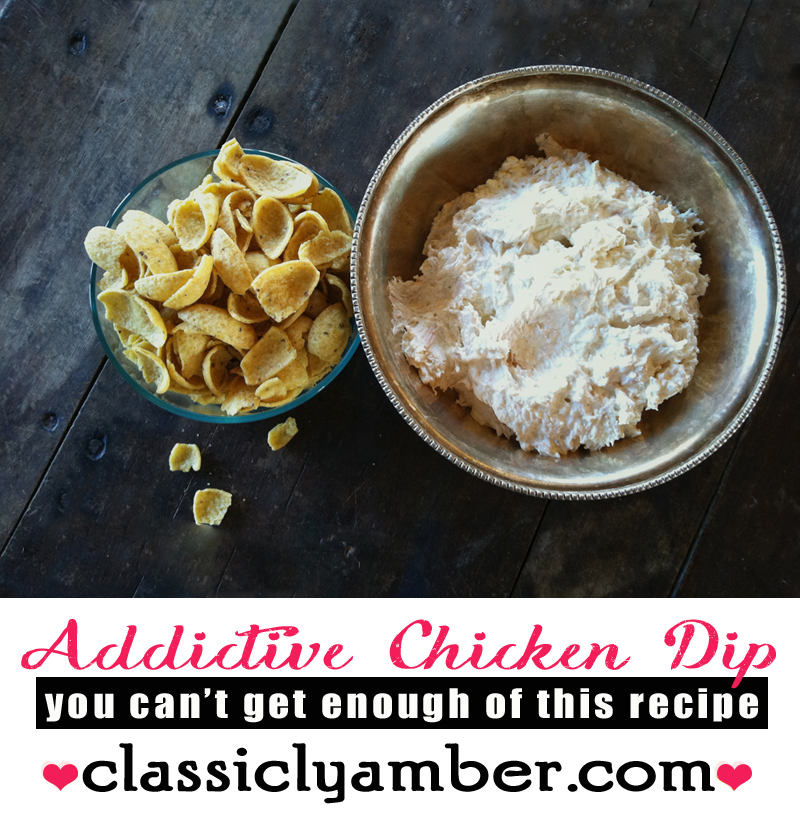 I have a few reasons for sharing this recipe. First off, when you know something awesome, it's just not friendly to keep that to yourself. Sharing is caring. Second, I've had sooo many people ask me for this recipe that I knew it needed to make it's way to my blog so that I could get that info around easier.
This recipe comes from my Grammy, who has always been a great cook and baker [but this recipe requires neither of those skills]. She warned me up front that it is addictive, but I didn't see how a dip COULD be…my my, was I wrong. Try it yourself to see if you agree. All I know is, every single time I've ever taken it to a function where there's eating going on, people just keep going back for more and more – and usually want to know what's in it that is causing them to act this way. Today I took it to a party for my friend who's preggo and due in 6 weeks. It went over well!  I kept looking around and seeing women with fluffy chicken spread on their plates again and again. It always happens that way, I'm tellin' ya!
I doubled the recipe to make sure I had some two bring back home to my familia today and they were grateful for that!

This can be served with chips or even fancy crackers.
Chicken Dip
[2] – 8 oz. cream cheese bricks, softened
1 cup mayo
3/8 tsp. curry powder
2 oz. slivered almonds [optional]
2 cans Swanson chicken [I usually use white meat in water]
salt + pepper to taste
Mix well and serve with crackers or chips.
You can pretend to be fancy and spoon the dip down the center of a nice platter, longways. Then sprinkle chives just over the top middle. Your fancy crackers can then be lined down both sides of the platter.
Or, for non-fancy dealios, just mix it all up and eat with some good ruffled potato chips. Either way is delish!