Trying to get my heart in the right place lately.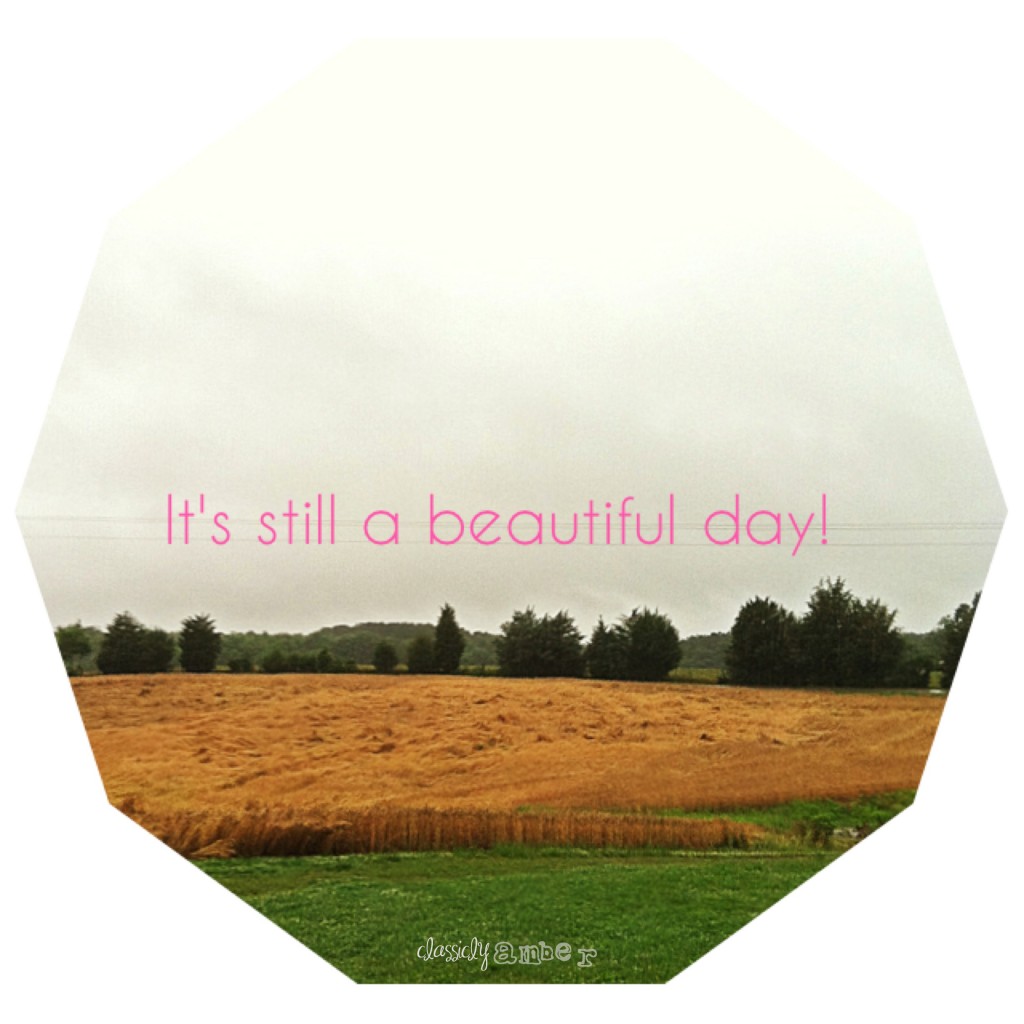 I'm just like a lot of people: my life is not perfect and neither am I; there are definitely times where I feel like my whole world is caving in on me and I don't see a way out of it in the worst moments. Sometimes, it feels like literally everything is working against you, doesn't it? I'm battling something personal, and it keeps me from getting quality sleep at night, so today I woke up feeling like I've only had 2 hours of sleep…It's raining…I have to run all these errands first thing in the morning with all 5 kids. At first, I really wasn't feelin' this. I was even tempted to complain – again.
I'm getting ready for the day —  just praying about it all honestly. From downstairs, I could hear my dear hubby helping get the littlest ones ready, and the pace picks up. And while I was moving fast, my heart was slowing down to think it all through. Seems like God was pressing on my heart. Don't focus on the negative, the stress, the things going wrong or worrying what COULD go wrong with today. Just choose to really and truly enjoy each little moment. They say that happiness is a choice, and I fully believe that. I've seen where it's 100% true in my own life. I could be having a crappy day, with tons of things going against me – all completely out of my control – and I can either make the day worse or better by how I choose for my heart to respond. It really is up to ME! It's a simple thought, but very life-changing. You have more power than you acknowledge.
I took my 5 precious littles to the grocery store. I've always hated grocery shopping, but today I chose to relish it. My kids will not be small like this forever. They are already growing up so fast that I want to crybawl [my word] sometimes. At Bi-Lo, we were like one big happy convoy rolling up and down the aisles, 3 buggies in a row. That's how my oldest described us, at least. And instead of rushing through as fast as we could, afraid of what might go wrong, I allowed us to enjoy the moment [silly as it seems] by intentionally slowing down and paying attention to each 5. What I noticed immediately is that my attitude and actions were mirrored by all of them, all the way down to Ruby, who turns 2 years old in just a few weeks. It wasn't perfect. We even had a couple of moments where I had to pause and deal with situations. But you know what? It was no big deal at all because I didn't MAKE it a big deal! And while it was just a grocery store trip, we all had a lot of fun! We continued to smile and laugh the whole way home. I'm amazed!
You should know that I am reading through Ann Voskamp's book – One Thousand Gifts – and it is doing a world of good for my soul. Ann is teaching me how to make the most of my time from a very simple concept. A lot of it has to do with what I'm talking about right here. It's all about perspective.
The day is rainy and muggy out, but it's still a beautiful day! Enjoy yours!