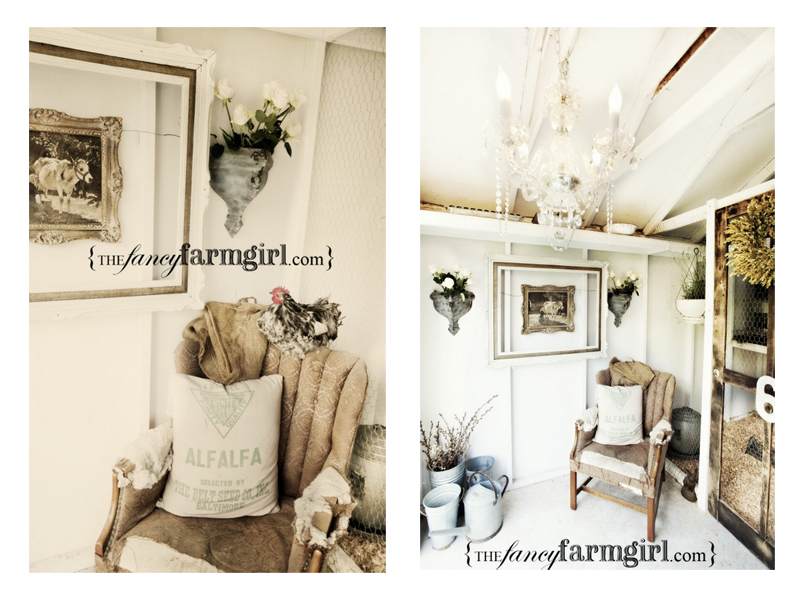 I first saw this chicken coop a few years ago when we were researching coop designs. Actually, this thing is not even a coop. It truly is a luxurious boutique chicken hotel!
I love the way it looks like a shabby chic cottage.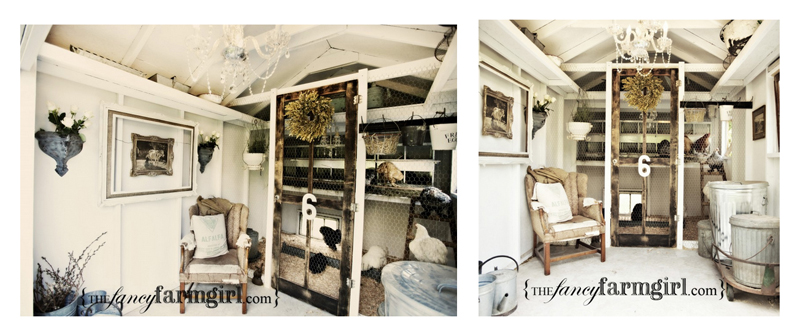 If you scroll through the blog post, you'll see that she actually keeps the chickens out of the main part most of the time to help cut down on the amount of clean up time. Makes sense because chickens are so messy! That's one reason why I've not understood how Tori Spelling can keep her lil' pet chicken in the house so much? In the bed?? Does she wear a chicken diaper? Even still…Ah well, to each her own!
For more chicken coop inspiration, follow my board: Chicken Castles