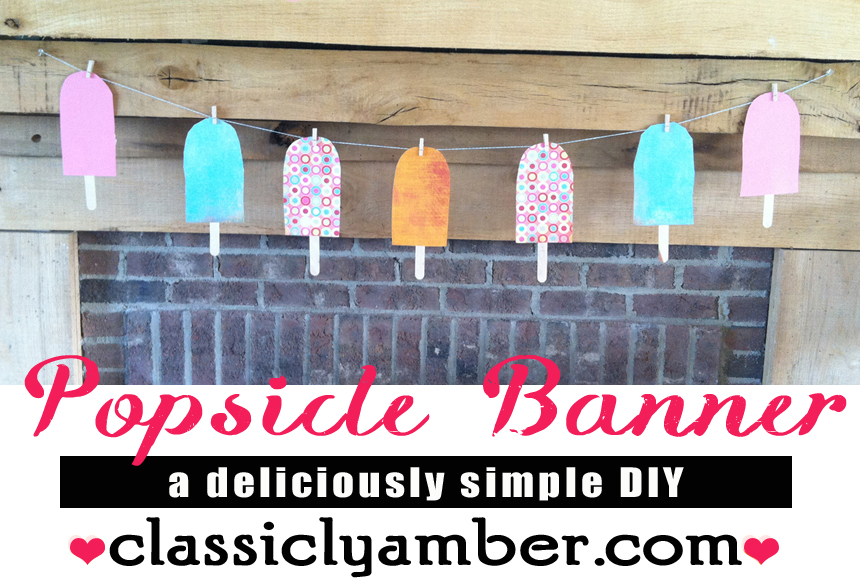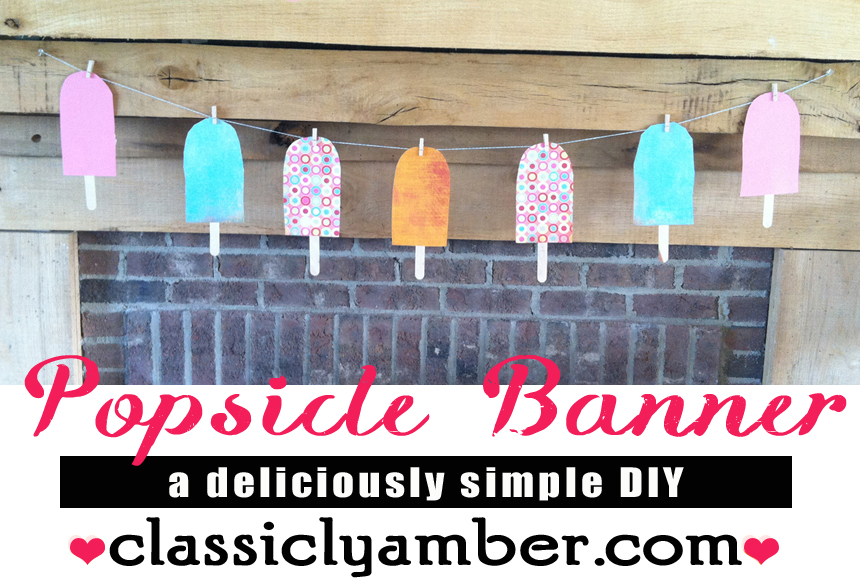 When I first saw a similar banner via Pinterest, I knew I had to give it a go. It's perfect for our fam this year! 2 years ago, we had a huge, huge summer bucket list and in the name of all-things-simplification, our official 2013 summer bucket list that is on display this year is uber short. Each family member got to pick one thing that they wanted to do fer shure before summer kicks the bucket. These things are typically bigger and require more planning than – say – blowing bubbles in the yard. [Except for Ruby's. When we asked her what she wanted to do, she said "EATING!!"] So — I'm not knocking on that at all, blowing bubbles is rad! But for our banner, we chose to focus in this manner.
If you go to the inspiration source for this banner, you'll also find fabby templates for making your own. I actually didn't use those because I wanted ours to be oversized. But def check out the printable templates.
I simply took scrapbook paper [BG fans, anyone?] and cut out a LARGE popsicle shape, using the straight side of the paper for bottom of the popsicle. I drew the shape in pencil on the unprinted side of scrappin' paper, then cut it out. Then I had the kids use that as a template to trace and cut out all the other shapes. You'll see that some of our popsicles have rougher edges from their little hands cutting it out. [I love that and so do they! 😉 ] We glued on large popsicle sticks/tongue depressors as they were more proportional for our pops. Add in some miniature clothespins and baker's twine, and you've got yourself a done deal. Easy peasy!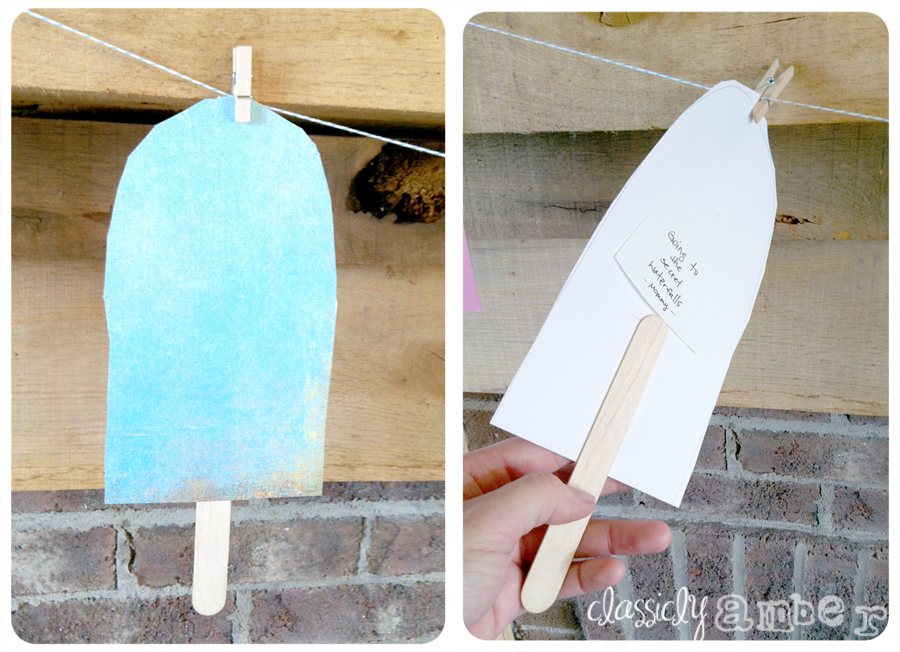 Next year, we will probably use this banner again, and so I wanted to be able to edit the bucket list without making a mess. Pull out the Post-it Notes! Wait, what? All of my Post-its are gone. So I just used regular tape and teeny pieces of paper so each person could write what they want, and the tape is easily removed without messing anything up. YOU could use your Post-it Notes, though, because your kids haven't used them all. Easier. OR you could make all-new pops as these aren't hard to make at all.
This was so fun to make with my children and they smile each time they see it + remember us making it together. 😀
Happy summa!