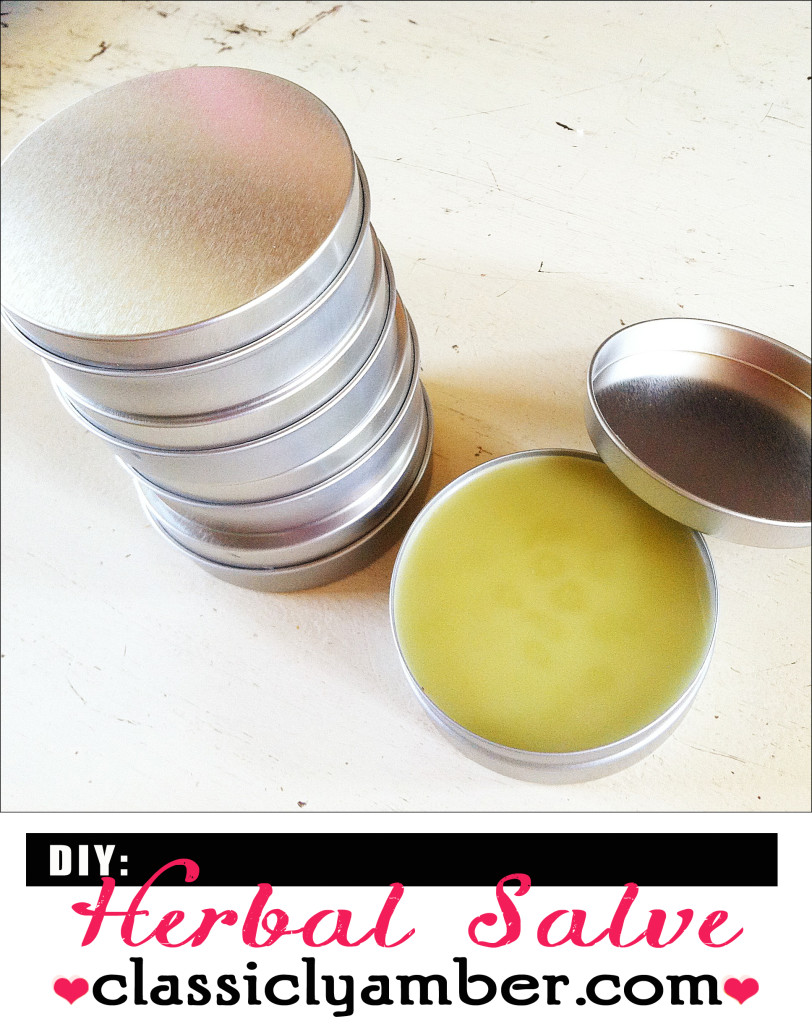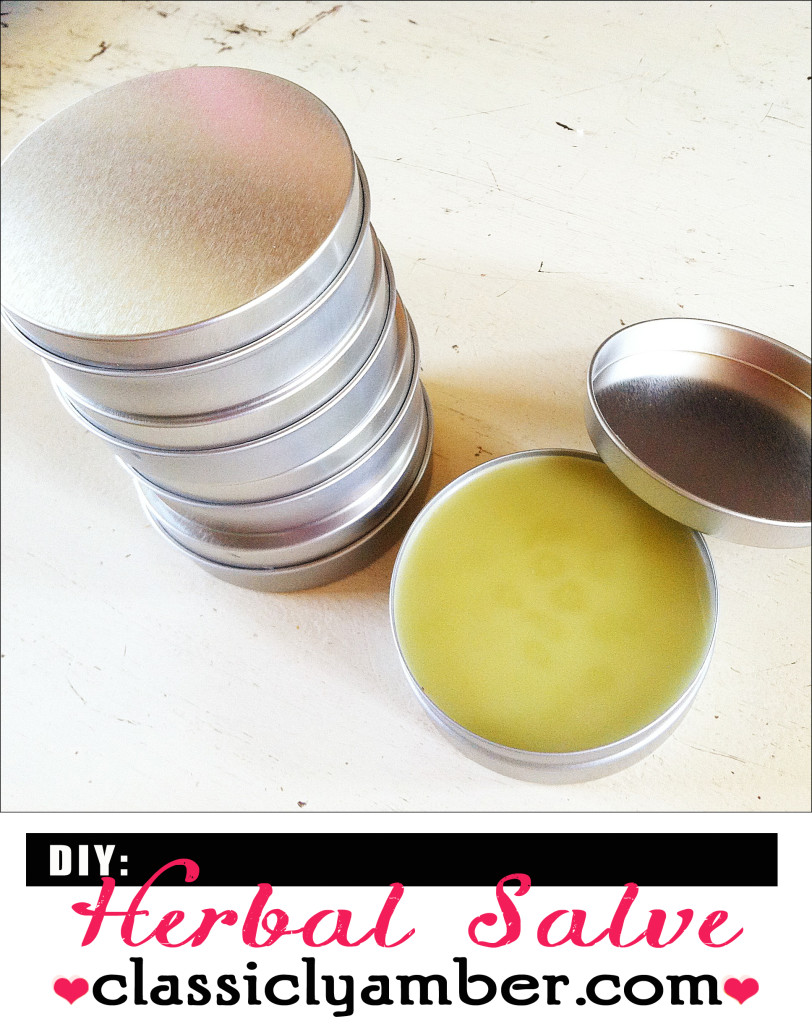 If you've ever sustained a bug bite or sting, or have had a scratch or cut, or even suffer through eczema, then you might be interested in this post. I first used herbal salves several years ago on fire ant stings on me and my kiddos. I hoped it would work, but was still shocked how it soothed the stings right away and then healed the sores fast! We've used it on the other listed skin ailments, too, and loved the awesome results!
I've seen Shoshanna make this before and found the recipe via her online shop and am reposting here. You can find all the lovely ingredients to make this in her store for great prices, including the cute little round tin cans. One of the neat things about making your own salve is that the ingredients list is basically up to you, pick and choose which herbs you like, and even add in things like Vitamin E oil, if you want to bring extra nourishment to your skin.
The herbs I added in this time were comfrey leaf, plantain, arnica flowers, mullein leaf, St. John's wort and olive leaf.
DIY: Herbal Salve
Salve and Herbal Infused Oils Made Easy
1. Making a salve might sound difficult, but it isn't. The thing that takes the longest is infusing your herbs with oil. The best way for you to do this is in a crock pot on very low heat.
2. Stuff a mason jar one-thirds full with herbs.
3. Fill jar with oil of your choice (coconut oil, olive oil, sweet almond oil, etc.), leaving at least one inch from the top of jar. Screw a lid on tight.
4. Put a wash cloth in the bottom of the crock pot. Put jar in the center of the pot (on the wash cloth). Fill the crock pot with water, one inch below top of jar.
5. Keep crock pot on low heat (oil needs to be very hot but not boiling) for 3 days. Water will evaporate out of the pot, so keep adding water as needed.
6. As the herbs' properties release in the oil, the oil will have more color and smell like herb oil. With a cheese cloth (cotton sheet or t-shirt will work too) strain herb solids out of oil. Now you have a herbal infused oil. It is good for massage oil!!!
7. To make the oil into a salve you need bees wax. You need approximately 2 oz. of grated beeswax for 8 to 9 oz. of infused oil.
8. On low heat, warm oil and bees wax until wax is all melted.
9. Add a drop of vitamin E oil for every ounce of oil. This is a natural preservative.
10. While salve is still hot, pour into your container (wide mouth jar, can, etc.).
11. Let sit over night or until salve is hard.
12. Screw a lid on tight and label with name and date. Voila!! You have a salve!!!
Tips:
~ If it is too soft for you, reheat it and add a bit more beeswax. If it is too hard reheat it and add a touch more oil.
~ Salve is a thick oil that is used for, cuts, bites, burns, rashes, boils, massage, and more. Salves can keep up to five years or more.
~ Keep out of light and extreme heat.
If you'd rather just purchase a kit with everything in it you'll ever need, then they've got that for you, too. You can find it right here, along with the recipe again!