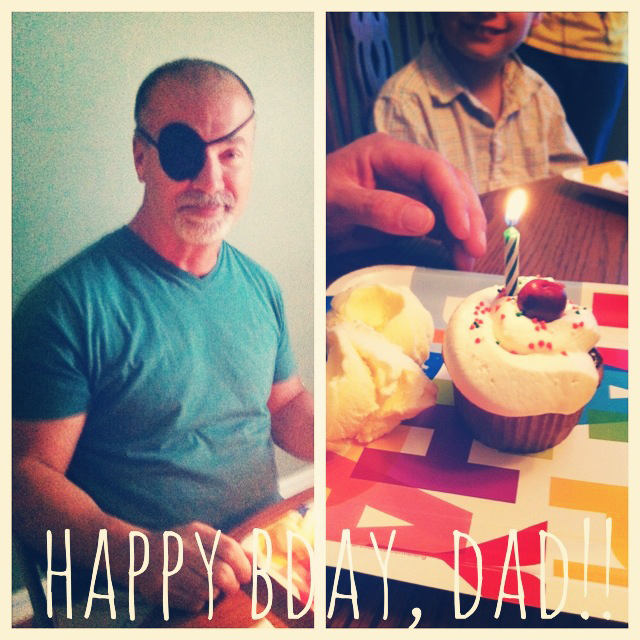 Recently, I posted here asking for prayers for my dad. He was having health issues and was in a lot of pain, stress. Docs gave a serious possible prognosis, and more tests were ran. Thankfully, though, tests came back good and everyone breathed a huge sigh of relief. So he does not have a brain aneurysm nor a tumor. It does seem to be the same type of thing as the Bell's Palsy that he suffered with 20 years ago, as the doc kept referencing the 6th nerve in his face. He's still been dealing with intense headaches and double vision. To help with that, he was given a couple of eye patches. It helps with his vision, which helps with the headaches.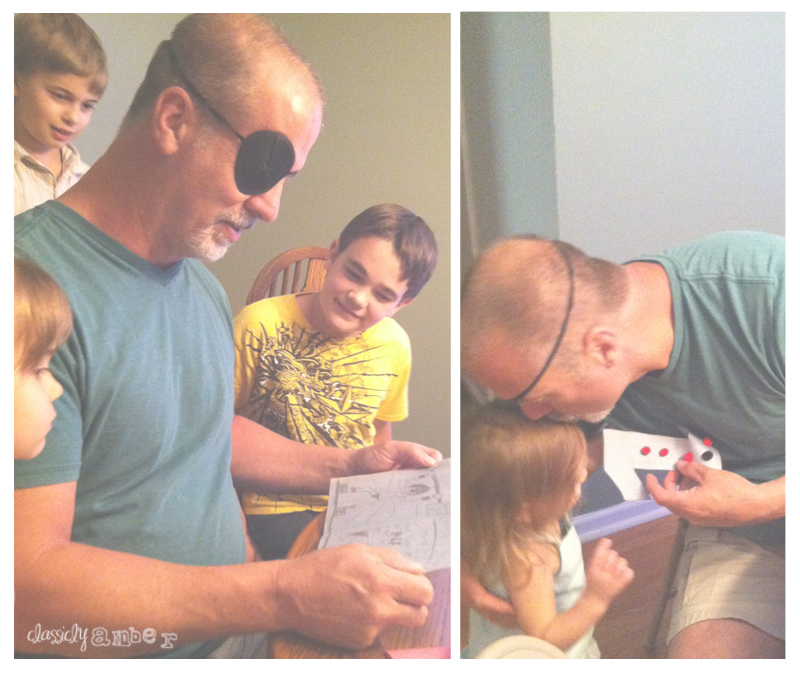 So a few days ago, his birthday rolled around. We went to his house and helped him celebrate his 54th year. All the kids made him artwork bday cards and presented them one by one. Dad just had a blast hanging out with them and laughing about the silly stuff! And I just had to smile watching him enjoy it all. It makes my heart glad to know that he's still here with us. And now? He's looking like a pirate!
P.S. The cupcakes I made were from my friend, Stephers, over at Edible JOY. They are Banana Split Cupcakes and are so delish. Dad loves just about any dessert with bananas, so I had to let him try these. They were a huge hit with everyone!