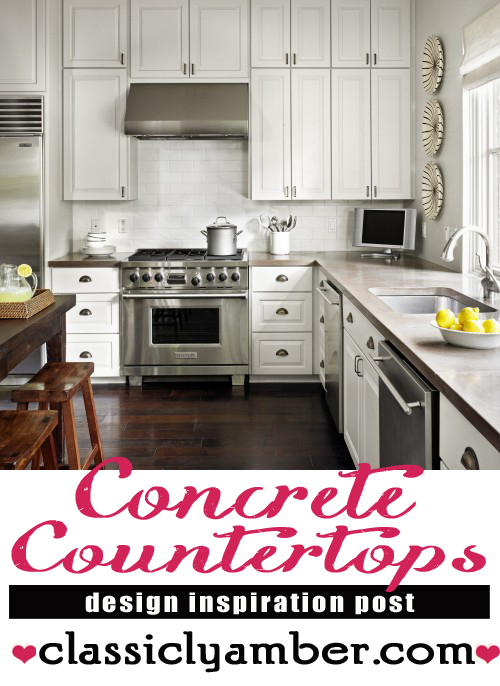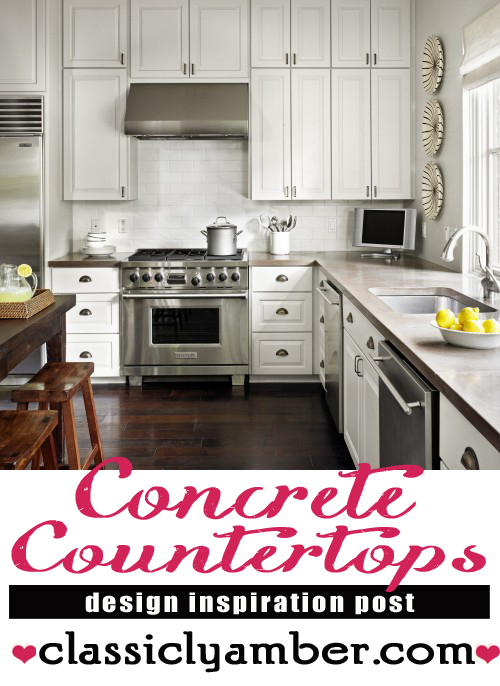 I first heard about concrete countertops for the kitchen years ago on the Food Network. Ultimate Kitchens came on here every day around lunch time, and I'd try to catch it most days. I love good kitchen design, and was taking notes for the upcoming time we would finally get to build our own home.
One of my fav examples of this setup has been from the lovely home of Erika, from Urban Grace.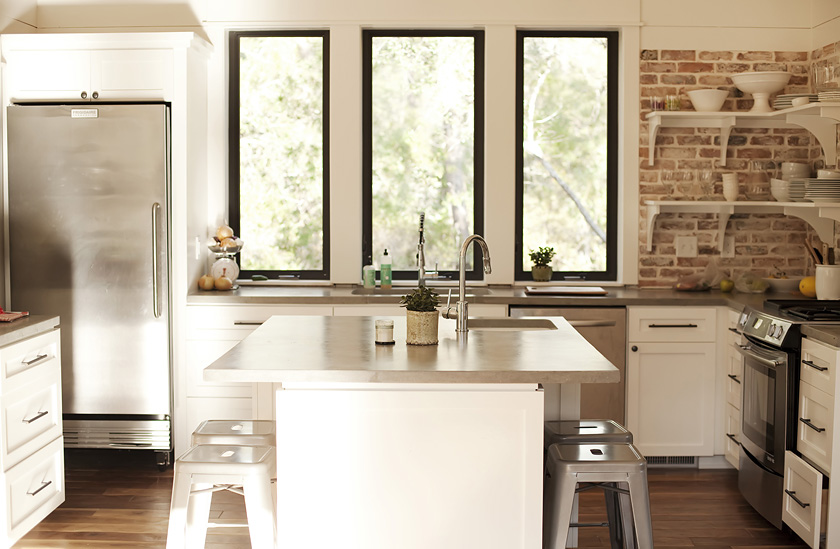 I love how bright, simple, clean and fresh her kitchen looks and feels. Definitely click over to see the rest of her gorgeous kitchen.
If you are building or remodeling, please consider concrete countertops for your kitchen~! It is less expensive than granite or other solid surfacing, and looks so much better than tile or laminate! You can drive down the cost even more if you do it yourself. Take a look at some of these inspiration pics below and see how gorgeous concrete can be!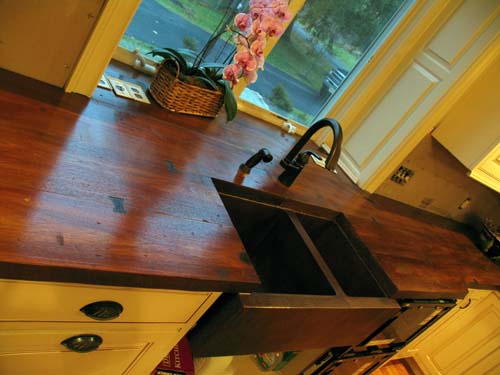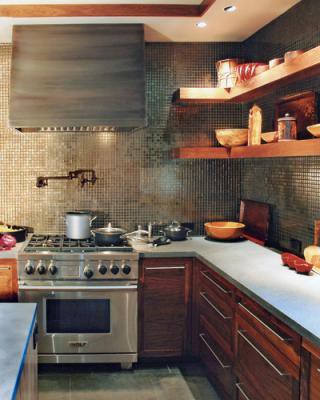 And to see an installation of concrete countertops, hop over to Kelly's blog to get the DIY FYI.