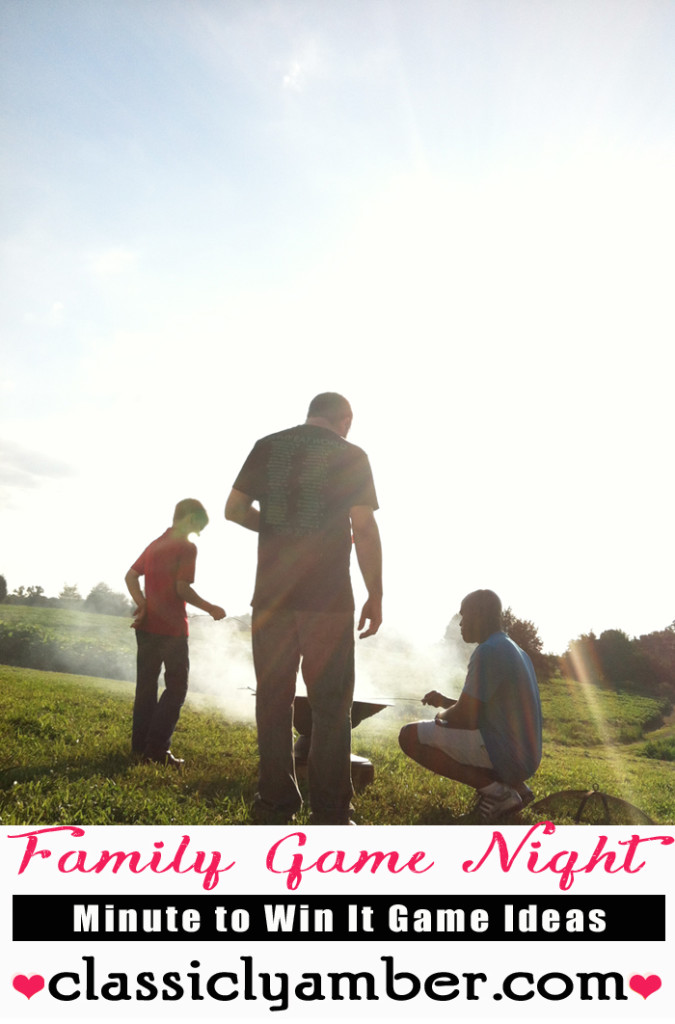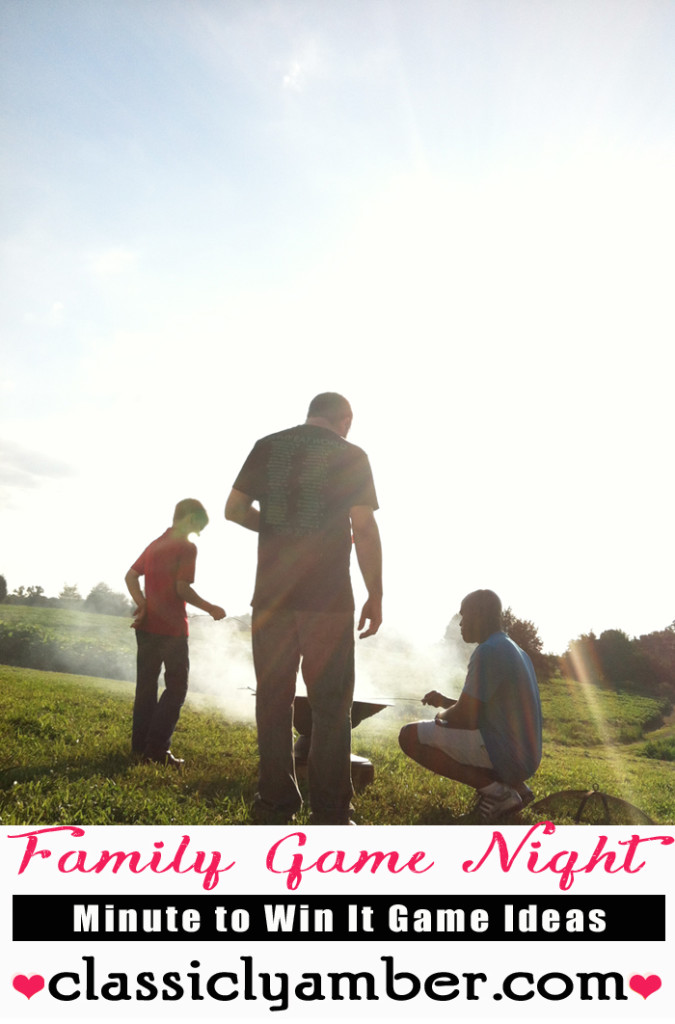 Our family and another family [friends of ours] together hosted a game night here at the casa. We invited some of our friends out and had a huge blast with everyone that could make it over. Honestly, I had little knowledge of Minute to Win It before all of this. Mandy told me all I needed to know, and we began pinning ideas and chatting food stuff. Our goal was to make the evening both as fun and as easy to plan out as possible. I'd def say that this was one of the easiest parties I've ever hosted, and she said the same thing!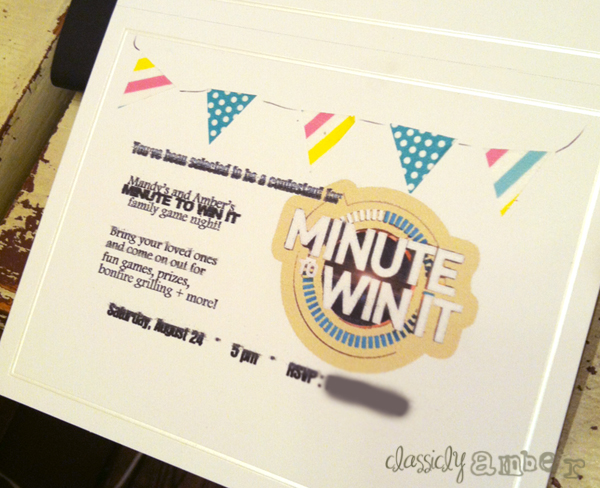 For invitations, we made these on the computer and added cute Washi tape to create a fun bunting across the top. These were sent out about 3 weeks in advance. Then a week in, reminder Evites were sent out via email to get everyone pumped up for the party!
For food, we set everyone up to grill their own hot dogs, the good kind as I loathe a cheap dawg, complete with all the trims and fixin's – and guests could pick between veggie platters and various chips.
Then we all went inside and played a round of 10 Minute to Win It games that we had planned out. Here are the list of games we chose to play:
Go Fishing!

Nose Dive
Defy Gravity
Baby Rattle
How's it Hangin'?
Johnny Applestack
Breakfast Scramble
Junk in the Trunk [IG video posted of this one happening]
Chocolate Unicorn
Hanky Panky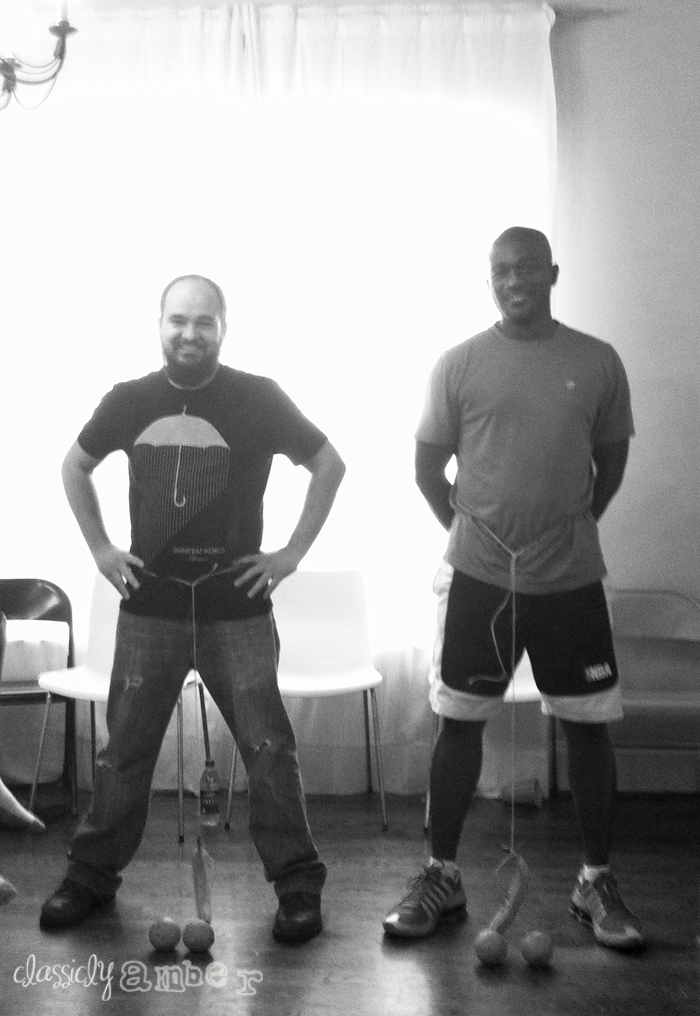 Some of these were very easy, and others were surprisingly difficult. For each game, we'd have 2 people competing at a time  – so that everyone could watch and laugh and also to keep it going at a quick pace. Corey would pick a different upbeat song to play for each game, and would time each set of players competing against the clock. He worked it all from his iPhone, so that made it easy. I'll just say…we rocked out to a LOT of Daft Punk! For keeping score, we made a quick score chart on pink poster board.
At the end of the games, we actually picked the 2 highest winners and put them off head to head to complete the last game. Chad won that round and so he went home with a $25 prize – a gift card for the movies!
By now, the sun had set, so we scrambled back outdoors for more music and roasting s'mores over the fire. The kids all ran around playing tag with glowsticks and laughing like mad, sugar-induced crazies while we all chatted non-stop about how ridiculously funny we all looked playing those games!
I wish I had more pics, but was so busy having fun that I didn't get to take as many as I'd like! If you want to plan a fun night for your friends, I certainly recommend this idea. It gives you something active to do while laughing your butts off. Seriously! I haven't laughed that hard in a while! And there are so many, many different games you can play that we will definitely be doing this again one day!