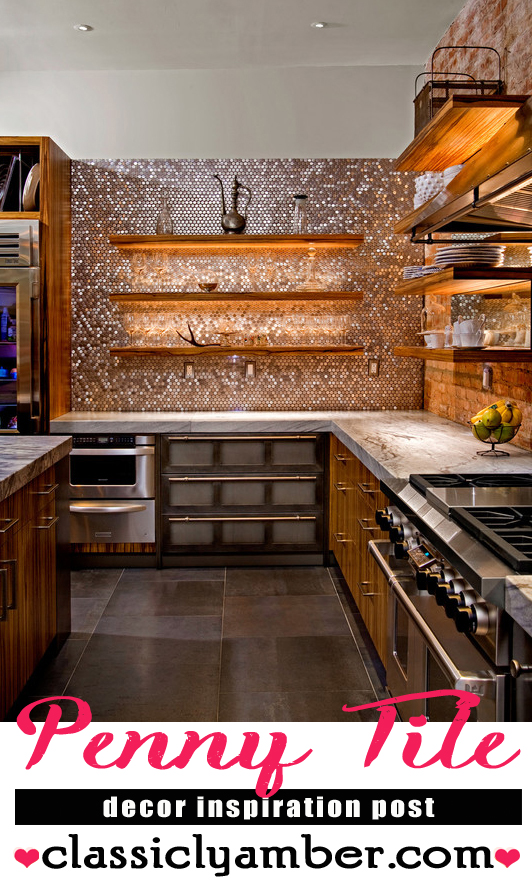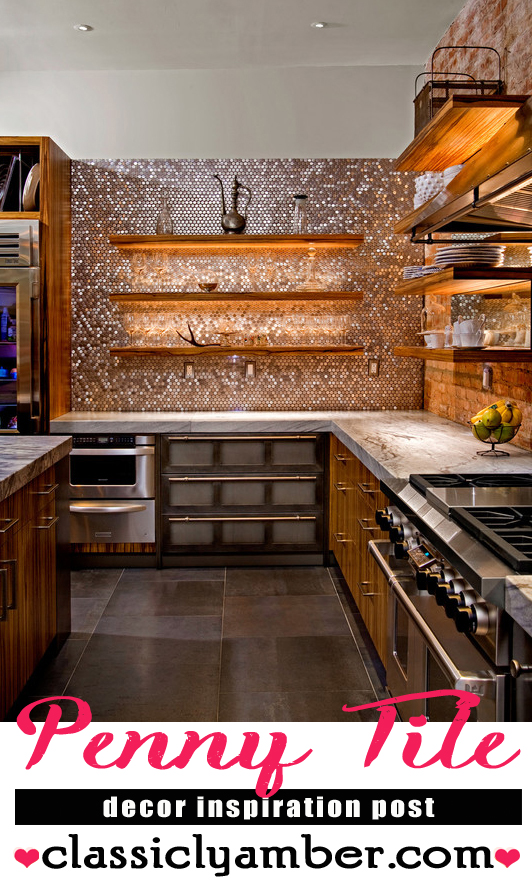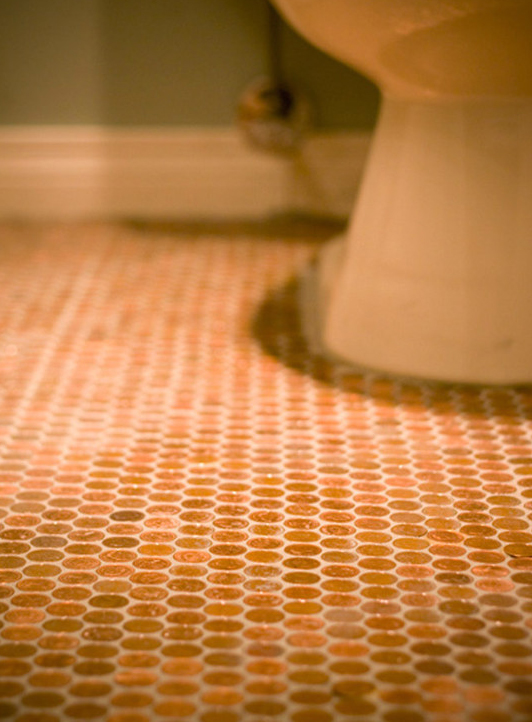 This post idea is not about glass or ceramic tile shaped like pennies, which I love, but I'm talking about actual pennies used as tile for your kitchen or bathroom or anywhere you dream up!
It's for when you want to be unique, budget-conscious and wish to have a decidedly copper appearance to your space! It looks great in certain setups, and you can really save money installing it, though it will take considerably longer to install if you use it to cover large spaces. I love it, though. Look on.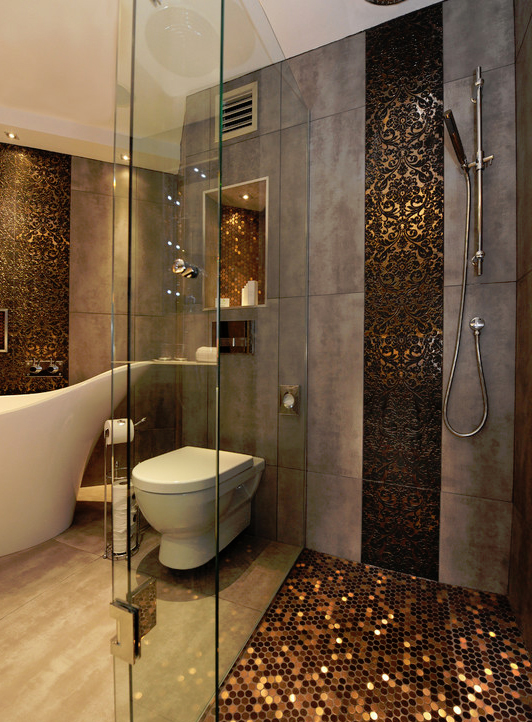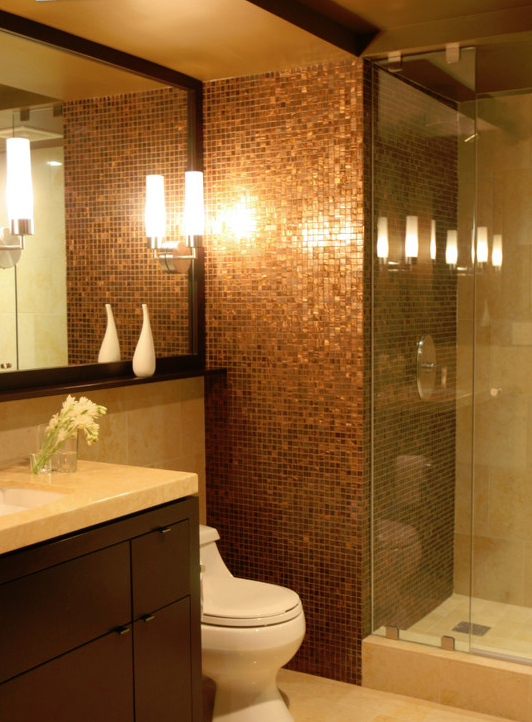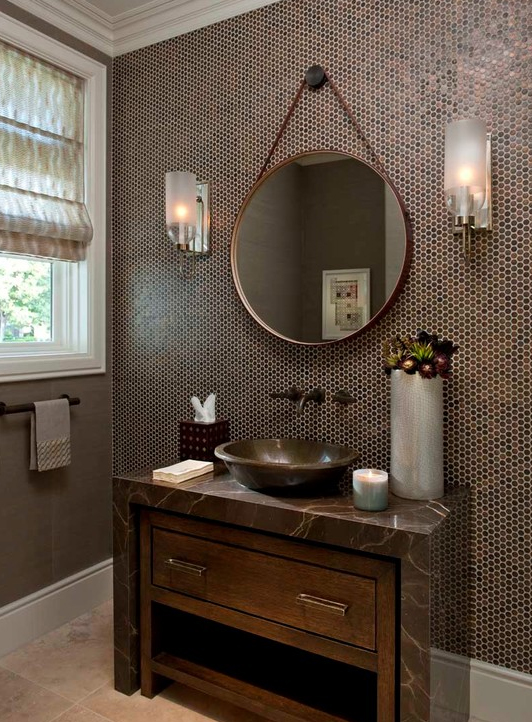 So if you love Abraham Lincoln, America and copper, then this just might be the perfect application for your kitchen or bath!
images via Houzz